openIMIS: Software Maintenance and User Support
Project Abstract
As more countries aim to achieve Universal Health Coverage, the number of interested and engaged stakeholders increases, adding to the organisational complexity of health care systems. By bringing in Information and Communications Technology (ICT) it is possible to design instruments that can manage and adjust system processes on a large scale. The openIMIS Initiative financed by the German and Swiss government presents an ICT solution for managing complex (small or large) operations and being a flexible system allows for consideration and adaption to the range of needed requirements presented by insurers, technologists and eHealth/Governance experts especially relating to interoperability, modularity and technology choice.
The overall goal of the Initiative is to contribute to the gradual inclusion of the excluded populations into social health protection schemes by improving data and information management capacities through the use of openIMIS. This tenet of inclusion of excluded populations further supports GIZ's aim to contribute to the SDG Agenda 2030 'Leave no-one behind'. The solution is expected to benefit insurers in low and middle income countries to better manage their schemes and hence increase the outreach of insurance to excluded populations especially in the informal sector.
Swiss TPH had been mandated to support and maintain the openIMIS software. Further, a community of open software developers is to be established to ensure an efficient and organised contribution of external software developers to the openIMIS initiative.

Contact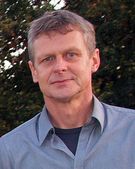 Martin Raab, MSc, MPH
Project Leader, Wissenschaftliche Mitarbeitende/Post-Doc (SHIS 530), Head of Unit
Collaborating Institutions