Chronic Disease Clinic in Ifakara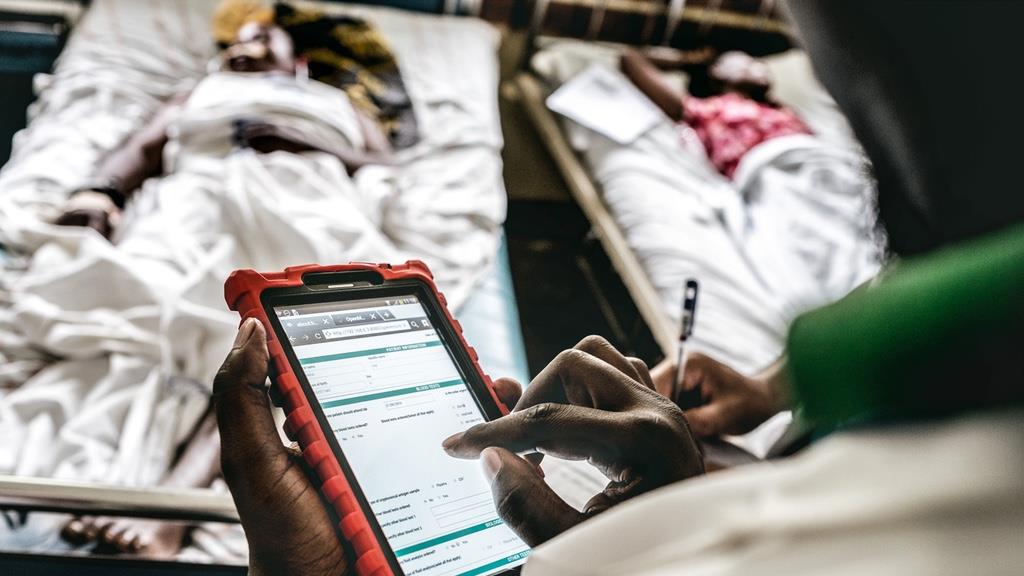 {"locations":{"0":{"title":"Ifakara Health Institute, Ifakara, Tanzania","description":"<p>Ifakara Health Institute<br \/>Off Mlabani Passage<br \/>P. O. Box 53<br \/>Ifakara<br \/>Tanzania<\/p>","latitude":"-8.146210","longitude":"36.682920","projects":{}}}}
Selected projects at this location:
The Chronic Disease Clinic in Ifakara (CDCI) is an integral part of the St. Francis Referral Hospital (SFRH) in Ifakara, Tanzania. Since 2005, CDCI delivers HIV care to patients in the large rural catchment area of the Kilombero, Ulanga and Maliyni districts according National guidelines. Initially built to support the Tanzanian National AIDS Control Programme, the activities conducted at the CDCI have been progressively expanded to take care of all out- and inpatients with HIV including pregnant and non-pregnant adults, HIV-exposed and HIV-infected children. Care for comorbidities in HIV and tuberculosis are also part of CDCI. Timely introduction of laboratory testing such viral load and resistance testing have a pioneering role in Tanzania.
Starting treatment immediately
According the 'test and treat' strategy patients are started on treatment on the same day of diagnosis unless signs and symptoms indicate complications of HIV, which have to been addressed first. A professional counselling team is involved from the very beginning and supports patients accepting the diagnosis, coping with stigma and medication programmes.
Kilombero and Ulanga Antiretroviral Cohort
From the very beginning, in parallel to clinical services a research cohort, the Kilombero and Ulanga Antiretroviral Cohort KIULARCO has been established. KIIULRCO helps to understand specific needs of a rural sub-Saharan African population infected with HIV. Clinical and laboratory data is recorded in consenting patients in a database. Blood is stored within a biobank offering the opportunity to analyse samples with new technologies. Within the cohort we scientifically address questions regarding treatment outcomes, adherence, resistance development, co-morbidities and implementation of services. So far, more than 30 papers have been published.
One Stop Clinic Ifakara - Care for HIV-infected Mothers and their Families
Since May 2014 the One Stop Clinic Ifakara provides - as a part of the Chronic Disease Clinic - an exemplary medical setting for HIV-infected mothers and their families. It aims to improve access to care and treatment for HIV-infected pregnant women, their partners and their offspring living in the Kilombero district and serve as a model clinic for other rural settings in Tanzania and sub-Saharan Africa.
Improving awareness and clinical skills
The One Stop Clinic has successfully improved the awareness and clinical skills of health workers involved in Prevention of Mother-To-Child Transmission of HIV (PMTCT) and Pediatric HIV by regular trainings within the district. Besides healthcare workers, collaboration with district authorities and representatives of USAID in the Morogoro Region are key of success. One Stop Clinic has developed tools to guide and facilitate management of HIV-infected pregnant women, mothers and children.
Lower mother-to-child transmission of HIV
Since the One Stop Clinic was established the early Mother-To-Child Transmission of HIV is as low as 2%, reaching the WHO goal of elimination of MTCT (<5%). Since April 2014 all pregnant women living with HIV are initiated on lifelong antiretroviral treatment. Data comparing their clinical characteristics and retention in care before and after the integration of services revealed a better clinical assessment and retention in care.
The CDCI aims to be a center of excellence in the management of HIV in rural Africa. Teaching and training are part of the daily routine in order to build capacity and professional carriers.