Health Technology Management
Health systems are increasingly dependent on technology. Appropriate infrastructure, medical facilities and equipment, health devices, logistics and proper management are crucial for preventive and curative health services. The rapid propagation of health technology is fuelled by changing demographics, scientific progress, societal expectations and a changing burden of diseases.
Our Expertise in Health Technology Management
We are experts in the field of Health Technology and Telemedicine management and the use of Information and Communication Technologies in health systems. We focus on international development in low income and transition countries. Our core competencies are technology and know-how transfer through systematic assessment, appropriate solutions, process and system optimization, including human resources and institutional capacity building.
Improving the Use of Technology in Health Systems
The implications of technology in terms of opportunities, increasing recurrent costs, additional support services, change in medical practice and training needs are often underestimated. As a result, the widespread irrational use of technology leads to wasting of scarce resources and weakens health systems performance. The most current knowledge is required to ensure that health service provision makes the best use of available technology.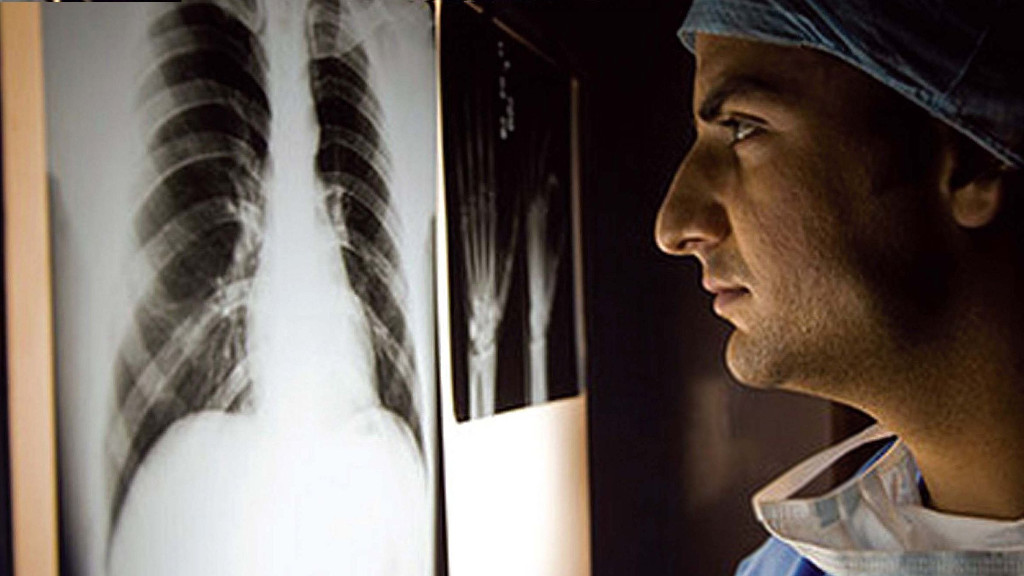 Computerised Maintenance Management for Radiology
The field of diagnostics, especially in Radiology is technology driven. Without functioning and save equipment and related installations no efficient examinations can be conducted. Therefore, a systematic approach to clinical equipment management had been chosen to ensure the availability and cost efficient functioning of radiology equipment. Beside the training of biomedical engineers, the setting up of a computerized inventory and maintenance system ensures the sustainable operation of critical diagnostic technology and related information systems.
Mother and Child Health, Moldova
Modern approaches in perinatology depend on the availability of appropriate medical equipment. To enhance the quality of care in mother and child health, the Moldovan Government has invested in the past decade substantially in upgrading the technology infrastructure. It became however clear, that modern clinical equipment requires qualified support services by medical engineers working in an organized and well endowed environment. The project supported in collaboration with the Technical University of Moldova the establishment of biomedical engineering training programmes. Further, a computerized inventory and maintenance system was instituted on a national level to enable improved capital resources planning and policy setting.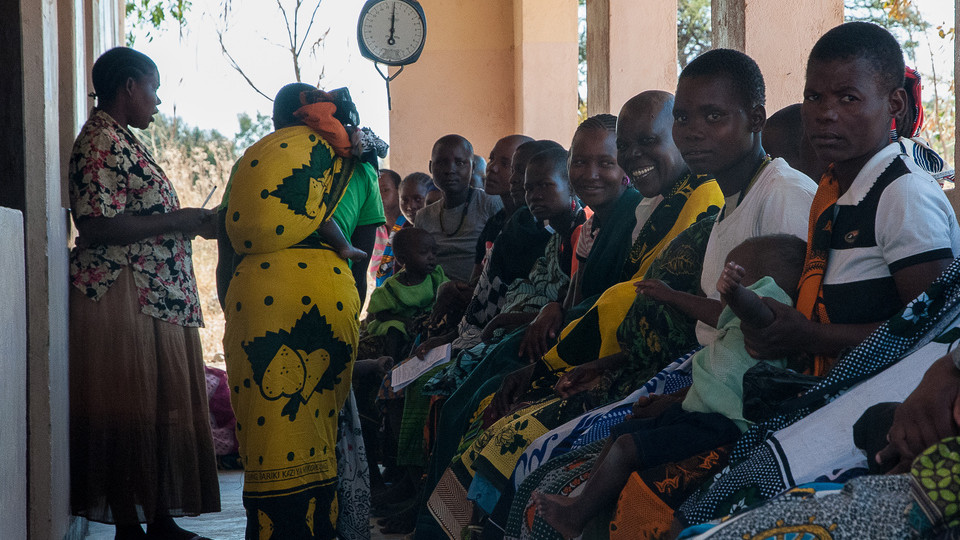 Health Systems Strengthening in Tanzania
This Project follows a 'systems approach' and is based on the understanding that the successful promotion of community responsibility and action towards improved health should raise demand for quality health services. The rationale for the project is therefore: to improve community health, both demand and supply need to be strengthened concurrently and systems relating to access need to be supported.
Link to Project
Project Sites
{"locations":{"0":{"title":"Chad Moyen-Chari","description":"<p><\/p>","latitude":"","longitude":"","projects":{"0":{"uid":319,"title":"Support Project for the Health Districts in Chad - Phase II","detailUrl":"https:\/\/www.swisstph.ch\/de\/projects\/project-detail\/projectdetail-action\/detail\/projectdetail-controller\/Projects\/project\/support-project-for-the-health-districts-in-chad-phase-ii\/"}}},"1":{"title":"Chad, Batha","description":"<p><\/p>","latitude":"","longitude":"","projects":{"0":{"uid":319,"title":"Support Project for the Health Districts in Chad - Phase II","detailUrl":"https:\/\/www.swisstph.ch\/de\/projects\/project-detail\/projectdetail-action\/detail\/projectdetail-controller\/Projects\/project\/support-project-for-the-health-districts-in-chad-phase-ii\/"}}},"2":{"title":"Egypt, Cairo","description":"<p><\/p>","latitude":"30.0417276","longitude":"31.2048197","projects":{"0":{"uid":43,"title":"Egypt Swiss Radiology Project, 2012- 2016","detailUrl":"https:\/\/www.swisstph.ch\/de\/projects\/project-detail\/projectdetail-action\/detail\/projectdetail-controller\/Projects\/project\/egypt-swiss-radiology-project-2012-2016\/"}}},"3":{"title":"IMSP Institutul Mamei \u015fi Copilului, Chi\u0219in\u0103u, Moldova","description":"<p><\/p>","latitude":"46.980417","longitude":"28.867937","projects":{"0":{"uid":171,"title":"Modernizing the Moldovan Perinatal System","detailUrl":"https:\/\/www.swisstph.ch\/de\/projects\/project-detail\/projectdetail-action\/detail\/projectdetail-controller\/Projects\/project\/modernizing-the-moldovan-perinatal-system\/"}}},"4":{"title":"Nepal","description":"<p><\/p>","latitude":"28.383911","longitude":"81.8861267","projects":{"0":{"uid":54,"title":"Troubleshooting Support of Insurance Management Information System (IMIS) Software","detailUrl":"https:\/\/www.swisstph.ch\/de\/projects\/project-detail\/projectdetail-action\/detail\/projectdetail-controller\/Projects\/project\/troubleshooting-support-of-insurance-management-information-system-imis-software\/"}}},"5":{"title":"Tanzania, Dodoma region","description":"<p><\/p>","latitude":"-5.8101638","longitude":"34.9258657","projects":{"0":{"uid":340,"title":"Health Promotion and System Strengthening Project Exit Phase III","detailUrl":"https:\/\/www.swisstph.ch\/de\/projects\/project-detail\/projectdetail-action\/detail\/projectdetail-controller\/Projects\/project\/health-promotion-and-system-strengthening-project-exit-phase-iii\/"},"1":{"uid":90,"title":"Health Promotion and Systems Strengthening Project in Dodoma Region of Tanzania, Phase I","detailUrl":"https:\/\/www.swisstph.ch\/de\/projects\/project-detail\/projectdetail-action\/detail\/projectdetail-controller\/Projects\/project\/health-promotion-and-systems-strengthening-project-in-dodoma-region-of-tanzania-phase-i\/"}}},"6":{"title":"Tanzania, Morogoro region","description":"<p><\/p>","latitude":"-7.8822758","longitude":"35.7841448","projects":{"0":{"uid":340,"title":"Health Promotion and System Strengthening Project Exit Phase III","detailUrl":"https:\/\/www.swisstph.ch\/de\/projects\/project-detail\/projectdetail-action\/detail\/projectdetail-controller\/Projects\/project\/health-promotion-and-system-strengthening-project-exit-phase-iii\/"},"1":{"uid":90,"title":"Health Promotion and Systems Strengthening Project in Dodoma Region of Tanzania, Phase I","detailUrl":"https:\/\/www.swisstph.ch\/de\/projects\/project-detail\/projectdetail-action\/detail\/projectdetail-controller\/Projects\/project\/health-promotion-and-systems-strengthening-project-in-dodoma-region-of-tanzania-phase-i\/"}}},"7":{"title":"Tanzania, Shinyanga region","description":"<p><\/p>","latitude":"-3.3558508","longitude":"32.0838674","projects":{"0":{"uid":340,"title":"Health Promotion and System Strengthening Project Exit Phase III","detailUrl":"https:\/\/www.swisstph.ch\/de\/projects\/project-detail\/projectdetail-action\/detail\/projectdetail-controller\/Projects\/project\/health-promotion-and-system-strengthening-project-exit-phase-iii\/"}}}}}
Selected projects at this location: