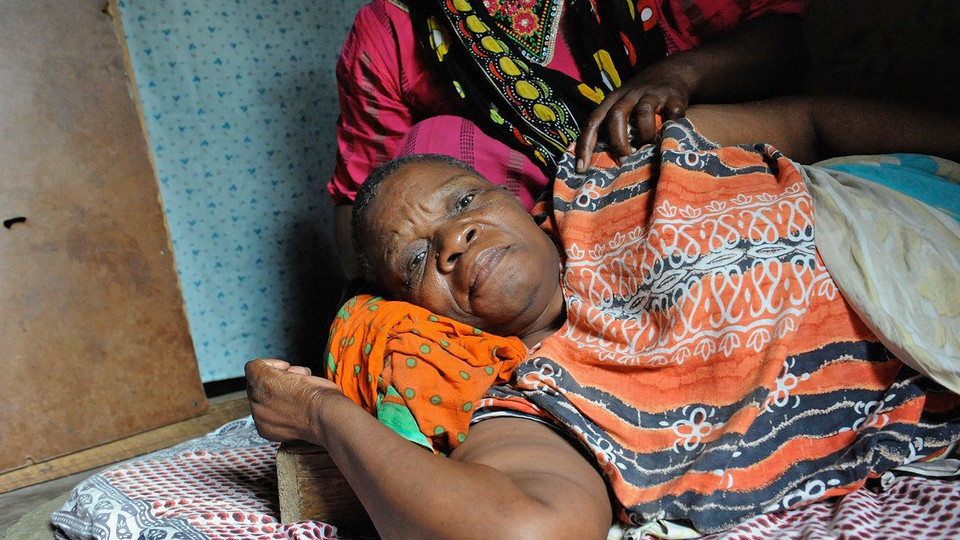 The Medical Anthropology Research Group focuses on questions of health, vulnerability and livelihoods; gender and generation; and mobility and migration. It is developing innovative concepts, frameworks and approaches that can inform policies and practices that aim to reduce vulnerabilities and build resilience to risks heightened by health transitions.
The group emphasises a broad focus on populations, with theoretical development regarding the influences that create and sustain vulnerability, build resilience and maintain livelihoods. Priorities include reproductive vulnerability and resilience, especially among women, youth and the elderly; migrants; and mobile populations. Reproductive vulnerability and resilience refers to the continuum of care at key points of the life cycle from adolescence to pregnancy, birth, infancy, childhood, motherhood and old age.
Ageing, Agency and Health in Urban Tanzania
Social scientists explore how elderly people live their everyday life in the changing Swahili societies of Dar es Salaam and Zanzibar, Tanzania. They pursue a qualitative comparative approach to assess how new care arrangements emerge in dynamic urban and transnational contexts as well as new forms of agency in response to health issues in everyday life. The study of ageing and health in Africa is a new and interdisciplinary field of research. Especially when it comes to anthropological research the field is not yet well explored. Read more
From Cure to Care in Urban and Rural Tanzania
Elderly people in Tanzania increasingly face the high risk of infectious as well as chronic diseases. Social scientists scrutinise possibilities and solutions elderly may develop to overcome these challenging situations. They investigate why some elderly people are able to activate health resources as well as positively respond to and even anticipate health related risks, changes or adversities, while others fail.
Group | Medical Anthropology
Growing Old in Indonesia: The Quest for Elder Care
Health transition in Indonesia leads to a rapidly ageing society and to a substantial increase in prevalence of chronic illnesses in old age beside prevailing infectious diseases and ageing impairments. Social scientists at Swiss TPH investigate the needs for older Indonesians who require health care within a context of social and economic uncertainities. By this, old age vulnerability is very much affected by providing or just failing adequate care support through family members.

This old age research explores new sorts of combined care arrangements where older persons, young relatives as well as non-kins and even NGOs act as care-providers. Yet, carers associate long-term care for elderly with multiple burdens. This demanding care is thus subject to perpetual negotiations which generate new vulnerabilities for older persons.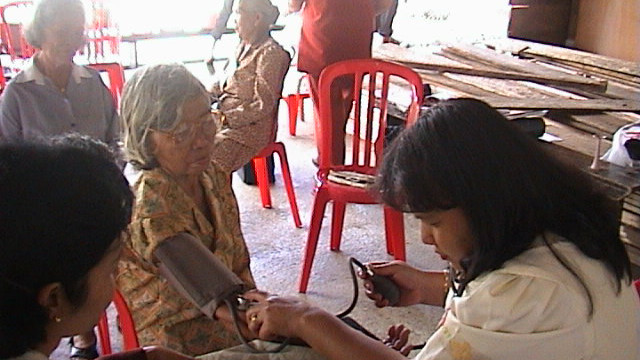 Michel J, Stuckelberger A, Tediosi F, Evans D, Van Eeuwijk P. The roles of grandmother in Africain societies: please do not send them to old people's homes. J Glob Health. 2019;9(1):010306. DOI: 10.7189/jogh.09.010306
Bognan Valentin K, Fokou G, Baya Bouaki K, Obrist B, Yao Gnabeli R, Bonfoh B. Pratique d'interdits alimentaires: entre logique identitaire, enjeux sanitaires et conservation de la biodiversité chez les agni de bongouanou (Côte d'Ivoire). Eur Sci J. 2018;14(27):82-101. DOI: 10.19044/esj.2018.v14n27p82
Kehr J, Dilger H, Van Eeuwijk P. Introduction: Transfigurations of health and the moral economy of medicine: subjectivities, materialities, values. Z Ethnol. 2018;143(1):1-20
Kehr J,Dilger H,Van Eeuwijk P, eds. Transfigurations of health and the moral economy of medicine: subjectivities, materialities, values. Special issue. Berlin: Reimer Verlag, 2018
Mosimann L et al. A mixed methods approach to assess animal vaccination programmes: the case of rabies control in Bamako, Mali. Acta Trop. 2017;165:203-215. DOI: 10.1016/j.actatropica.2016.10.007
Obrist B, Zinsstag J. Transdisziplinär forschen: Erfahrungen aus dem Bereich der Mensch-Tier-Gesundheit. Regio Basiliensis. 2017;58(3):175-181
Pfeiffer C, Ahorlu C.K, Alba S, Obrist B. Understanding resilience of female adolescents towards teenage pregnancy: a cross-sectional survey in Dar es Salaam, Tanzania. Reprod Health. 2017;14(1):77. DOI: 10.1186/s12978-017-0338-x
Van Eeuwijk P, Angehrn Z. How to ... conduct a focus group discussion (FGD): methodological manual. Basel: Swiss Tropical and Public Health Institute, 2017
Van Eeuwijk P. When religion matters: aging, health and care in Indonesia and Tanzania. In: Bieler A,Stracke M,Veddler A, eds. Religion and aging: intercultural and interdisciplinary explorations, 71-98. Leipzig: Evangelische Verlagsanstalt, 2017
Van Eeuwijk P. Medizinethnologie und Kulturen des Alter(n)s. Angew GERONTOLOGIE Appliquée. 2017;1:11-14