Sponsorship Opportunities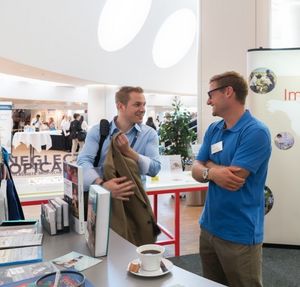 Winter Symposium 2019, "Climate Change and Health"
An international audience of around 300 scientist, public health specialists and students will gather in Basel to discuss the current climate change and health situation, and measures that can be taken, to inform policy and initiate change. We invite you to support an event with the goal of improving global health through addressing climate change.
A Forum for Exchange and Learning

For over 20 years, Swiss TPH has organized two to four interdisciplinary symposia per year to give students, specialists, and our partners an opportunity to meet face to face to discuss achievements, challenges, new methods, and the future of current and burning issues in their fields. Each symposia addresses a different hot topic from the wide range of Swiss TPH key areas. The symposia provide a for intense exchange among local, national and international stakeholders. To review previous Swiss TPH symposia please see our symposia archive.
For more information on sponsorship opportunities, please e-mail joanne.blackwell@swisstph.ch