Data Evidence Evaluation and Policy
Group | Data Evidence Evaluation and Policy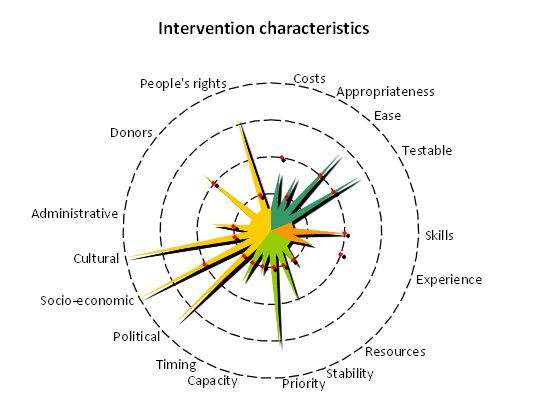 We have developed intuitive graphics to visualise the importance of several factors on the effects of interventions.
Obtaining and Acting on the Best Available Evidence
Decision-making should be informed by the best available evidence in order to effectively improve health. Only the evidence that reaches a decision point by managers and policy makers can actually be acted upon eventually leading to better health.
In the Data-Evaluation-Evidence-Policy (DEEP) group at Swiss TPH we work across the whole spectrum of 'knowledge translation:' from the production of primary data, to informing and evaluation policies, to research synthesis and guidance development. Specific activities include:
Designing and testing innovative interventions to improve paper-based information systems.
Assessing the quality of programmatic data of vaccination programs (Gavi Alliance) and of malaria, tuberculosis and HIV/AIDS grants (Global Fund).
Analysing microdata from household surveys to understand vaccination coverage rates and their determinants.
Conducting scoping, framework and systematic reviews on topics related to vaccination, neglected tropical diseases and health systems.
Promoting and facilitating guidance development initiatives to translate evidence into recommendations.
Reaching the Most Vulnerable
Swiss TPH focuses on the most vulnerable groups to make real improvements for people and communities. Within our current mandates, we therefore try to identify opportunities to reshape the work for those most in need. In the area of vaccination and tuberculosis, for example, we produced evidence on factors associated to children not being at all vaccinated, on inequities in vaccination, and on tuberculosis treatment delays.
"We define health systems guidance as systematically developed statements produced at global or national levels to assist decisions about appropriate options for addressing a health systems challenge in a range of settings and to assist with the implementation of these options and their monitoring and evaluation."
Xavier Bosch-Capblanch

From Data and Evidence to Policy
Through the Swiss Centre for International Health (SCIH), a department of Swiss TPH, we offer clients a broad range of consultancy and project implementation services in global health. In terms of better evidence for better decisions, our activities range from data production and evidence generation to policy formulation.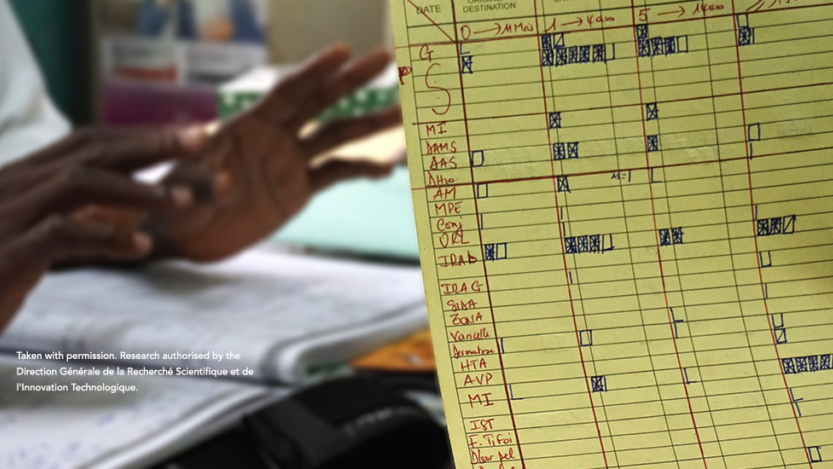 Innovating Paper-Based Tools - PHISICC
Communities with the least access to health care services are typically living in the most remote, rural areas. In these areas, paper continues to be the basis of health information systems. Swiss Center for International Health works with partners to design and test innovative paper-based tools to improve decision making and quality of care. In the frame of the Paper Based Health Information System in Child Care project (PHISICC), we work with partners focusing on the most remote health facilities where the most vulnerable populations in Ivory Coast, Mozambique and, Nigeria can be reached. The paper based innovative tools will facilitate frontline health workers in making informed clinical and public health decisions. For more information visit the project website and subscribe to the newsletter The Tally to receive the latest updates. Click here to watch ta short film about the PHISICC project.
Engaging Traditional and Religious Leaders to Improve Vaccination in Southern Nigeria
Low vaccination rates continue to be a problem, especially for vulnerable and marginalised populations in the midst of weak routine vaccination services. There is need for interventions to increase uptake in a sustainable and cost-effective manner. Traditional and religious leaders are influential and are respected in their communities as opinion formers and guides in religious, social and family life. They have been used to support mass campaigns for vaccination activities and as agents of change to get communities to use health services. National immunisation programs have adopted this strategy as part of their mandate for Polio Eradication. However, most interventions are focused on the provision of information, which is useful, but fall short to really empowering communities to act.
Prof. Angela Oyo-Ita, at the University of Calabar, is leading an experimental study to asses the use of the traditional and religious leaders (TRL) as a means to engage communities in the planning, implementation, and monitoring of immunisation services in selected communities in Cross River State, Southern Nigeria. Read more about the project.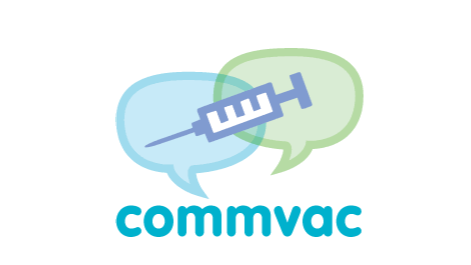 Communicate to Vaccinate - COMMVAC
In the frame of the Communicate to Vaccinate project (COMMVAC), we have produced global and local evidence on communication interventions to im-prove vaccination coverage. By supporting the World Health Organisation (WHO) in translating this evidence into guidance, we aim at contributing to improving vaccination uptake, especially by in remote communities that have least access to vaccination services. Find out more about the project and visit the COMMVAC website.
Auer C et al. Factors contributing to drug-resistant tuberculosis treatment outcome in five countries in the Eastern Europe and Central Asia region. Monaldi Arch Chest Dis. 2020;90:1235. DOI: 10.4081/monaldi.2020.1235
Ames H.M.R, Zuske M, King J.D, Steinmann P, Bosch-Capblanch X. Community and drug distributor perceptions and experiences of mass drug administration for the elimination of lymphatic filariasis: a rapid review of qualitative research. Adv Parasitol. 2019;103:117-149. DOI: 10.1016/bs.apar.2018.09.003
Brown D.W, Bosch-Capblanch X, Shimp L. Where do we go from here? Defining an agenda for home-based records research and action considering the 2018 WHO guidelines. Glob Health Sci Pract. 2019;7(1):6-11. DOI: 10.9745/GHSP-D-18-00431
Auer C, Bosch-Capblanch X. Taking tuberculosis seriously requires that we take poverty seriously: reinstating the ethics of public health. Int J Tuberc Lung Dis. 2018;22(12):1390-1391. DOI: 10.5588/ijtld.18.0604
Auer C et al. Health-seeking behaviour and treatment delay in patients with pulmonary tuberculosis in Switzerland: some slip through the net. Swiss Med Wkly. 2018;148(35-36):w14659. DOI: 10.4414/smw.2018.14659