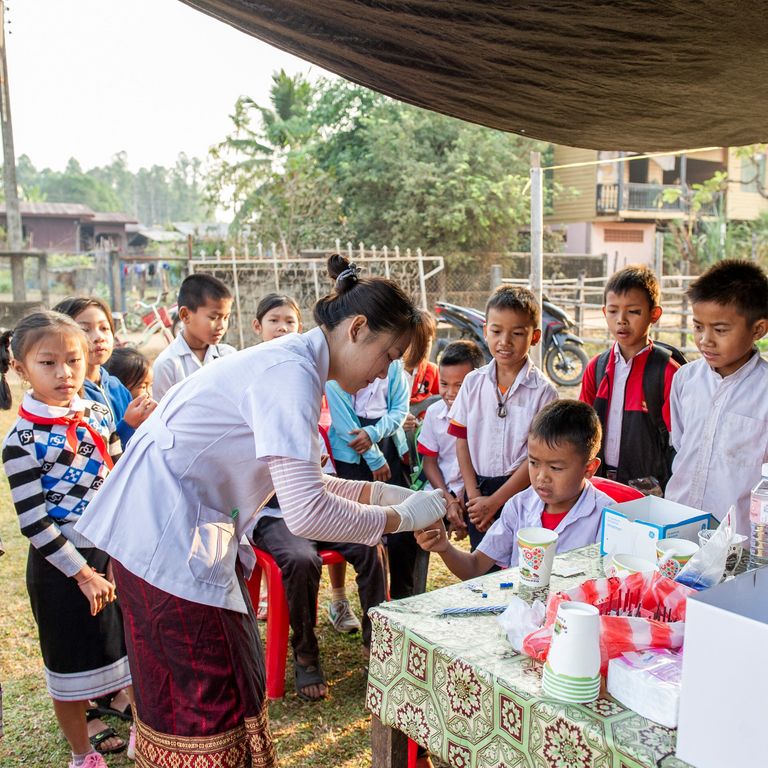 Making the world a healthier place
Health in Detention: Further Information
The Health in Detention course aims to provide health professionals with the information, methods and tools needed to analyse and address health and human rights issues affecting people in detention.


Health professionals (medical doctors, nurses, midwives, pharmacists)
Health managers and planners, social scientists, health system researchers, educators
Members of international organisations, working or dealing with police stations, detention, prison services
Authorities involved in detainees health
It is also offered as an elective for students pursuing the MAS in International Health.


Minimum Entry Requirements
At the end of the course, each participant will be asked to answer short answer questions to measure the individual performance. Certificates confirming successful completion and / or attendance will be issued.
Certification Testimonials confirming attendance will be issued at the end of the course. A certificate is awarded to those participants who have reached at least 60% of the achievable maximum.


The following topics are covered in the course:
At least two years of professional experience
English language skills: TOEFL paper 550 / computer 213 / internet 79 – 80 or
IELTS 6.0 or native speaker or completed higher education in English (with written proof)


Course fee: CHF 1,100
Registered tropEd Master students: CHF 900
The fee must be paid 4 weeks before the start of the course. This sum includes the registration fee of CHF 100, due at the moment of acceptance to reserve a place. If a participant does not attend the course, the registration fee cannot be reimbursed. If cancellation is less than 4 weeks before the beginning of the course, an additional fee of CHF 300 will be charged.
To apply, please provide the following documents by post:
Completed application form
Copies of professional diploma(s)
Current CV
Proof of English language skills (see above)
1 passport-size photo
Application Deadline
31 October 2019


Global challenges in places of detention
Legal framework for ICRC detention activities
Health and well-being of detainee populations ( with a particular focus on female, youth and aging populations)
Health systems and management structures in places of detention (nationally and internationally)
Health impact of solitary confinement and disciplinary segregation


Communicable (TB, HIV/AIDS, Scabies) and non-communicable (mental health, drug use and substance abuse) disease control
Nutrition, water and sanitation
Medical ethics / medical confidentiality and dual loyalty for health care providers
Hunger strikes and their management
Evaluation and Certification