Health Care & Management
From Research to Implementation
Do you want to launch a career in international public health?
The Health Care and Management (HCM) programme provides participants with the core competencies for understanding and reacting to health challenges at a world-leading institute in global health. Learn more about the HCM at the next info session on 23 September 2019.
Learn more
Introducing Swiss TPH - Excellence in Global Health
Over 800 people from more than 70 nations work at Swiss TPH focusing on infectious and non-communicable diseases, environment, society and health as well as health systems and interventions. They all share the mission to improve population health globally.
Groundbreaking Ceremony for New Swiss TPH Building
On 21 June 2019, the groundbreaking ceremony ("Spatenstich") for the new building of Swiss TPH took place at the BaseLink area in Allschwil. Representatives from the cantons of Basel-Landschaft and Basel-Stadt, the University of Basel as well as from the municipality of Allschwil attended the event to celebrate the beginning of construction of "Belo Horizonte", the new Swiss TPH headquarters.
Read more
20 June is World Refugee Day
In Bangladesh, approximately 910,000 Rohingya refugees live in Cox's Bazar District after having fled violence faced in Myanmar, resulting in one of the most rapid exoduses in modern history.
In a project funded by UNICEF and coordinated by Swiss TPH, a study was conducted to provide the basis for targeted WASH interventions in the Rohingya refugee camp.
Read more
Hot off the press! Our Annual Report 2018 is now available.
We are pleased to present to you the Swiss TPH Annual Report 2018. Learn more about how we are improving the health and well-being of people around the globe through research, education and services. Happy reading!
Read more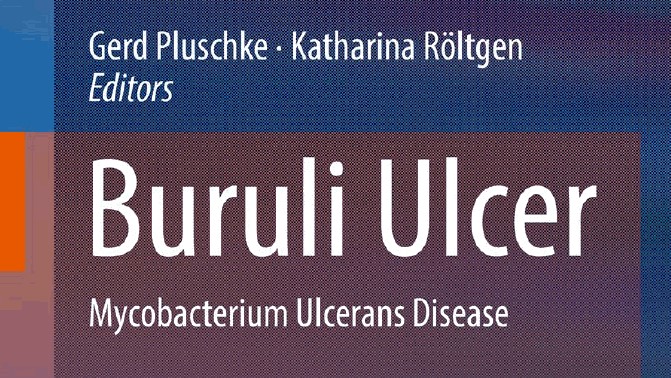 First Book Published on Buruli Ulcer
Buruli ulcer is a neglected tropical disease resulting in debilitating skin lesions, disabilities and stigmatisation. A new book has been published entitled: Buruli Ulcer: Mycobacterium Ulcerans Disease. This is the first open access book of its kind which has been made available online for everyone, worldwide by Swiss TPH and Medicor Foundation.
Download the book here
MBA in International Health Management
Do you want to become a part of a new generation of leaders in global health?
Swiss TPH's part-time MBA in International Health Management trains future leaders and managers who want to work in multicultural and transdisciplinary settings.
Learn more about the MBA