Swiss TPH Virtual Symposium: Global Health in the 21st Century
Though much progress has been made in improving global health, many new obstacles have emerged. Join the Swiss TPH Virtual Symposium 2021 to discuss the challenges and opportunities ahead, what cutting-edge research has to offer, and case studies from around the world.
Register now
Virtual Event Series
The COVCO-Basel study is investigating the impact of the pandemic on the living conditions of the population in the Basel region. How has the happiness and well-being of the population changed during the pandemic and what are the long-term effects on mental and physical health? What role does the urban and living environment play in this context? In this virtual session, study results will be reviewed and discussed.
Register now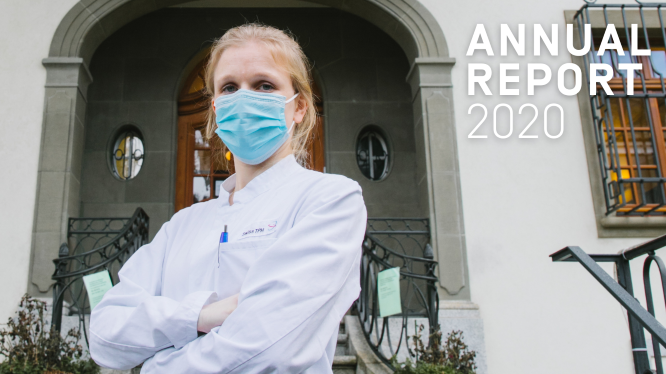 Together, we can make the world a healthier place
We are delighted to present to you the Swiss TPH Annual Report 2020, which reflects on this past year's highlights and milestones, goes in-depth into a newly acquired portfolio of COVID-19 related projects, provides an overview of key facts and figures and much more.


Happy reading