Farewell to Flora Kessy
29.05.2020
It is with indescribable sadness that we learned about the passing of Prof. Dr. Flora Kessy, Executive Director of the Tanzanian Training Centre for International Health (TTCIH). We have lost a smart, farsighted, witty and engaged colleague, friend and long-standing partner of Swiss TPH. Our deepest condolences go to Flora's family, friends and colleagues at TTCIH.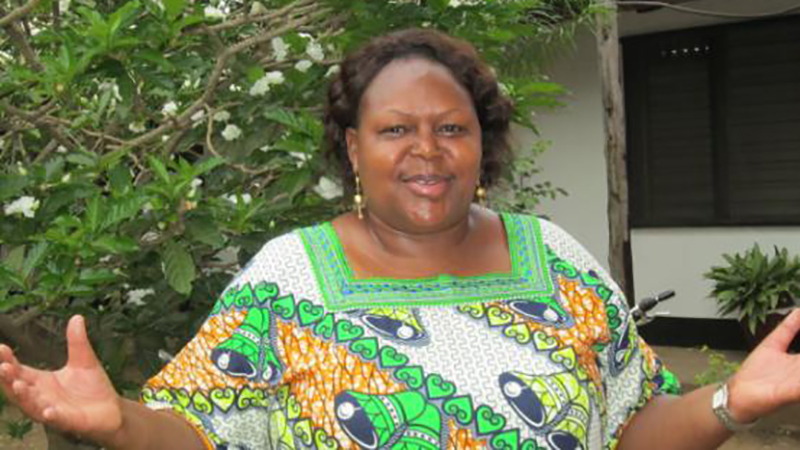 Flora Kessy has moved mountains in her long and distinguished career to improve access to healthcare and the livelihood of women and communities across Tanzania. Her work has impacted on development, health and social justice in Ifakara, the Kilombero District, Tanzania, Africa and beyond.
She was not only a highly recognized researcher and academic, but in many ways also a bridge-builder. She addressed health-related research and policy in a holistic way and brought in different perspectives from agriculture, nutrition, economics or social protection. In that sense, Flora was ahead of her time and the 2030 Agenda because she knew how to work across sectors and with diverse people to improve health and well-being.
From Moshi to the Kilombero Valley
Flora Lucas Kessy was born in Moshi on the 25th of June 1964, and has passed away on 28 May 2020 in Ifakara, Tanzania. She was an Associate Professor in Social Policy and Development at Mzumbe University, and Executive Director of the TTCIH in Ifakara, Tanzania. She held a PhD in Agricultural and Consumer Economics from the University of Illinois, USA. She has researched and published on topics such as access to health care, health and HIV/AIDS financing, health governance, social protection, health and livelihood resilience, gender and community participation in development through community governance structures.
Flora has worked and partnered with numerous Tanzanian and international organisations such as the Ifakara Health Institute (IHI), the Ministry of Health in Tanzania, the World Bank, USAID, the Swiss Agency for Development and Cooperation, UNFPA, UNICEF and Swiss TPH. Her involvement with joint IHI-Swiss TPH projects, supported by the Novartis Foundation, on access to improved quality healthcare (ACCESS, ISAQH and e-TIQH) not only brought strong leadership and professional skills to the project, but also a spirit of collaboration with partners in the government and civil society. Nobody ever doubted her competence and integrity at any level and in any forum.
These projects were able to get significant traction with communities and authorities, for the benefit of people in the Kilombero Valley and beyond. Even after these projects were completed, she continued her collaboration with Swiss TPH through her pioneering engagement at the intersection of gender, health and livelihood, acting as Chairperson of the NGO Kilombero Health and Livelihood Promotion (KV-HELP), with support from the R. Geigy Foundation.
A true leader in global health
As the Executive Director of TTCIH, she took over an organization at a critical moment of its existence. Without her, many new courses and projects would not have seen the light. There is no doubt that without her strong and enlightened leadership, TTCIH would not be the thriving institution it is today.
In addition to her professional achievements, Flora also knew how to bring people together, how to motivate and support them in order to make them grow and achieve their goals - she was a true leader. And she was a human being with a very warm heart, an extraordinary humor and hidden talents - her way of singing "Malaika" released sparks, emotions and humaneness.
Legacy for generations of students
The latest joint project between Swiss TPH and TTCIH was the construction of a new teaching hall for up to 100 students. The beautiful and practical design of this lecture hall is befitting her directorship, and shall bear her name upon completion. Flora Kessy's name shall continue to live through future generations of students and staff.
We will remember Flora as a truly outstanding human being. Her legacy will remain and live on long beyond her passing. We are grateful to have known Flora and will always keep her in our fondest memory.