Health for All Project - Improving Population Health in Albania
22.05.2016
In early May 2016, Jürg Utzinger and Kaspar Wyss visited Albania to review progress and challenges of the Health for All Project (HAP), to explore additional collaborations and to participate in an international public health conference. The visit also offered the opportunity to meet and exchange with the Minister of Health of Albania Gazment Beqja and the Swiss Ambassador to Albania Christoph Graf and his team.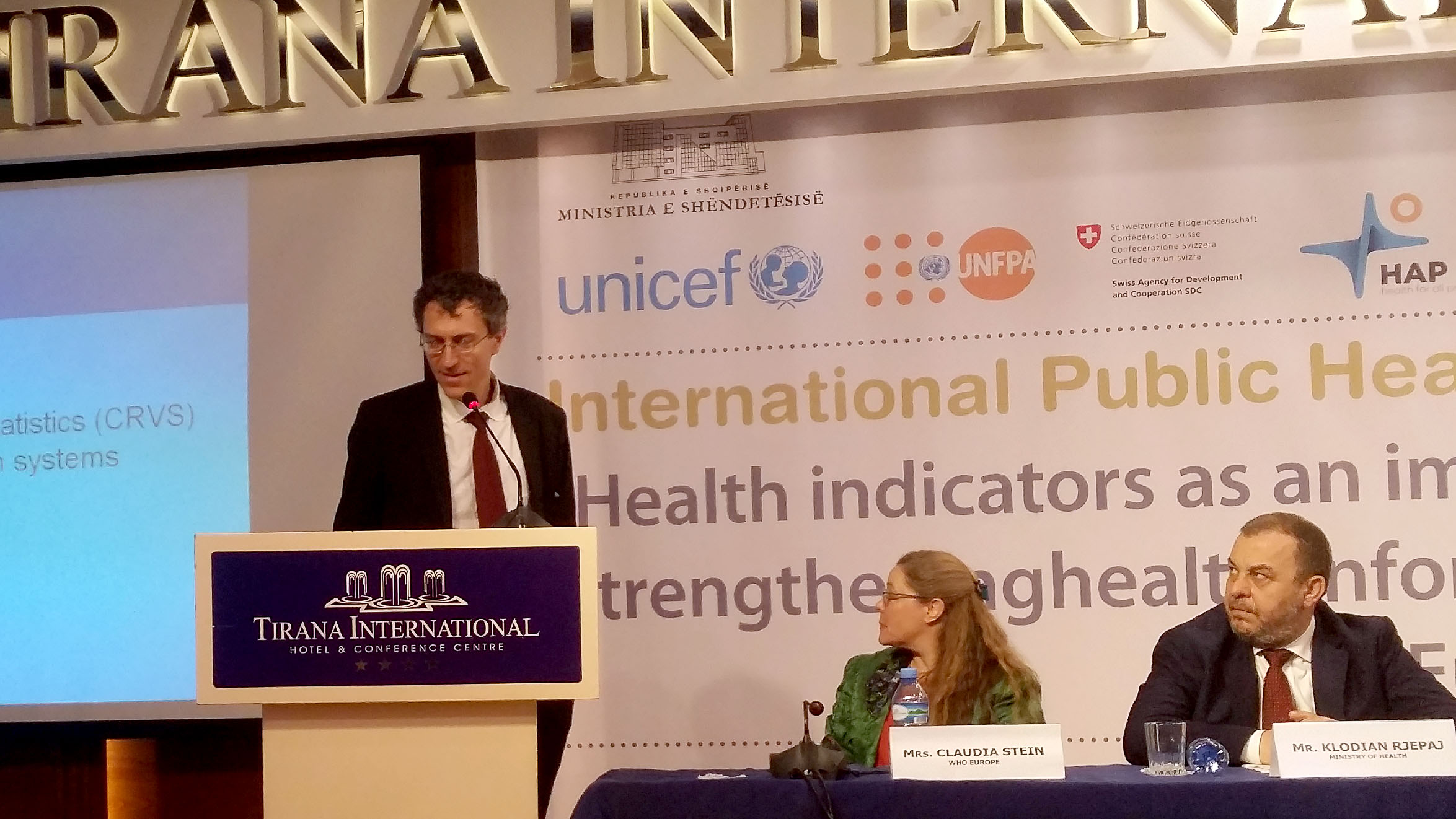 Swiss TPH has been actively involved in Albania since 2014. The current activities primarily focus on improving population health through the Health for All Project (HAP), a project funded by the Swiss Agency for Development and Cooperation that Swiss TPH co-implements with 'Terres des Hommes' and 'Save the Children.'
In collaboration with the Albanian Ministry of Health, the project aims to improve the primary health care services in two regions of Albania (Fier and Diber). On the demand side, HAP implements interventions to strengthen citizen's participation and health literacy. On the supply side the primary care infrastructure and equipment is renewed and health managers, primary care doctors and nurses are actively trained.
Jürg Utzinger and Kaspar Wyss met the local team in Tirana and received in-depth insights of their work. "I am grateful to colleagues from HAP for their commitment and leadership in implementing this project, adhering to a previously established project framework," Jürg Utzinger said. "Experiences and lessons from this project are undoubtedly of relevance to other countries in Eastern Europe to enhance public health efforts with a strong emphasis on prevention and management of non-communicable diseases," Utzinger added.
On May 4th, 2016 an International Public Health Conference took place in Tirana, organised by the Institute of Public Health of Albania. More than 200 participants examined approaches and ways to strengthen health information systems in Europe. In his keynote speech, Jürg Utzinger discussed civil registration and vital statistics as part of health information systems. With an emphasis on Albania, he highlighted ways for improving registration at birth and death in order to strengthen health information and informed planning and decision-making.
Jürg Utzinger is the Director of Swiss TPH. Kaspar Wyss heads the Swiss Centre of International Health, a Swiss TPH Service Department.