Swiss TPH Symposium: Global Health in the 21st Century
28.06.2021
Though much progress has been made in improving global health, many new obstacles have emerged. On 28-30 June 2021, Swiss TPH hosted a virtual symposium 'Global Health in the 21st Century', which brought together experts from the public, private, non-profit and governmental sectors to discuss the pressing global health issues of our time.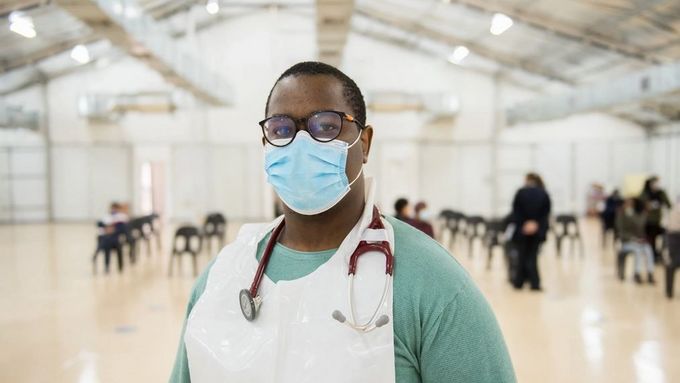 Swiss TPH hosted their 45th symposium this year, entitled Global Health in the 21st Century. The virtual symposium had over 500 registered guests from the public, private, non-profit and governmental sectors, who all came together to engage in conversation around pressing global health issues. Topics ranged from health systems policy and practice, to the COVID-19 vaccine development and roll-out.
Nicole Probst Hensch, Head of Epidemiology and Public Health at Swiss TPH opened the symposium with reflections on the role of science during the pandemic: ''Researchers often grow up having to be the expert and compete with others to be the best, but what the pandemic has shown us is that collaboration and public and private partnerships is everything.''
Within the first session of the symposium, experts hosted a round of speed talks on topics such as infectious and chronic diseases, antibiotic resistance, malaria control, tuberculosis, HIV and the role of migration in disease transmission. Julia Bielicki from the University Children's Hospital Beider Basel spoke on antibiotic resistance: ''My feeling is that antibiotics is a bit of a mountain, especially in low- and middle-income countries where it is a major challenge for many patients. The simplest method of reducing the spread of resistant organisms is to manage patients in the community.''
Pandemics as mirrors
Samia Hurst-Majno from the University of Geneva and Swiss National COVID-19 Task Force opened Day 2 of the symposium: "Pandemics are mirrors – they show us our strengths and our weaknesses, our values and priorities. These can be difficult lessons, but they are all the more important. Perfection is not required, all we have to do is make an effort and keep learning as much as we can in these unique circumstances.''
Discussions throughout the day centered on the impact of COVID-19 on mental health, as well as an international performance comparison. Speakers joined from around the globe to also discuss mandatory vaccination, media and fake news, and vaccine hesitancy. Michael Deml from the University of Geneva spoke about vaccine hesitancy: "It is fundamental that we maintain trust in public health officials, scientists and health care professionals. We need clear transparent communication about what we know and cannot know."
The enigma of achieving quality care for all
On day 3 of the symposium, stakeholders from a diversity of sectors and organisations discussed topics such as the role of the private sector in improving health and quality care for all. The main themes of the presentations revolved around partnership, innovation, and accountability.
A panel of experts from Novartis, Syngenta, DNDi and Merck highlighted the role of the private sector, and the importance of partnerships. Nathalie Strub-Wourgaft from DNDi commented: "We have a long standing partnership with Swiss TPH. Partnership is really the core value of what we do to reach our objectives of finding solutions to neglected diseases and meeting the needs of children."
The Swiss TPH symposium provided a platform for experts to come together and connect with other colleagues, partners and interested individuals to address some of the most pressing global health issues of our time. As we have seen during the COVID-19 pandemic, only through continued collaboration and partnership can we ensure that the Sustainable Development Goals are achieved, and that we have quality care for all.
Subscribe to our newsletter and get all the latest research news, project updates, course and event listings from Swiss TPH.