HIV Care Research in Lesotho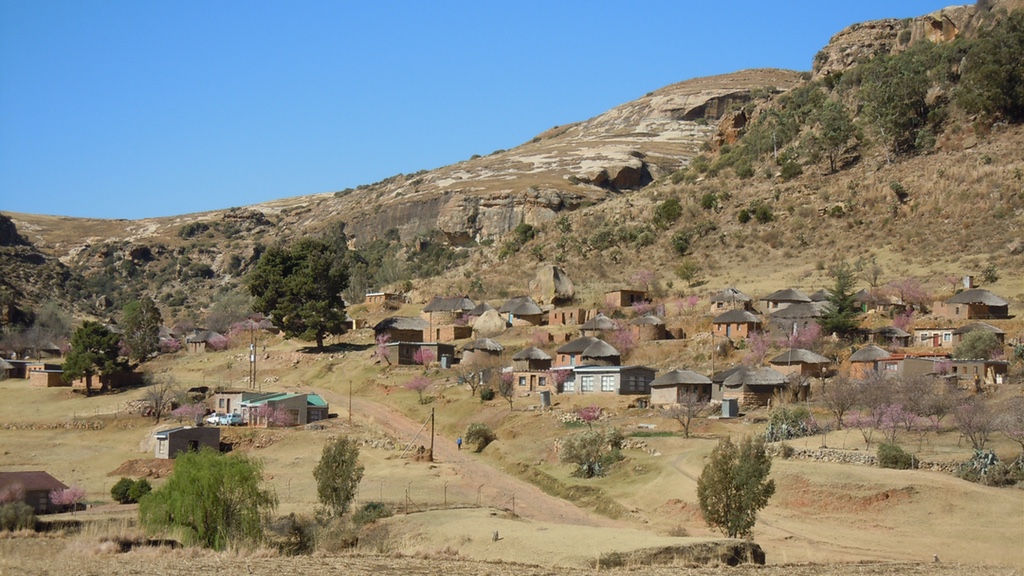 Our research consortium consists of researchers and health care providers from SwissTPH, the Ministry of Health of Lesotho, SolidarMed (Swiss organisation for Health in Africa), and the Molecular Virology Group at the Department of Biomedicine of the University of Basel.
We conduct randomized clinical trials, observational and molecular studies addressing current challenges and knowledge-gaps around HIV care provision in rural, resource-limited settings. Our studies aim at providing insights relevant for future HIV guidelines and policies in sub-Saharan African with a particular focus on differentiated care.
Aside from research, our group is committed to improving HIV diagnostics and treatment services through training, capacity building, mentoring and infrastructural support in Butha-Buthe and Mokhotlong Districts in Lesotho.
In Lesotho, one out of four people are infected with HIV
Lesotho, a small, impoverished and landlocked country surrounded by South Africa has, with 25% of the adult population, the second-highest HIV rate in the world. Our research projects are based in the Butha-Buthe District with current expansion to Mokhotlong District in Northern Lesotho. Both districts are predominantly rural and especially in the mountainous parts, patients have to overcome long distances to access health services.


Project Leader
Members of Swiss TPH
Niklaus Labhardt - project leader
Tracy Glass - statistician
Alain Amstutz - PhD student
Molecular Virology, University of Basel (Link)
Thomas Klimkait - molecular biologist
Jennifer Brown - PhD Student
Solidarmed (Link)
Josephine Muhairwe - country director SolidarMed Lesotho
Thabo I. Lejone - research manager
Lefu Khesa - study nurse
Mathebe Kopo - research assistant
Bienvenu L Nsakala - study physician
Ministry of Health of Lesotho
Malebanye Lerotoli - data manager
Kyaw Thin - Head Research Coordination Unit Ministry of Health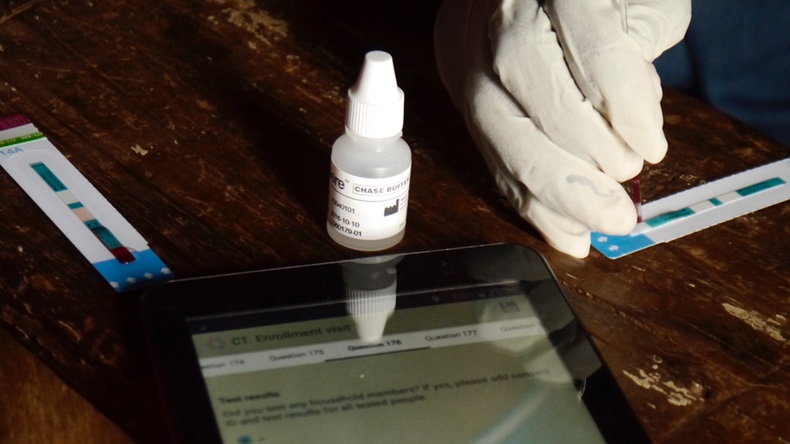 Our group recently completed and published the CASCADE-trial. This was the first randomized trial assessing whether offer of same-day ART initiation improves treatment outcomes in persons found positive during home-based HIV testing. It showed that same- day home-based ART initiation improves linkage and retention in care, and viral suppression as compared to clinic referral after home-based HIV testing.
GET ON research project
GET ON ("GETting tOwards Ninety") builds on lessons learnt from the CASCADE trial and tests differentiated care models aiming at achieving the UNAIDS 90-90-90 targets. It consists of two cluster-randomized trials, HOSENG trial and VIBRA trial. The HOSENG trial assesses if dispensing oral self-tests during home-based HIV testing substantially contributes to increase in testing coverage. The VIBRA trial tests a multicomponent differentiated care model ("VIBRA model"). The main pillar of the VIBRA model is the village-based ART refill through village health workers following same-day antiretroviral therapy initiation.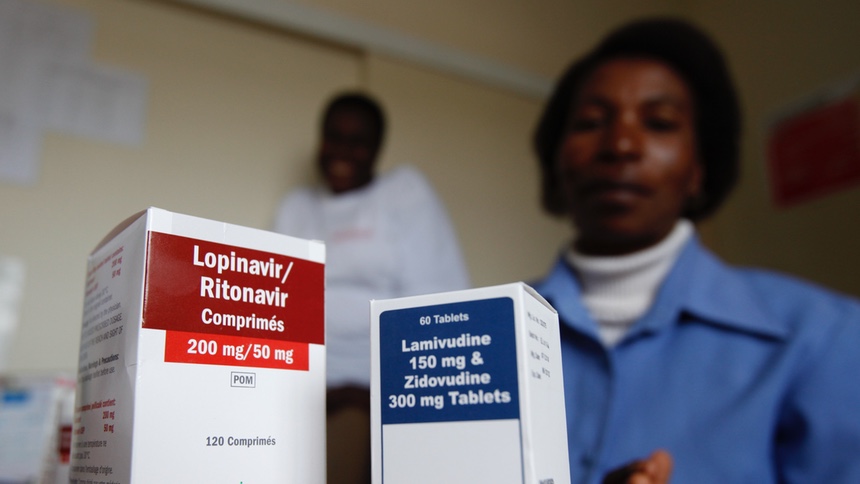 This randomized controlled trial started recruiting in 2017. For patients who do not achieve virus suppression on first-line antiretroviral therapy, the SESOTHO trial assesses new criteria for switching patients to second-line therapy using a lower threshold for viral load.
Trial registration at ClinicalTrails.gov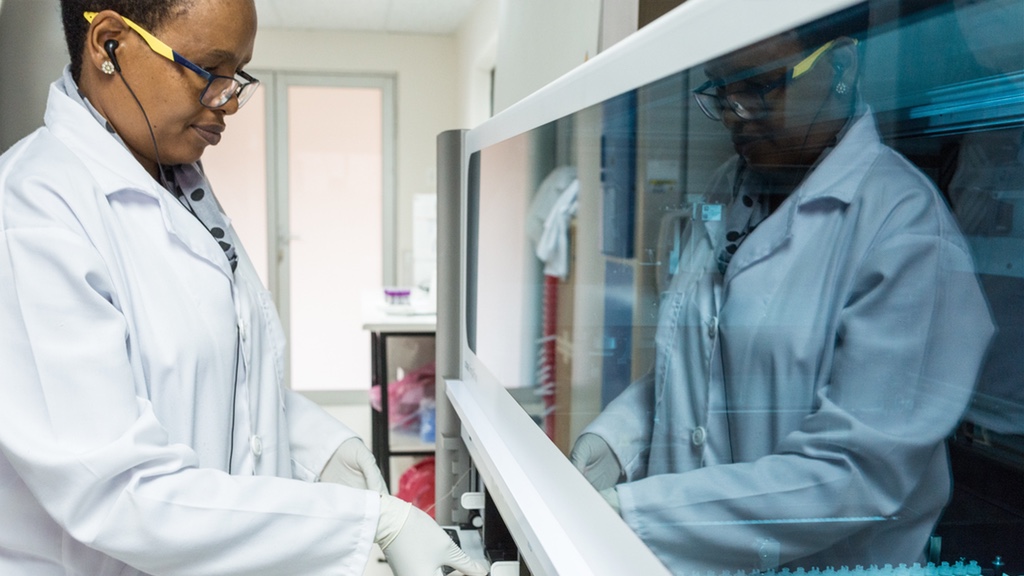 Viral Load Monitoring and Resistance Testing
The research consortium has set up the first decentralized molecular laboratory in Lesotho. The laboratory provides routine viral load monitoring to about 30'000 patients on antiretroviral therapy in the districts of Butha-Buthe and Mokhotlong. Currently the country's first platform for HIV resistance testing is being established on a 4-capillary platform.
Research focuses on treatment failure in children, adolescents and adults, drug-resistance and viral load monitoring as a tool for differentiated care.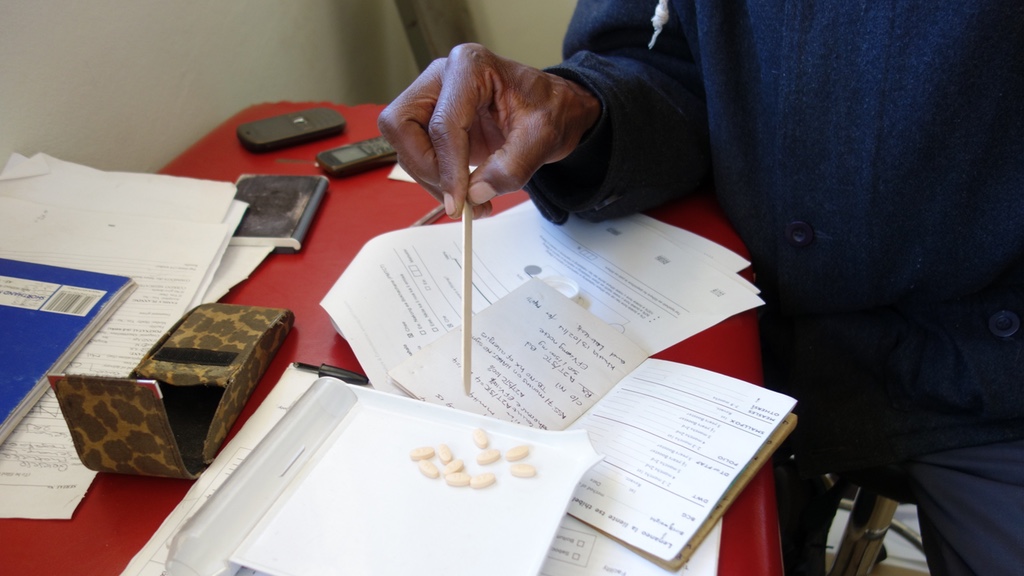 Good adherence to therapy – consistently taking medication as prescribed– is the key to the success of antiretroviral therapy. This stepped wedge cluster randomized trial will start in November 2016 and tests the effect of a structured adherence intervention in individuals with unsuppressed viral load.
Trial registration at ClinicalTrials.gov
{"locations":{"0":{"title":"Lesotho, Butha-Buthe","description":"<p>Office Solidarmed<\/p>","latitude":"-28.754783","longitude":"28.251222","projects":{}},"1":{"title":"Lesotho, Rampai","description":"<p>Hospital Rampai<\/p>","latitude":"-29.014857","longitude":"28.5365466","projects":{}}}}
Selected projects at this location:
Selected Publications
Labhardt N.D et al. When patients fail UNAIDS' last 90-the "failure cascade" beyond 90-90-90 in rural Lesotho, Southern Africa: a prospective cohort study. J Int AIDS Soc. 2017;20(1):21803. DOI: 10.7448/IAS.20.1.21803
Cerutti B et al. Alcohol use and depression: link with adherence and viral suppression in adult patients on antiretroviral therapy in rural Lesotho, Southern Africa: a cross-sectional study. BMC Public Health. 2016;16:947. DOI: 10.1186/s12889-016-3209-4
Labhardt N.D et al. Should viral load thresholds be lowered? Revisiting the WHO definition for virologic failure in patients on antiretroviral therapy in resource-limited settings. Medicine (Baltimore). 2016;95(28):e3985. DOI: 10.1097/MD.0000000000003985
Puga D et al. Still far from 90-90-90: virologic outcomes of children on antiretroviral therapy in nurse-led clinics in rural Lesotho. Pediatr Infect Dis J. 2016;35(1):78-80. DOI: 10.1097/INF.0000000000000929
Funding
Swiss National Science Foundation (SNF)

Gottfried und Julia Bangerter-Rhyner Stiftung

Stiftung für Infektiologie beider Basel

Forschungsfonds Universität Basel

ESTHER Switzerland

Swiss Foundation for Excellence and Talent in Biomedical Research