CORESMA - COVID-19-Outbreak Response combining E-health, Serolomics, Modelling, Artificial Intelligence and Implementation Research
Project Abstract
Among the biggest challenges in the COVID-19 outbreak are the lack of triangulation of clinical, epidemiologic and immunological information for evidence- based response strategies.
The overriding ambition of the CORESMA project is to overcome this deficit through field studies and implementation research in specific populations early enough to already serve in the response to the current outbreak. Four technical work packages (WP) address the four main objectives:
(1) To provide real-time clinical data to improve risk assessment and response, deploying an established mHealth Surveillance Outbreak Response Management and Analysis System (SORMAS) in Nepal, Ivory Coast, Ghana and Nigeria; countries likely to be affected more intensively than the EU. (WP I)
(2) To implement differential serolomics (multiplex serology) for population serum samples from Germany and Nepal for investigating pre-existing cross or partial immunity against COVID-19 and impact on susceptibility. (WP II)
(3) To apply comprehensive modeling, sampling and artificial intelligence on data from the first two work packages in order to assess predictors for severe outcome, transmission dynamics and intervention effectiveness. (WP III)
(4) To measure and improve quality of epidemic containment measures through implementation research in countries particularly vulnerable to the COVID-19 epidemic, in order to tailor effective and efficient control measures to health systems realities in Nepal and Ivory Coast, and to reduce the intensity of importation into the EU. (WP IV)
We combine a) an accelerated ad-hoc outbreak response to address the urgency and b) a sustainable strategy to serve beyond the current public health threat from COVID-19. Software maturity, established networks, pre-approval investments and interdisciplinary expertise among partners - including first hand from China - shall generate first findings within weeks, such as validated criteria for high-risk groups, effectiveness of contact tracing, set-up serolomics platform.
Contact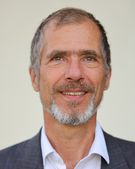 Kaspar Wyss, Professor, PhD, MPH
Head of Department, Deputy Director