HPSS Tanzania - Health Promotion and System Strengthening Project Dodoma, Shinyanga and Morogoro, Phase II
Project Abstract
Background
Phase II of HPSS project started on 1 August 2015 and is implemented in 23 district and municipal councils of Dodoma, Morogoro and Shinyanga regions. In total the regions have a population of 4,836,888 million inhabitants (census 2012). HPSS innovations target to benefit all this population directly and indirectly.

Objectives and Aims
The design of the current project phase is implemented with two objectives: first, to consolidate the approaches and innovations in Dodoma region for the four components of Health Promotion, Health Financing, Medicine Management and Health Technology Management, and second, to support rollout of the interventions and innovations in health financing and medicine management to Morogoro and Shinyanga regions. In the current phase, the project also focuses on supporting the integration of the improved approaches and innovations into the national system through the "Health System Strengthening Resource Centre" (HSSRC) under the President's Office – Regional Administration and Local Government (PORALG).

Methods/Approaches
Guided by the philosophy of an integrated "health systems strengthening" approach, the project aims at achieving systemic improvements in a number of working areas including: community based health promotion activities, health financing – especially the development of a reformed health insurance approach for rural population, medicine supply management support, and physical resources management support (Health Technology Management and Building Maintenance). The project also implements cross-cutting approaches ensuring that the outcomes of project interventions benefit all community groups particularly the poor and that approaches are inclusive, non- discriminating and contribute to broader development goals of gender equity and HIV risk reduction. A new strategy of social accountability has been embedded in the project in order to enlarge zones for community participation in decision making and improve oversight through strengthening health system governance.
HPSS also includes operational research and cross cutting issues. Operations Research (OR) systematically applies analytical techniques to guide decision-making and optimise project efficacy. Gender, social inclusion and HIV and AIDS are being mainstreamed throughout HSSP. The project regularly determines the effectiveness of its approaches and prepares further innovations through operational research.

Results
To further strengthen health promotion, implementation of activities in phase two are concentrating on integrating and institutionalising all innovations on health promotion into the regional and district health system, community development and education management structures. The project has continued to provide technical and management support through the Regional Health Officers and District Health Officers, District Community Development Officers, and School Health Coordinators for effective planning and execution of activities in a sustainable manner, targeting 132 villages and 747 primary schools.
In the Health Financing component, CHF Iliyoboreshwa in the three regions of Shinyanga, Dodoma and Morogoro is implemented through a self-financing approach and has further proved its effectiveness and efficiency as a strong complementary health financing mechanism. In all regions, the project continues to support the councils on the implementation of the CHF Iliyoboreshwa. Support of public financial management at health facility, and district levels have continued in order to meet the challenge of direct funding to health facility bank accounts.
Management of pharmaceutical supplies in the three regions continues receiving attention and support from the project to further strengthen the introduced innovations within the health system. The regional team and respective district officials responsible for medicine management receive technical support for improving their management skills for better management of medical commodities. Peer review and support activities carried out in November 2016 and July 2017 reached all the 23 councils covering 421 health facilities. The assessment revealed that medicine availability was 76.8% in Dodoma region, 80.5% in Shinyanga and 77.2% in Morogoro region. The activities in this component also concentrated on technical support for further of strengthening the Jazia PVS in Dodoma region and for the establishment of the mechanism in Morogoro and Shinyanga regions.
In the Health Technology Management (HTM) component the system for maintenance and repair of medical equipment and infrastructure in Dodoma region introduced by the project has been well internalised and institutionalised in the local government structures. Health system administrators are providing the required support to the technicians on performing interventions of repair and maintenance of medical equipment. In addition to the management of biomedical equipment, the district with support from the project continues to assist health facilities on assessing building infrastructure to determine maintenance needs and developing plans and budgets for repair and maintenance. Focus was given on management of mid-level specialised equipment through the Planned Preventive Maintenance (PPM) approach. During this reporting period technicians in the districts and regional hospitals managed to conduct PPM and repair 1342 pieces of equipment at different levels and service departments, including ICU, theatre, laboratory, OPD, eye theatre and laundry. Facilitating the technicians to perform the required PPM and repair, funds are being released by district councils for procurement of parts, consumables and for facilitating movement of technicians to the rural facilities.

Target Groups
The main beneficiary of the project is the population of the three regions where the HPSS is being implemented. This is directly through health promotion efforts at school and community level as well as through health insurance coverage for increasing numbers of households. Further, the public health services are being strengthened to deliver better quality care through improved health technology management and through greatly improved supplies of medicines and better management of more funds available directly at health facility level.

Next Steps
Increased efforts are being made to capitalize on the achievements and results of the methods being developed and employed for strengthening the public health system in the implementation regions, both for national scale-up in Tanzania and also to share the knowledge gained for international benefit.

Other important information
The current phase is ending in July 2019. A project document for a third phase is being developed in the remaining time in order to further capitalize on the successes and lessons learned in the first two phases.


Project Places
{"locations":{"0":{"title":"Tanzania, Dodoma region","description":"","latitude":"-5.8101638","longitude":"34.9258657"},"1":{"title":"Tanzania, Morogoro region","description":"","latitude":"-7.8822758","longitude":"35.7841448"},"2":{"title":"Tanzania, Shinyanga region","description":"","latitude":"-3.3558508","longitude":"32.0838674"}}}
Selected projects at this location: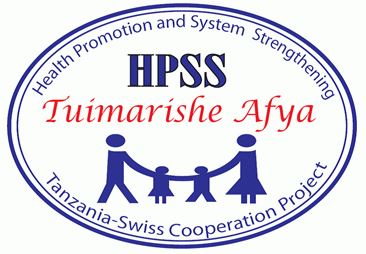 Contact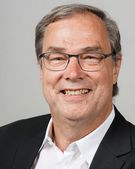 Manfred Stoermer, MA Public Policy and Management
Senior Project Leader, Deputy Head of Unit, Group Leader