BAG KEA - Competence Centre for Epidemiological Outbreak Investigation
Project Abstract
Background
The Swiss TPH, in collaboration with the Commission des Médecins Cantonaux der Groupement Romand des Services de Santé Publique (CMC GRSP), was mandated by the Federal Office of Public Health (FOPH) to lead the "competence center for epidemiological outbreak investigations" (German: Kompetenzzentrum für epidemiologische Ausbruchsuntersuchungen (KEA)).

Objectives and Aims
The consortium will support the FOPH in the timely investigation of outbreaks in Switzerland. In addition, Swiss TPH and CMC GRSP will work on relevant epidemiological questions related to outbreak investigations in Switzerland defined by the FOPH. Aim is to support the FOPH in the development of technical expertise related to epidemiological outbreak investigations and optimize the investigation preparedness.

Methods/Approaches
The Swiss TPH can draw upon its experiences during the previous phase of the KEA between 2012-2017. In case of an outbreak investigation a team of in-house and external experts will be mobilized to allow for a timely and effective investigation.

Results
Up-to date knowledge on outbreak preparedness and conduct of outbreak investigations.
Contact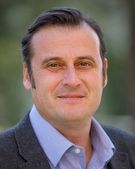 Prof. Dr. med. Daniel Paris, Associate Professor, MD, PhD, DTMH
Head of Department, Medical Director