Establishing a Centre of Excellence in Midwifery: Organisational Analysis of the Malawian Kamuzu College of Nursing (KCN)
Project Abstract
Background
Malawi is suffering from a great shortage of health care staff (HCS) and is currently operating with only "…33% of the healthcare workers (HCWs) necessary to effectively deliver healthcare services to the population". The estimated met need of maternal and neonatal HCWs' availability constitutes only 20% in 2012. As a consequence maternal mortality in Malawi remains one of the highest in the world, with approximately 634 deaths registered per 100,000 live births in 2015.
The Deutsche Gesellschaft für Internationale Zusammenarbeit (GIZ) GmbH with its GIZ Sector Initiative on Population Dynamics, Sexual and Reproductive Health (SI PD/SRHR) is collaborating with the International Confederation of Midwives (ICM) to strengthen midwifery worldwide and is engaging in a partnership with the GIZ Malawi German Health Programme (MGHP) to strengthen the midwifery education in Sub-Saharan Africa.
The Kamuzu College of Nursing (KCN) is the leading nursing and midwifery school in Malawi, offering undergraduate and postgraduate programmes for midwives. KCN approached the GIZ Malawi-German Health Programme (MGHP) with its endeavor to develop into a Centre of Excellence in Midwifery. Until now, no Centre of Excellence for Midwifery exists in Malawi and no set criteria are available internationally to grant this status.
GIZ SIPD/SRHR together with the GIZ MGHP contracted Swiss TPH to conduct an organisational analysis of the Malawian Kamuzu College of Nursing (KCN) with the results intended to guide KCN in its efforts to become a Centre of Excellence for Midwifery in Malawi.

Objectives and Aims
GIZ requested that the organisational analysis results in a final and comprehensive report, including overall findings of the approach, and providing a status quo of KCN including recommendations on the process to develop into a Centre of Excellence as well as CoE criteria. The recommendations provided shall reflect the role of the International Confederation of Midwives (ICM) and on the potential role of how North or North-South partnerships could contribute to this development.

Methods / Approaches
Due to numerous deliverables a multi-methodological approach was used:
Desk review on national and international standards and competencies in midwifery training and education including identification of key documents, review, summary and comparison.
Identification of criteria by national and international organizations and institutes to accredit training institutes as "Centre of Excellence" through a desk review
Development of a set of criteria to grant the status of a "Centre of Excellence in Midwifery" in Malawi through document review and an abbreviated Delphi method through consultation of a pool of international midwifery experts
Organisational analysis (evaluation) of the Kamuzu College of Nursing using a SWOT analysis approach during a field mission to Malawi
Results
At the international level, the most relevant documents were developed by the International Confederation of Midwives (ICM) and the World Health Organisation (WHO). These documents cover similar areas, though ICM documents outline the core competencies and practices of midwives in greater detail. A WHO guideline document focusing on the evaluation of nursing and midwifery education and training programmes in Africa was identified at the regional level. Finally, several guideline documents from the Nursing and Midwifery Council (NMCM) in Malawi were produced which are based on ICM core documents.

As a result of the desk review on existing CoEs, a clear upward trend could be observed in the establishment and funding of CoEs in general and Africa specifically. Centres of Excellence with a specific focus on maternal or women's health exist, but appear limited in number. Only very few have a specific focus on midwifery and a limited number were present in low-income countries. Overall approaches to appoint CoEs, criteria for appointment, accreditation processes and definitions differ greatly among institutions. As of now it appears that no internationally binding guidelines exist to appoint CoEs in general and midwifery CoEs specifically. For an overview on criteria developed please view the final evaluation report.
The organizational analysis identified some key strengths of KCN but also some areas which require improvement related to the education and training of midwives. For a detailed overview please view the final report.

Target Groups
Mothers
Newborns
Midwives

Further lines of action / next steps
Further investigation on the development of CoEs in Midwifery required.
Project Places
{"locations":{"0":{"title":"Kamazu College of Nursing, Malawi","description":"","latitude":"-15.7789697","longitude":"34.9451736"}}}
Selected projects at this location:
Geography
Involved Regions: Africa
Involved Countries: Malawi
Related Topics
All Topics

Human Resource Development
Contact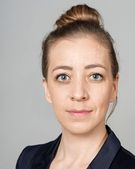 Leah Bohle
Project Officer / Manager, Wissenschaftliche Mitarbeitende/Post-Doc (SHIS 530)
Collaborating Institutions