PZQ Phase IV - Treating schistosomiasis in preschool-aged children: development, registration and access to L-praziquantel orally disintegrating tablet formulation
Project Abstract
The Pediatric Praziquantel Consortium is developing an orally dispersible tablet (ODT) of praziquantel (PZQ) that is suitable for preschool-age children infected with schistosomiasis.
The focus of the work package Communication and Access is to continue, in close collaboration with WHO-NTD, the update of the Consortium Access & Delivery plan prepared in Phase II of the program and to secure future procurement of the L-PZQ ODT.
The objectives are:
a. Maintain broad knowledge and awareness of the project amongst key stakeholders via execution of the communication strategy initiated in 2014 (and regularly updated since then).
b. To continue the dialogue with WHO, UNICEF, prospective funders, implementers and representatives of first 5 target endemic countries and secure not-for-profit procurement of L-PZQ-ODT.
c. Based on the outcome of the Phase III trial, and meetings with the various stakeholders mentioned above, update the Access & Delivery plan with an emphasis on ensuring future affordability, availability, and adoption of the L-PZQ-ODT.
Geography
Involved Regions: Africa
Involved Countries: Kenya, Côte d'Ivoire, Switzerland
Contact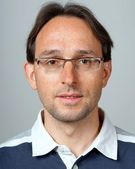 Peter Steinmann, PhD
Project Leader, Wissenschaftliche Mitarbeitende/Post-Doc (SHIS 530)