Bachelor of Science in Biology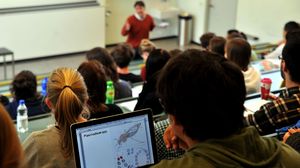 In association with the University of Basel, Swiss TPH is offering courses for the Bachelor's degree in Biology. These courses focus on parasitology and parasitism as well as on biology and epidemiology of infectious diseases.
As German is the official teaching language of the University of Basel, undergraduate students must be proficient in this language.
Block Course "Infection Biology and Epidemiology"
The Block Course Infection Biology and Epidemiology is part of the Bachelor of Biology Curriculum of the University of Basel. The course focuses on biological and epidemiological aspects of infectious diseases. In addition, the course demonstrates the impact of infectious diseases on individuals and society.
For further information please change to the website's German version.