Health Systems and Policies
Health Systems and Policies
Health systems and policy research and development is an increasing area of work of Swiss TPH. Experts work on a wide range of research and development programmes aimed to support health policies and systems globally addressing policy relevant questions. They develop and apply methods to evaluate and validate health system interventions in real-world health systems and bring system thinking on to the central stage to strengthening health systems. Special attention is placed on measuring systems effectiveness of essential health interventions and assessing policies, recognising the interrelatedness of all health system components and stakeholders.
Action and Investment to Defeat Malaria 2016-2030
The Roll Back Malaria Partnership (RBM) has contracted Swiss TPH and Deloitte Consulting LLP to guide the development of "Action and Investment to Defeat Malaria 2016-2030 (AIM)." The document argues for stronger collaboration between countries and sectors to accelerate malaria elimination. It complements the WHO Global Technical Strategy for Malaria and provides a framework for investment and action for all those campaigning for a malaria-free world.
Influence of Private Finance on Global Health Initiatives
A Swiss TPH research project determines the current magnitude, nature, and trends of private financing in Development Assistance for Health (DAH) and the effect of these emergent global health initiatives on global health architecture, policies, and delivery of desired outcomes. Development Assistance for Health in resource-constrained countries is at a crossroads. The situation is evolving after a decade of increasing complexity in global health architecture with the arrival of new actors, particularly from the private sector, philanthropic groups, and dominant emerging economies. Global monitoring of financial flows for DAH as part of Official Development Assistance (ODA) continues to focus only on conventional OECD sources and fails to include these pivotal new actors, their programmes, and their influence.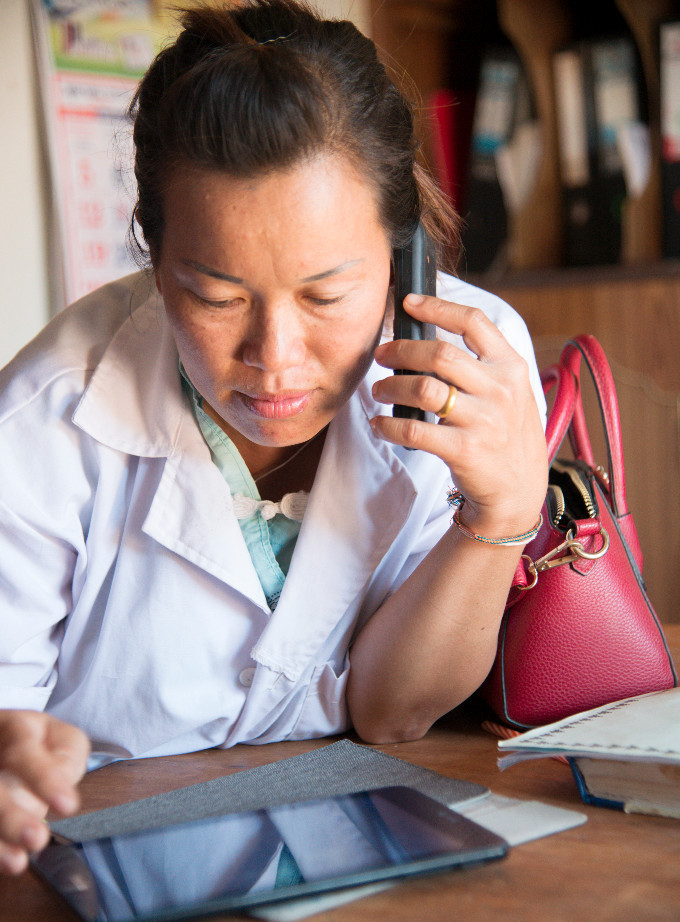 Health Financing and Social Health Protection
A New Health Insurance for Tanzanias Rural Population
Basic healthcare in Tanzania, supported by general health insurance - this is the objective of a Swiss TPH project together with the Swiss Agency for Development and Cooperation (SDC). The system, which is based on smartphone technology, promises improved security of supply and will allow for more efficient health care services in local health centres. The project also forms the basis of a national Tanzanian health insurance model.
Towards New Financing Models for R&D
Global health experts among which specialists from Swiss TPH propose the establishment of a new research and development fund and mechanism to accelerate the development of new drugs and vaccines against poverty-related diseases. In their essay published in PloS Medicine, they argue that that the current market-led research and development system has failed to react quickly to gobal health challenges such as the Ebola outbreak.
Governance of Health Systems
A new project seed to understand how best to improve health systems governance in Tanzania and Ghana so that the poorest segments of the population can have access to health services without incurring financial hardship. The project is part of the Swiss Programme for Research on Global Issues for Development (r4D), financed by the Swiss National Science Foundation (SNF) and the Swiss Agency for Development and Cooperation.
Human Resources in Health Systems
Supporting Decentralized Health Management in Africa
Swiss TPH strengthened the health management structures in Ghana, Uganda and Tanzania. As a result of the PERFORM project (2011-2015), the district health management teams developed or improved their management competencies related to problem analysis, activity development and implementation. Their action plans were changed based on observations and reflections. This included empowerment, increased initiative taking, increased team working and collaboration and application of lessons learnt to other areas. The project was a multidisciplinary and multi-partner project financed by the European Commission FP7.
Impact of Disease Control
Eradication Investment Cases for Neglected Diseases
Swiss TPH assesses the current options related to control, elimination and eradication of onchocerciasis, lymphiatic filariasis and Human African Trypanosomiasis, characterizing and quantifying the risks, costs, benefits, of control vs. elimination in given, well-defined settings. For all diseases, the value of investing in elimination and eradication was assessed comparing different elimination/eradication scenarios with an "optimal control" scenario.
New Malaria Vaccine could Save Thousands of Lives
When used together with other malaria control strategies, the malaria vaccine RTS,S/AS01 could avert more than 116,000 cases of clinical malaria and almost 500 deaths for every 100,000 children vaccinated in Africa, over a period of 10 years. These are the results of a study on a long-term public health impact of the vaccine undertaken by different modelling groups, including Swiss TPH. The European Medical Agency has adopted a positive scientific opinion about the vaccine and the WHO is assessing the practical suitability of RTS,S, which requires four doses to achieve its protective effect.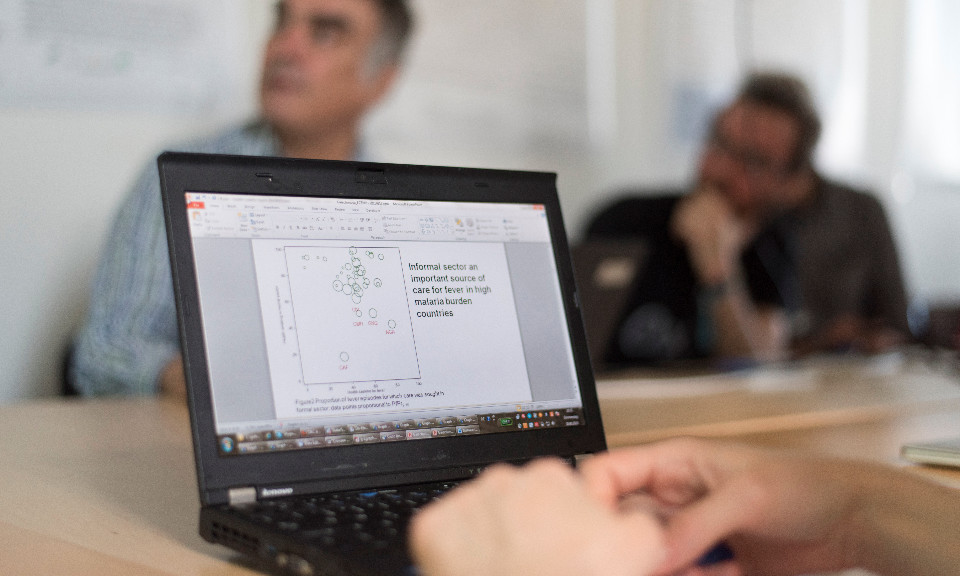 Health Technology and Information Systems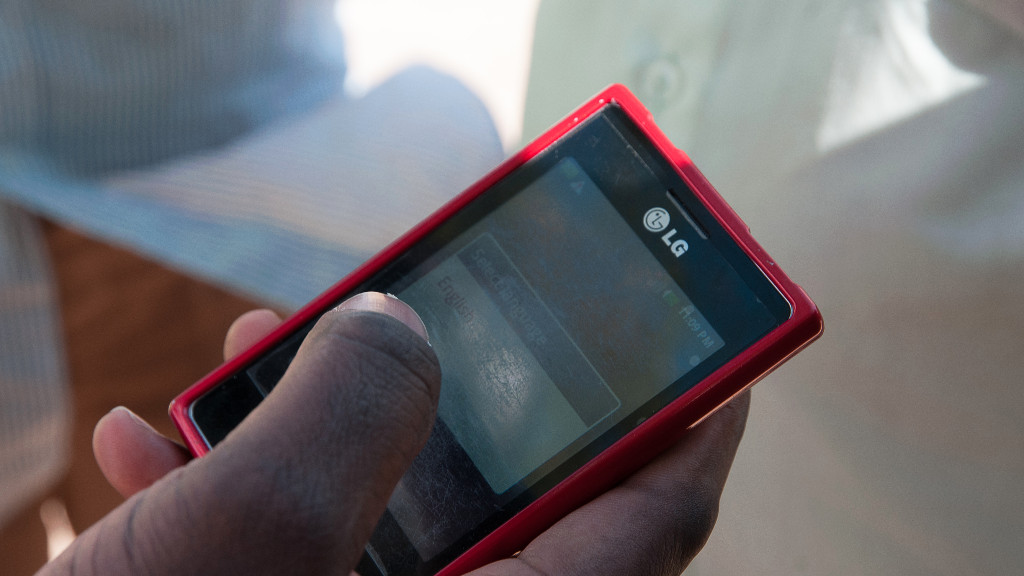 No Proper Treatment Without Sound Diagnostic
A long-term Swiss TPH project managed to reform radiology services in Egypt and to ensure the access of Egyptian citizens to save and performing imaging diagnostics. Services have been improved in 220 hospitals throughout the country. Today, about 1.8 million people profit from substantially enhanced radiology services each year.
Strengthening civil registration and vital statistics (CRVS) systems through innovation
Since 2015 Swiss TPH collaborates with the Bloomberg D4H Initiative to strengthen Civil Registration and Vital Statistics (CRVS) systems in 20 countries in Africa, Asia and Latin America. Such systems are essential to produce timely and reliable vital statistics on births, deaths and causes of death to inform public health policy, to respond to emerging health needs and epidemics and document progress towards Sustainable Development Goals (23 SDG).
Integrated, People-Centred Health Services in Kosovo
Swiss TPH works towards the development and provision of integrated, people-centred health services in the Kosovo. Health specialists improve the management, infrastructure and guidelines of Family Medicine Centres and they facilitate health authorities to assess, plan and implement more effective health services. In addition, Swiss TPH ascertains the availability and integration of complementary services to improve people's quality of life with a focus on non-communicable diseases, multi-morbidity and the elderly.
Enhancing Affordability and Quality of Health Care in Tanzania
Swiss TPH enhances financial access to and quality of health services in all health facilities in the Morogoro Region of Tanzania. Health specialists assess and improve the quality of health care on the supply side and they try to expand coverage of the Community Health Funds (CHFs) on the demand side. They develop new electronic tools to address quality gaps in health care provision and strengthen the management and governance of the CHF at district level through the provision of manuals for effective CHF implementation, data management and monitoring.
Project Locations
{"locations":{"0":{"title":"Bujumbura, Burundi","description":"<p>Swiss TPH Bureau R\u00e9gional<br \/>Rohero I, Avenue de la JRR, N\u00b019<br \/>Bujumbura<br \/>Burundi<\/p>","latitude":"-3.361380","longitude":"29.359880","projects":{}},"1":{"title":"Moldova, Chisinau","description":"<p>Swiss TPH Project Office<br \/>CRED Romania - Moldova<br \/>Str. Maria Cibotari, 6<br \/>MD-2012 Chisinau<br \/>Republic of Moldova<\/p>","latitude":"47.02688","longitude":"28.82733","projects":{}},"2":{"title":"Chad, Yao, Batha","description":"<p><\/p>","latitude":"12.8789296","longitude":"17.5204067","projects":{}},"3":{"title":"Chad, Danamadji, Moyen Chari","description":"<p><\/p>","latitude":"8.4630112","longitude":"17.7140768","projects":{}},"4":{"title":"Rwanda, Kigali, Programme de Sant\u00e9 Grands Lacs","description":"<p><\/p>","latitude":"-2.0218599","longitude":"30.0456175","projects":{"0":{"uid":182,"title":"Health Systems Support Project in the Great Lakes Region: Rwanda and Burundi","detailUrl":"https:\/\/www.swisstph.ch\/en\/projects\/project-detail\/projectdetail-action\/detail\/projectdetail-controller\/Projects\/project\/health-systems-support-project-in-the-great-lakes-region-rwanda-and-burundi\/"}}}}}
Selected projects at this location: