HPSS - Health Promotion and Systems Strengthening Project in Dodoma Region of Tanzania, Phase I
Project Abstract
The HPSS Project follows a 'systems approach' and is based on the understanding that the successful promotion of community responsibility and action towards improved health should raise demand for quality health services. The rationale for the project is therefore: to improve community health, both demand and supply need to be strengthened concurrently and systems relating to access need to be supported.
The health promotion component will focus on strengthening the engagement and capacities of existing government staff such as health and community development officers in health promotion, as well as community and non-governmental health promotion agents.
The main focus of health system strengthening is to improve the health financing system. This includes strengthening of the public financial management, supporting Community Health Funds through re-organising them into viable social health insurance schemes, and improving the flows of funding from the National Health Insurance Fund NHIF to the health services in Dodoma Region.
However, the project's efforts to make additional financial resources available and to mobilize community activities may be undermined if the quality of health services is perceived to be poor. HPSS hence also aims to improve the management of supplies and essential drugs and the maintenance of the technical infrastructure (buildings, equipment) of the health system.
HPSS also includes operational research and cross cutting issues. Operations Research (OR) will systematically apply analytical techniques to guide decision-making and optimise project efficacy. Gender, social inclusion and HIV and AIDS will be mainstreamed throughout HSSP.
Project Places
{"locations":{"0":{"title":"Tanzania, Dodoma region","description":"","latitude":"-5.8101638","longitude":"34.9258657"},"1":{"title":"Tanzania, Morogoro region","description":"","latitude":"-7.8822758","longitude":"35.7841448"}}}
Selected projects at this location:
Geography
Involved Regions: Africa
Involved Countries: Tanzania, United Republic of
Contact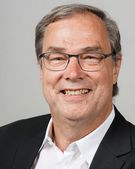 Manfred Stoermer, MA Public Policy and Management
Senior Project Leader, Wissenschaftliche Mitarbeitende/Post-Doc (SHIS 530)
Collaborating Institutions