Pre-Travel Vaccination and Advice
Tailored Consultations for Your Destination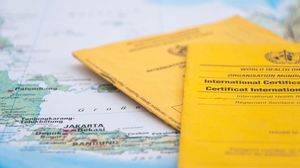 Our doctors specialise in all subjects relating to travel medicine and give individual consultation on recommended vaccinations and essential preventative measure for every trip, as well as give vaccinations on our premises. On the basis of your vaccination records, vaccinations can also be refreshed as needed. Mandatory vaccinations for specific destinations such as yellow fever vaccinations will be highlighted.

We offer a pay-per-call vaccination hotline to provide up-to-date travel-related medical information including prophylactic anti-malaria measures for your travel plans. Recommendations are up-to-date and reflect the current outbreaks of epidemics worldwide, as well as all entry requirements of countries worldwide.

Travelers with special medical needs are invited to arrange an appointment. Patients may call for investigations or can be referred by General Practitioners. Our specialised doctors will advice you on all medical needs related to travel- and tropical medicine including vaccination and preventive measures.

Payments and Appointments
Payment for the consultation and vaccinations must be made on site, on the day of the appointment. Fees for consultations are based on Tarmed (see our Price List). An appointment lasts on average 25 minutes, for families please plan for one hour. The price quoted is per dose of vaccination. Each vaccination is charged individually on the day of vaccination. Please bring your vaccination card to your appointment.

For Doctors and Medical Staff


For medical practitioners and medical professionals we also provide a special line for information on complex medical issues.