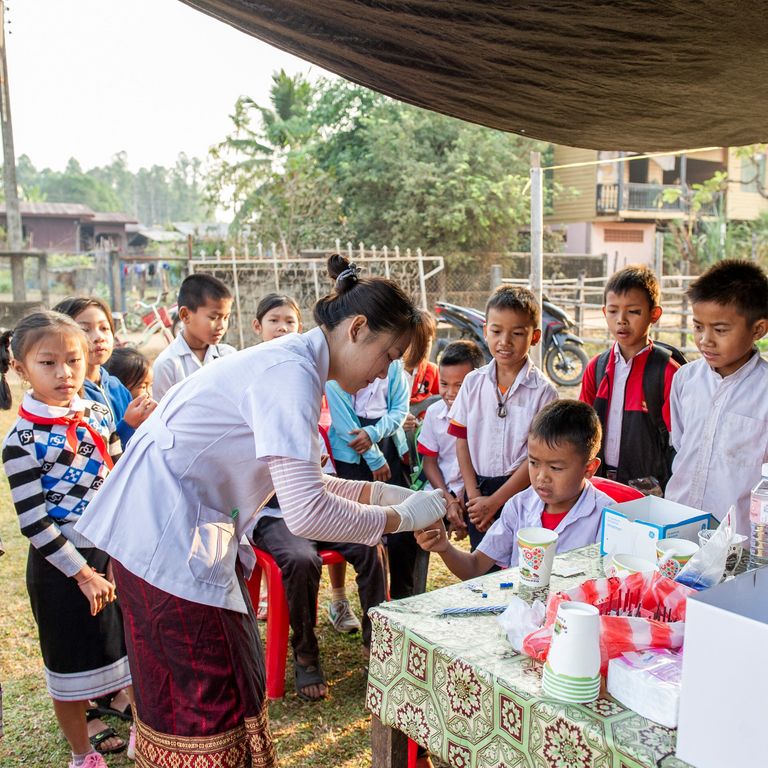 Making the world a healthier place
We discover novel diagnostics, drugs and vaccines and develop new approaches and tools.
We integrate new treatments and approaches into policy and health systems.
We offer local and international training programmes and courses at graduate and postgraduate levels.

Come and visit us at the new Swiss TPH!
We cordially invite you to our Open House! Come and see our new building, learn about our work and take part in fascinating lectures, interactive workshops and games for all ages.
More information
Swiss TPH – Excellence in Global Health
We are delighted to give you an insight into the diversity of areas in which we work, to highlight our expertise as a global health institute and to show what makes Swiss TPH particularly special: the people who work here.

Clinical Trials Day: Together We Can
Unlocking the full potential of clinical research requires collaboration, embracing diverse perspectives, and pursuing common goals. At Swiss TPH, we have over 20 years of experience in clinical research and operations, making us experts in the field of clinical trials. We focus on the development and evaluation of drugs, diagnostics, and vaccines, and on finding solutions for NCDs and NTDs. What sets us apart is our deep understanding of regional contexts and the patient journey. By drawing on academic and scientific innovation, clinical expertise, and a vast global network of partners, we strive to make a difference in healthcare.
Clinicial Trials at Swiss TPH
Improving Health Worldwide
We are dedicated to improving the health and well-being of people - locally, nationally and internationally - through excellence in research, education and services.