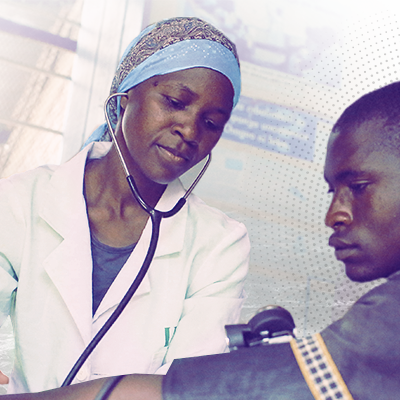 At Swiss TPH, our HIA expertise and activities cover the full spectrum from HIA service provision, HIA research and HIA teaching and training. We have long-standing expertise in the assessment, monitoring and evaluation of health impacts associated with drivers of global change, namely population growth, migration, urbanization, natural resource extraction and climate change, with a focus on tropical and development regions.


Health impact assessment (HIA) is a prospective approach to anticipate future direct and indirect health effects of projects, programmes or policies implemented in sectors other than health. Through a combination of procedures, tools and methods, systematic HIA provides an evidence-base for decision-making on how to manage those effects adequately and supports at the same time the health-in-all sectors approach as promoted by the SDG agenda. The holistic HIA approach takes into account direct effects of projects, programmes or policies on human health but equally considers underlying social and environmental determinants of health, which are expected to alter through implementation and indirectly influence population health.
We work in an inter- and transdisciplinary team at the interface of service provision, research and capacity building. Our team understands and applies the best international and sector-specific standards and works in accordance with principles put forward in the Sustainable Development Goals (SDGs) agenda. We place a particular focus on tropical regions and low- and middle-income countries where we have a broad network with public, academic and private actors.
Examples of HIA services offered:
Rapid and comprehensive HIA of projects, programmes and policies that cover the full range of potential environmental, socio-cultural and economic factors of concern
Health economic analyses and cost-benefit analyses as integral part of HIA
Health risk assessment applying a range of quantitative, semi-quantitative and qualitative methods
Health facility assessments
Epidemiological surveys for defining baseline conditions and facilitating impact monitoring of project, policy or programmes, with methods ranging from participatory data collection to clinical studies and environmental sampling
Environmental exposure assessments
Social vulnerability assessment and social resilience assessments using qualitative and mixed-methods approaches
Geospatial analysis and dispersion modelling
One Health population-based assessments that span across different health sectors (human, animal, plants/environment)
Life course perspective in health and illness in planning, implementation, monitoring and evaluation
Community health management planning and implementation
Gender equity in planning, implementation, monitoring and evaluation
Independent, external evaluations, reviews and audits of HIAs


We believe that HIA research is central in advancing HIA practice. Our research has significantly contributed to methodological approaches and provided valuable case study examples of HIA practice in low- and middle-income countries. We are committed to regularly publish methodological approaches and HIA outcomes in scientific journals and reports.
For further information and on-going research activities, please visit the website of the HIA research group.


HIA Teaching and Training
At the national level, Swiss TPH offers courses on HIA at the graduate and post-graduate level at the Swiss Federal Institute of Technology in Zurich (ETHZ) and other universities in Switzerland. At the international level, Swiss TPH is playing a leading role in ongoing HIA capacity building efforts in Brazil (in close collaboration with the Fundação Oswaldo Cruz (Fiocruz), Rio de Janeiro) and Vietnam (in close collaboration with the Hanoi University of Public Health). Upon request, Swiss TPH offers tailor-made HIA training courses for diverse audiences, including government agencies, development agencies, industry associations, academic institutions or funding agencies in English, German, French and Portuguese.


Contact
Associate Professor, PhD, DTM&H, MSc
Health Impact Assessment for Sustainable Development
The development and operation of natural resource extraction projects (e.g. minerals, metals, oil and gas) affects public health, ecosystems and societies in producer regions. The HIA4SD project intends to analyse the conditions under which impact assessments are an effective regulatory mechanism to engage natural resource extraction projects in working towards the health-related targets of the SDG 2030 Agenda. Read more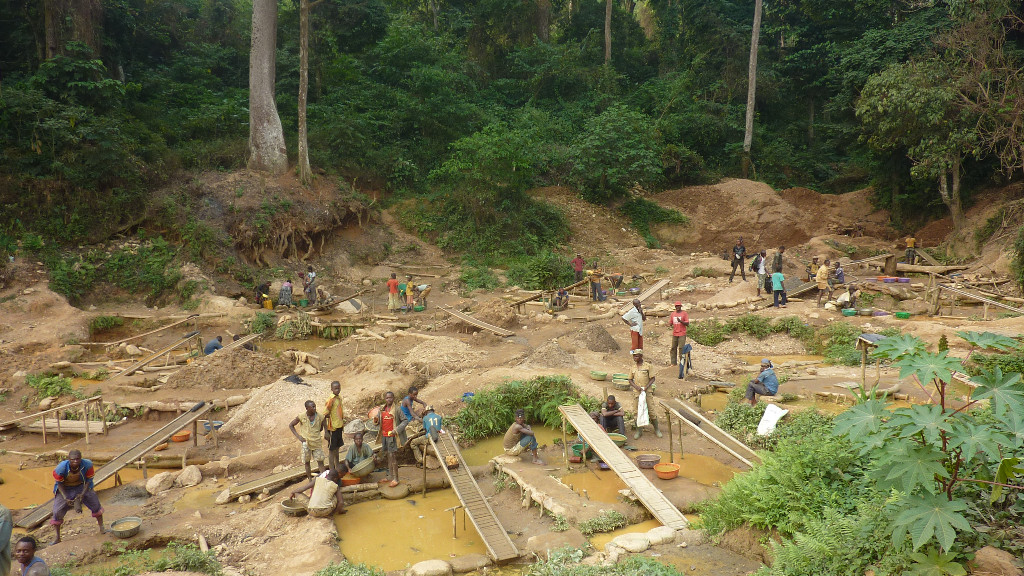 Public Health Strategies for Artisanal and Small-Scale Gold Mining Activities
The artisanal and small-scale gold mining (ASGM) sector produces about 12-15% of the world's gold and occupies an estimated 10-15 million miners globally. This project is piloting the use of a framework and related tools developed by the World Health Organization (WHO) and is conducting a rapid health situation assessment in order to support the development of public health strategies on ASGM in Ghana, Mozambique and Nigeria.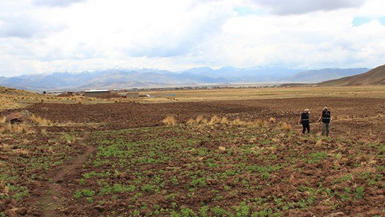 Climate Change Adaption to Improve Livelihoods in Peru
CLIMANDES-2 aimed at developing user-tailored climate services for the agricultural sector in the Andean region of Peru with respect to user needs and requirements. In order to provide best possible climate information for decision-making, this project pursued an integrative approach combining the development of user-specific seasonal predictions, traditional knowledge, capacity building within the thematic fields of the project and the generation of. Hence, science-based climate information was used for improved farmer's decision-making to combat the negative impacts of climate variability and change. Read more about the project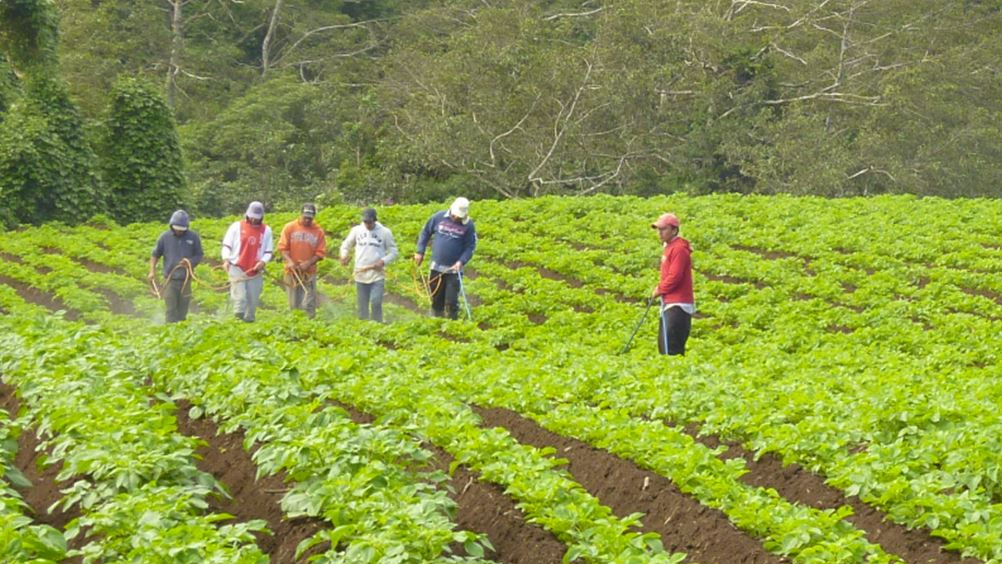 Pesticide Use in Tropical Settings
The interdisciplinary project PESTROP combined environmental monitoring, epidemiological surveys and risk assessments with institutional and policy analysis to deepen our understanding of the environmental, health and regulatory dimensions of agricultural pesticide use in tropical settings. Read more about the project
HIA and 2030 Sustainable Development Goals (SDGs) Agenda
Goal number three of the SDGs agenda pertains to health by stating "Ensure healthy lives and promote well-being for all at all ages" and goal number seventeen pertains to intersectoral collaboration stating "Strengthen the means of implementation and revitalize the global partnership for sustainable development". HIA is a cross-cutting tool between sectors where health-related targets are considered in developments across all sectors.
The Technical Support Team's 'Issue Brief on Health and Sustainable Development' pertains to the central role of health in the economic, social and environmental dimensions of sustainable development. A health-in-all-sectors approach is established, where health-related targets are to be considered in developments across all sectors accompanied by monitoring of health outcome and health-related indicators. The monitoring of health impacts has explicitly been declared as one of the five priorities in the framework of the SDGs and governments, scientists and private sectors are called to routinely release their data. Therefore, HIA perfectly adheres to and applies principles and approaches emphasised in the SDG agenda.

For further information on Swiss TPH's engagement in the SGDs, please visit the SDG website of Swiss TPH.
Involved Units and Groups
Selected Publications
Farnham A, Loss G, Lyatuu I, Cossa H, Kulinkina A.V, Winkler M.S. A roadmap for using DHIS2 data to track progress in key health indicators in the Global South: experience from sub-Saharan Africa. BMC Public Health. 2023;23:1030. DOI: 10.1186/s12889-023-15979-z
Hofmann B et al. Barriers to evidence use for sustainability: insights from pesticide policy and practice. Ambio. 2023;52(2):425-439. DOI: 10.1007/s13280-022-01790-4
Luyten A, Winkler M.S, Ammann P, Dietler D. Health impact studies of climate change adaptation and mitigation measures: a scoping review. J Clim Chang Health. 2023;9:100186. DOI: 10.1016/j.joclim.2022.100186
Pando C et al. A social network analysis model approach to understand tuberculosis transmission in remote rural Madagascar. BMC Public Health. 2023;23:1511. DOI: 10.1186/s12889-023-16425-w
Robledo Abad C et al. Promising practices for dealing with complexity in research for development. Gaia. 2023;32(1):115-124. DOI: 10.14512/gaia.32.1.8