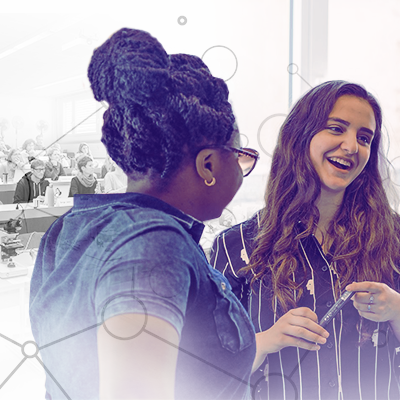 Education and Training at Swiss TPH
Swiss TPH provides a unique learning experience in a broad range of topics, including international health, epidemiology, public health, infection biology, clinical practice, and management. Swiss TPH offers undergraduate and master's programmes as well as doctoral and PhD programmes in collaboration with the University of Basel. At the postgraduate level, a range of professional certificate (CAS), diploma (DAS) and master's (MAS) programmes can be completed at Swiss TPH.
The Benefit of Experience
Education and training has been a cornerstone of Swiss TPH since its foundation in 1943. The experience gained since the first general tropical course offered in 1943 has helped us to build a strong and well-established teaching portfolio. With our long experience in interfaculty doctoral training, Swiss TPH is a key partner in the development of the Graduate School of Health Sciences at the University of Basel.
Using Research and Services to Shape Education
Swiss TPH's unique combination of research, services and education shapes the curricula and provides participants with a multidisciplinary view of the complex interactions between health, disease and health systems. Novel scientific contributions are introduced and applied directly in the classroom or through blended learning methods.
Mutual Learning and Networks
Mutual learning is a core principle of Swiss TPH. The professional postgraduate programmes are particularly vibrant platforms for exchange due to the diversity of participants and their professional backgrounds. Swiss TPH particpates in joint programmes with global organisations and in national and international educational networks such as the Swiss School of Public Health (SSPH+) and tropEd, the global network for education in international health.
Switzerland's Oldest University
Swiss TPH is an associated institute of the University of Basel, Switzerland's oldest university, internationally renowned for excellence in research and teaching, particularly in the life sciences. The close collaboration between Swiss TPH and the University enriches the curricula and offers additional educational opportunities. The University of Basel provides the official accreditation for all Swiss TPH programmes and courses.
Teaching Structure
In line with the Swiss TPH philosophy, programmes and courses address topics at various levels (local, national and international) and in multiple contexts – from the bench to the bedside, to the communities and environments in which people live. This philosophy is reflected in three distinct but complementary levels of education. Swiss TPH offers undergraduate and master programmes, as well as doctoral and PhD programmes in association with the University of Basel. At the postgraduate level, Swiss TPH provides a range of professional certificates (CAS), diplomas (DAS) and master's degrees (MAS).