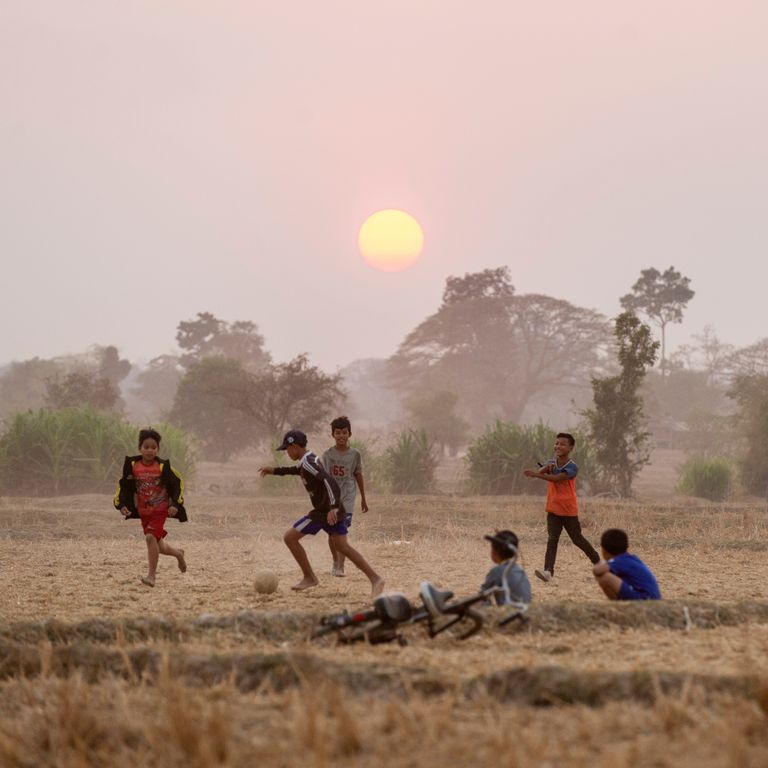 Consultancy and Project Implementation
The Swiss Centre for International Health (SCIH) provides consultancy, project design, and project and grant management in national, public and global health. With multi-disciplinary teams in Switzerland and around the world, SCIH offers a broad range of technical and methodological expertise including strategic consulting, project co-creation, project implementation, policy advice, third party monitoring, and implementation research.
As a department of Swiss TPH, we aim to strengthen health systems and improve access to health services in low and middle-income countries, with special attention to gender, equity, and inclusion of the most vulnerable groups. Drawing on our in-house expertise and synergies between the research and education departments of Swiss TPH, we have state-of-the-art knowledge in a broad range of topics including Primary Health Care (PHC) development, health workforce strengthening, health financing, health information systems, programme performance monitoring, supply chain management, and digitalization.
We are the provider of choice for clients seeking health systems strengthening solutions. Our clients include bilateral and multilateral donors, development banks, and philanthropic organisations. We offer integrative, evidence-based and tailor-made solutions, building capacity for long-lasting improvements in population health. Working with our in-country partners as well as national and international experts, we can flexibly and effectively respond to local health needs.
Our Core Competencies in Consultancy and Project Implementation Include
Project Design and Evaluation
Project and Grant Management
Policy and Strategic Advice
Risk Assurance, Organisational Assessments, and Third-Party Monitoring
Swiss TPH offers thematic expertise in the area of global health. From health financing and supply chain management to health workforce development and expertise in diseases of poverty, Swiss TPH is a trusted partner for local, national and international funding bodies and clients.
Selected Funding Partners and Clients
Bill & Melinda Gates Foundation
Eckenstein-Geigy Foundation
European Commission
Fondation Botnar
Gavi, the Vaccine Alliance
Global Fund
International Committee of the Red Cross
Pharmaceutical Companies
R. Geigy Foundation
Stanley Thomas Johnson Foundation
Swiss Agency for Development and Cooperation
Swiss Federal Office for the Environment
Swiss Federal Office of Public Health
Swiss National Science Foundation
UN Agencies (e.g. UNICEF, UNFPA, WHO)
Unitaid
For the full list, please visit:
www.swisstph.ch/partners
Swiss TPH and SCIH Local Offices
{"locations":{"0":{"title":"Albania, Tirana","description":"<p><a data-htmlarea-external=\"1\" target=\"_top\" href=\"http:\/\/www.hap.org.al\/\" title=\"Opens external link in new window\">Health for All Programme (HAP)<br \/><\/a>c\/o Terres des hommes Albania<br \/>Rruga Faik Konika Vila 19, P.O. Box 7426<br \/>Tirana<br \/>Albania<\/p>","latitude":"41.327550","longitude":"19.818700","projects":{}},"1":{"title":"Benin, Cotonou","description":"<p><p style=\"margin: 0px; padding: 0px; line-height: 16px; font-family: Verdana, Arial, sans-serif; font-size: 11px; widows: 1; background-repeat: no-repeat no-repeat;\" class=\"bodytext\">Swiss TPH<\/p><p style=\"margin: 0px; padding: 0px; line-height: 16px; font-family: Verdana, Arial, sans-serif; font-size: 11px; widows: 1; background-repeat: no-repeat no-repeat;\" class=\"bodytext\">1er \u00e9tage de l'Immeuble El Dorr, Carr\u00e9 1192<\/p><p style=\"margin: 0px; padding: 0px; line-height: 16px; font-family: Verdana, Arial, sans-serif; font-size: 11px; widows: 1; background-repeat: no-repeat no-repeat;\" class=\"bodytext\">Quartier Cadjehoun, 04 BP: 1566<\/p><p style=\"margin: 0px; padding: 0px; line-height: 16px; font-family: Verdana, Arial, sans-serif; font-size: 11px; widows: 1; background-repeat: no-repeat no-repeat;\" class=\"bodytext\">Cotonou<\/p><p style=\"margin: 0px; padding: 0px; line-height: 16px; font-family: Verdana, Arial, sans-serif; font-size: 11px; widows: 1; background-repeat: no-repeat no-repeat;\" class=\"bodytext\">Benin<\/p><\/p>","latitude":"6.354770","longitude":"2.421000","projects":{}},"2":{"title":"Burkina Faso, Ouagadougou","description":"<p><p style=\"margin: 0px; padding: 0px; font-family: Verdana, Arial, sans-serif; font-size: 11px; line-height: 16px; background-repeat: no-repeat no-repeat;\" class=\"bodytext\">Swiss TPH<\/p><p style=\"margin: 0px; padding: 0px; font-family: Verdana, Arial, sans-serif; font-size: 11px; line-height: 16px; background-repeat: no-repeat no-repeat;\" class=\"bodytext\">Rond Point du 02 Octobre<\/p><p style=\"margin: 0px; padding: 0px; font-family: Verdana, Arial, sans-serif; font-size: 11px; line-height: 16px; background-repeat: no-repeat no-repeat;\" class=\"bodytext\">06 BP 10807<\/p><p style=\"margin: 0px; padding: 0px; font-family: Verdana, Arial, sans-serif; font-size: 11px; line-height: 16px; background-repeat: no-repeat no-repeat;\" class=\"bodytext\">Ouagadougou 06<\/p><p style=\"margin: 0px; padding: 0px; font-family: Verdana, Arial, sans-serif; font-size: 11px; line-height: 16px; background-repeat: no-repeat no-repeat;\" class=\"bodytext\">Burkina Faso<\/p><\/p>","latitude":"12.379050","longitude":"-1.523750","projects":{}},"3":{"title":"Bujumbura, Burundi","description":"<p>Swiss TPH Bureau R\u00e9gional<br \/>Rohero I, Avenue de la JRR, N\u00b019<br \/>Bujumbura<br \/>Burundi<\/p>","latitude":"-3.361380","longitude":"29.359880","projects":{}},"4":{"title":"Cameroon, Yaound\u00e9","description":"<p>Projet Pr\u00e9vention VIH\/SIDA en Afrique Centrale<br \/>Swiss TPH - KfW- OCEAC<br \/>B.P. 15665, enface de la morgue de l'h\u00f4pital centrale de Yaound\u00e9<br \/>Yaound\u00e9<br \/>Cameron<\/p>","latitude":"3.848030","longitude":"11.502080","projects":{}},"5":{"title":"Chad, N'Djamena","description":"<p><p style=\"margin: 0px; padding: 0px; font-family: Verdana, Arial, sans-serif; font-size: 11px; line-height: 16px; background-repeat: no-repeat no-repeat;\" class=\"bodytext\">Swiss TPH<\/p><p style=\"margin: 0px; padding: 0px; font-family: Verdana, Arial, sans-serif; font-size: 11px; line-height: 16px; background-repeat: no-repeat no-repeat;\" class=\"bodytext\">Boulevard de SAO, Quartier Moursal, Station Sabarna<\/p><p style=\"margin: 0px; padding: 0px; font-family: Verdana, Arial, sans-serif; font-size: 11px; line-height: 16px; background-repeat: no-repeat no-repeat;\" class=\"bodytext\">N'Djamena<\/p><p style=\"margin: 0px; padding: 0px; font-family: Verdana, Arial, sans-serif; font-size: 11px; line-height: 16px; background-repeat: no-repeat no-repeat;\" class=\"bodytext\">Chad<\/p><\/p>","latitude":"12.101490","longitude":"15.072770","projects":{}},"6":{"title":"Sud Kivu, Uvira, Congo DRC","description":"<p>Swiss TPH <br \/>Programme d'Appui au Syst\u00e8me de Sant\u00e9 Sud Kivu<br \/>55, Avenue d'Alliance, Quartier Nyamianda<br \/>Uvira<br \/>Democratic Republic of the Congo<br \/><br \/><\/p>","latitude":"-3.372880","longitude":"29.144880","projects":{}},"7":{"title":"Guinea, Conakry","description":"<p><p class=\"bodytext\" style=\"margin: 0px; padding: 0px; font-family: Verdana, Arial, sans-serif; font-size: 11px; line-height: 16px; background-repeat: no-repeat no-repeat;\">Swiss TPH<\/p><p class=\"bodytext\" style=\"margin: 0px; padding: 0px; font-family: Verdana, Arial, sans-serif; font-size: 11px; line-height: 16px; background-repeat: no-repeat no-repeat;\">Residence Palace, 1er Etage Bloc B 1BCM<\/p><p class=\"bodytext\" style=\"margin: 0px; padding: 0px; font-family: Verdana, Arial, sans-serif; font-size: 11px; line-height: 16px; background-repeat: no-repeat no-repeat;\">sis \u00e0 la Cit\u00e9 Minist\u00e9rielle, Commune de Dixinn<\/p><p class=\"bodytext\" style=\"margin: 0px; padding: 0px; font-family: Verdana, Arial, sans-serif; font-size: 11px; line-height: 16px; background-repeat: no-repeat no-repeat;\">Conakry<\/p><p class=\"bodytext\" style=\"margin: 0px; padding: 0px; font-family: Verdana, Arial, sans-serif; font-size: 11px; line-height: 16px; background-repeat: no-repeat no-repeat;\">Guinea<\/p><\/p>","latitude":"9.641190","longitude":"-13.578400","projects":{}},"8":{"title":"Mali, Bamako","description":"<p><p class=\"bodytext\" style=\"margin: 0px; padding: 0px; font-family: Verdana, Arial, sans-serif; font-size: 11px; line-height: 16px; background-repeat: no-repeat no-repeat;\">Swiss TPH<\/p><p class=\"bodytext\" style=\"margin: 0px; padding: 0px; font-family: Verdana, Arial, sans-serif; font-size: 11px; line-height: 16px; background-repeat: no-repeat no-repeat;\">Rue 232\/ Porte 507<\/p><p class=\"bodytext\" style=\"margin: 0px; padding: 0px; font-family: Verdana, Arial, sans-serif; font-size: 11px; line-height: 16px; background-repeat: no-repeat no-repeat;\">Hippodrome<\/p><p class=\"bodytext\" style=\"margin: 0px; padding: 0px; font-family: Verdana, Arial, sans-serif; font-size: 11px; line-height: 16px; background-repeat: no-repeat no-repeat;\">Bamako<\/p><p class=\"bodytext\" style=\"margin: 0px; padding: 0px; font-family: Verdana, Arial, sans-serif; font-size: 11px; line-height: 16px; background-repeat: no-repeat no-repeat;\">Mali<\/p><\/p>","latitude":"12.665770","longitude":"-7.972910","projects":{}},"9":{"title":"Niger, Niamey","description":"<p><p class=\"bodytext\" style=\"margin: 0px; padding: 0px; font-family: Verdana, Arial, sans-serif; font-size: 11px; line-height: 16px; background-repeat: no-repeat no-repeat;\">Swiss TPH<\/p><p class=\"bodytext\" style=\"margin: 0px; padding: 0px; font-family: Verdana, Arial, sans-serif; font-size: 11px; line-height: 16px; background-repeat: no-repeat no-repeat;\">Boite postale 11.195&nbsp;<\/p><p class=\"bodytext\" style=\"margin: 0px; padding: 0px; font-family: Verdana, Arial, sans-serif; font-size: 11px; line-height: 16px; background-repeat: no-repeat no-repeat;\">Niamey<\/p><p class=\"bodytext\" style=\"margin: 0px; padding: 0px; font-family: Verdana, Arial, sans-serif; font-size: 11px; line-height: 16px; background-repeat: no-repeat no-repeat;\">Niger<\/p><\/p>","latitude":"13.511600","longitude":"2.125390","projects":{}},"10":{"title":"Romania, Bucharest","description":"<p><p class=\"bodytext\" style=\"margin: 0px; padding: 0px; font-family: Verdana, Arial, sans-serif; font-size: 11px; line-height: 16px; background-repeat: no-repeat no-repeat;\"><a href=\"http:\/\/www.cred.ro\/v2\/home-en.php\" target=\"blank\" style=\"margin: 0px; padding: 0px; line-height: 14.079999923706055px; text-decoration: none; color: rgb(70, 138, 178); background-repeat: no-repeat no-repeat;\">CRED Foundation<\/a><\/p><p class=\"bodytext\" style=\"margin: 0px; padding: 0px; font-family: Verdana, Arial, sans-serif; font-size: 11px; line-height: 16px; background-repeat: no-repeat no-repeat;\">Dr. Burghelea 8, code 024032, sector 2<\/p><p class=\"bodytext\" style=\"margin: 0px; padding: 0px; font-family: Verdana, Arial, sans-serif; font-size: 11px; line-height: 16px; background-repeat: no-repeat no-repeat;\">Bucharest&nbsp;<\/p><p class=\"bodytext\" style=\"margin: 0px; padding: 0px; font-family: Verdana, Arial, sans-serif; font-size: 11px; line-height: 16px; background-repeat: no-repeat no-repeat;\">Romania<\/p><\/p>","latitude":"44.436250","longitude":"26.117880","projects":{}},"11":{"title":"Rwanda, Kigali","description":"<p><p class=\"bodytext\" style=\"margin: 0px; padding: 0px; font-family: Verdana, Arial, sans-serif; font-size: 11px; line-height: 16px; background-repeat: no-repeat no-repeat;\">Programme de Sant\u00e9 Grands Lacs, Province de l'Ouest<\/p><p class=\"bodytext\" style=\"margin: 0px; padding: 0px; font-family: Verdana, Arial, sans-serif; font-size: 11px; line-height: 16px; background-repeat: no-repeat no-repeat;\">Districts de Karongi et Rutsiro<\/p><p class=\"bodytext\" style=\"margin: 0px; padding: 0px; font-family: Verdana, Arial, sans-serif; font-size: 11px; line-height: 16px; background-repeat: no-repeat no-repeat;\">B. P. 563<\/p><p class=\"bodytext\" style=\"margin: 0px; padding: 0px; font-family: Verdana, Arial, sans-serif; font-size: 11px; line-height: 16px; background-repeat: no-repeat no-repeat;\">Kigali<\/p><p class=\"bodytext\" style=\"margin: 0px; padding: 0px; font-family: Verdana, Arial, sans-serif; font-size: 11px; line-height: 16px; background-repeat: no-repeat no-repeat;\">Rwanda<\/p><\/p>","latitude":"-1.970580","longitude":"30.104430","projects":{}},"12":{"title":"Senegal, Dakar","description":"<p><p class=\"bodytext\" style=\"margin: 0px; padding: 0px; font-family: Verdana, Arial, sans-serif; font-size: 11px; line-height: 16px; background-repeat: no-repeat no-repeat;\">Swiss TPH<\/p><p class=\"bodytext\" style=\"margin: 0px; padding: 0px; font-family: Verdana, Arial, sans-serif; font-size: 11px; line-height: 16px; background-repeat: no-repeat no-repeat;\">Cit\u00e9 Iba Ndiaye Diadji, Lot 1 &amp; 2<\/p><p class=\"bodytext\" style=\"margin: 0px; padding: 0px; font-family: Verdana, Arial, sans-serif; font-size: 11px; line-height: 16px; background-repeat: no-repeat no-repeat;\">Sacr\u00e9 Coeur Pyrotechnie<\/p><p class=\"bodytext\" style=\"margin: 0px; padding: 0px; font-family: Verdana, Arial, sans-serif; font-size: 11px; line-height: 16px; background-repeat: no-repeat no-repeat;\">Dakar<\/p><p class=\"bodytext\" style=\"margin: 0px; padding: 0px; font-family: Verdana, Arial, sans-serif; font-size: 11px; line-height: 16px; background-repeat: no-repeat no-repeat;\">Senegal<\/p><\/p>","latitude":"14.764500","longitude":"-17.366030","projects":{}},"13":{"title":"Tajikistan, Dushanbe","description":"<p><p class=\"bodytext\" style=\"margin: 0px; padding: 0px; font-family: Verdana, Arial, sans-serif; font-size: 11px; line-height: 16px; background-repeat: no-repeat no-repeat;\">Swiss TPH Representative Office<\/p><p class=\"bodytext\" style=\"margin: 0px; padding: 0px; font-family: Verdana, Arial, sans-serif; font-size: 11px; line-height: 16px; background-repeat: no-repeat no-repeat;\">Shota Rustaveli Street, house #35<\/p><p class=\"bodytext\" style=\"margin: 0px; padding: 0px; font-family: Verdana, Arial, sans-serif; font-size: 11px; line-height: 16px; background-repeat: no-repeat no-repeat;\">Dushanbe&nbsp;<\/p><p class=\"bodytext\" style=\"margin: 0px; padding: 0px; font-family: Verdana, Arial, sans-serif; font-size: 11px; line-height: 16px; background-repeat: no-repeat no-repeat;\">Tajikistan<\/p><\/p>","latitude":"38.575840","longitude":"68.791520","projects":{}},"14":{"title":"Tanzania, Dodoma","description":"<p><p class=\"bodytext\" style=\"margin: 0px; padding: 0px; font-family: Verdana, Arial, sans-serif; font-size: 11px; line-height: 16px; background-repeat: no-repeat no-repeat;\">Health Promotion and System Strengthening Project (<a data-htmlarea-external=\"1\" title=\"Opens external link in new window\" class=\"external-link-new-window\" href=\"http:\/\/www.hpss.or.tz\/index.php\/what-we-do\/health-financing\/community-health-funds\/chf-in-tanzania\" target=\"_top\" style=\"margin: 0px; padding: 0px; line-height: 14.079999923706055px; text-decoration: none; color: rgb(70, 138, 178); background-repeat: no-repeat no-repeat;\">HPSS<\/a>)<br \/>P.O. Box 29, Tanesco Building,&nbsp;Jamatini Area<\/p><p class=\"bodytext\" style=\"margin: 0px; padding: 0px; font-family: Verdana, Arial, sans-serif; font-size: 11px; line-height: 16px; background-repeat: no-repeat no-repeat;\">Dodoma<br \/>Tanzania<\/p><\/p>","latitude":"-6.181330","longitude":"35.746760","projects":{}},"15":{"title":"The Gambia, Banjul","description":"<p><p style=\"margin: 0px; padding: 0px; font-family: Verdana, Arial, sans-serif; font-size: 11px; line-height: 16px; background-repeat: no-repeat no-repeat;\" class=\"bodytext\">Swiss TPH<\/p><p style=\"margin: 0px; padding: 0px; font-family: Verdana, Arial, sans-serif; font-size: 11px; line-height: 16px; background-repeat: no-repeat no-repeat;\" class=\"bodytext\">1st floor, no. 1A, Garba Jahumpa (Newtown)<\/p><p style=\"margin: 0px; padding: 0px; font-family: Verdana, Arial, sans-serif; font-size: 11px; line-height: 16px; background-repeat: no-repeat no-repeat;\" class=\"bodytext\">Road Fjara Kombo Saint Mary's Division<\/p><p style=\"margin: 0px; padding: 0px; font-family: Verdana, Arial, sans-serif; font-size: 11px; line-height: 16px; background-repeat: no-repeat no-repeat;\" class=\"bodytext\">Banjul<\/p><p style=\"margin: 0px; padding: 0px; font-family: Verdana, Arial, sans-serif; font-size: 11px; line-height: 16px; background-repeat: no-repeat no-repeat;\" class=\"bodytext\">The Gambia<\/p><\/p>","latitude":"13.476900","longitude":"-16.628900","projects":{}},"16":{"title":"Kosovo, Pristina","description":"<p>AQH Project Office<br \/>Arberia 3, Street Ekrem Rexha<br \/>C2.7 A1, Number 2 and 3<br \/>Pristina<br \/>Kosovo<\/p>","latitude":"42.66200","longitude":"21.15658","projects":{}},"17":{"title":"Liberia, Monrovia","description":"<p>Swiss TPH<br \/>16th Street Sinkor<br \/>Monrovia City<br \/>Montserrado County<br \/>Liberia<\/p>","latitude":"6.29192","longitude":"-10.77798","projects":{}},"18":{"title":"Moldova, Chisinau","description":"<p>Swiss TPH Project Office<br \/>CRED Romania - Moldova<br \/>Str. Maria Cibotari, 6<br \/>MD-2012 Chisinau<br \/>Republic of Moldova<\/p>","latitude":"47.02688","longitude":"28.82733","projects":{}},"19":{"title":"Djibouti, Djibouti City","description":"<p><\/p>","latitude":"11.57208","longitude":"43.14565","projects":{}}}}
Selected projects at this location:
SCIH is globally active and has representatives based in Albania, Cameroon, Chad, the Democratic Republic of Congo, Kosovo, Moldova, Romania, Rwanda, Tanzania, and Tajikistan, in addition to Local Fund Agents in 11 countries