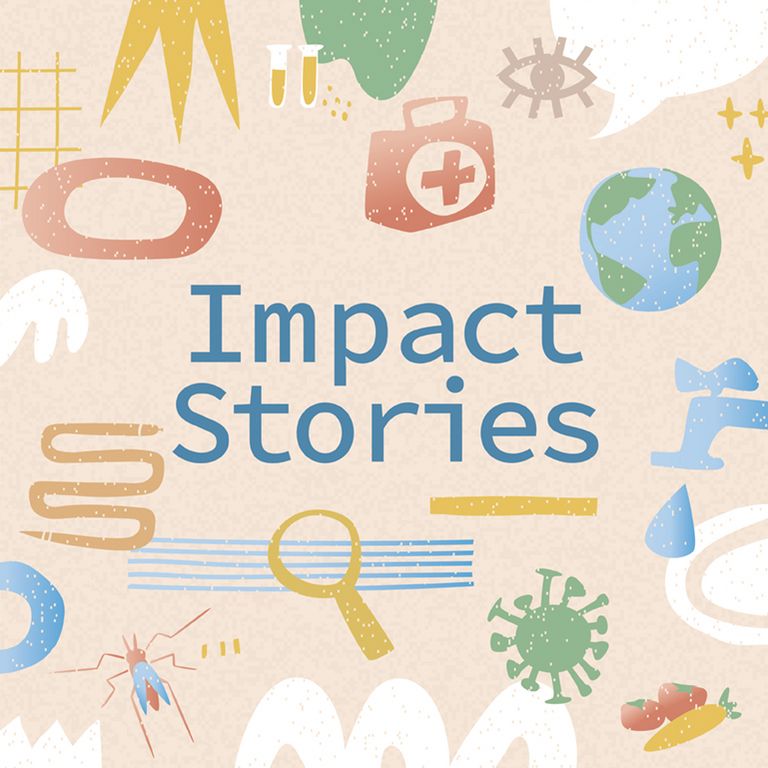 A Full Focus on Continuing Education: Portrait of a Career Changer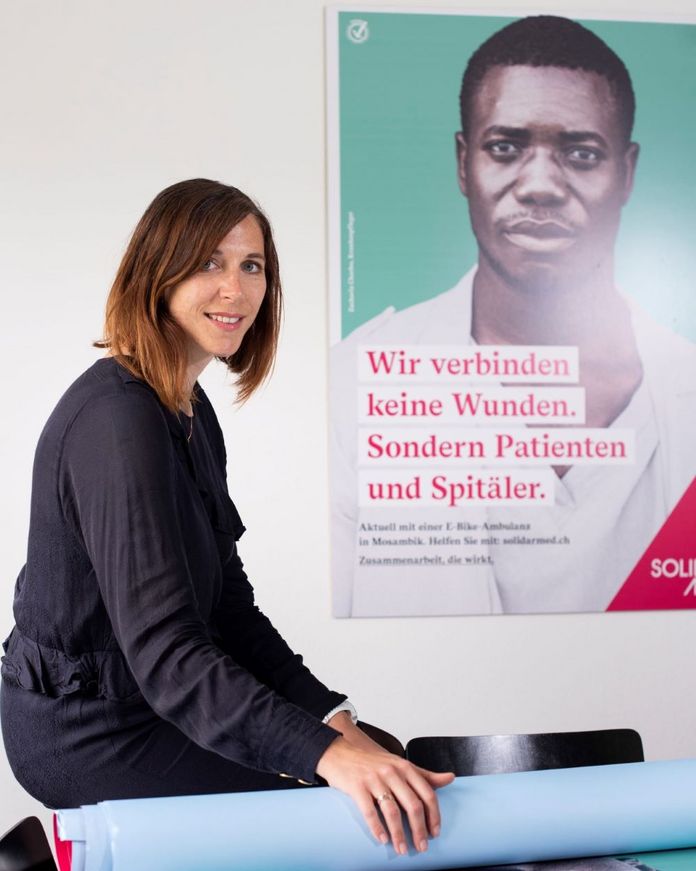 Pierina Maibach has been responsible for communications and media at SolidarMed in Lucerne, Switzerland since September 2020. The organization's core mission is to work with local partners to strengthen health systems and improve primary health care in rural Africa. The focus is on mother-child health and infectious diseases, but also non-communicable diseases.
Pierina Maibach pursued the MBA in International Health Management (MBA-IHM) full-time before taking up her post, and the last two modules on a part-time basis. All that is missing now is the master's thesis. Maibach is a career changer, and her choice in further education may seem surprising in view of her curriculum vitae.
During her studies in communications and business administration at the University of Zurich, she had already moved into the field of marketing and brand management, and then worked for years in marketing and communications in the private sector at various large international companies.
Embarking on a new course of action
Then came the point when she asked herself, "Is this really what I want to do for the rest of my life?" If she wanted to do something purposeful, she would need to refocus her efforts. Up to that point, she had already tried a several times to break into the non-profit sector but found it difficult coming from the private sector. "If this is really what I want, then I need to round out my profile," she resolved. She began looking into opportunities and stumbled upon the MBA-IHM by chance. It sounded interesting, so she read up on it and set up a meeting with the programme director. "I couldn't get it out of my head anymore and I knew that this is what I had to do."
Pierina Maibach got acquainted with developmental collaboration in health care from an early age. Her parents are medical professionals and have a long history of involvement with Hôpital Albert Schweitzer in Haiti. More than twenty-three years ago, they founded a partnership to support the hospital, and Maibach has served on the board for several years.
Studying full time
When Maibach made up her mind on the MBA-IHM, she went all in and quit her job to focus on her studies. Did she worry that she was missing practical experience? No, Maibach insists. The spectrum of the course is so broad that probably no one can apply everything directly, but the topics are varied enough to encompass a wide range of sectors, from logistics to leadership, to finance and beyond. For her, it was ideal that she could delve deeper into this new world without having to juggle her job, further education in her free time and her private life. Coming from a completely different sector, she needed the space to absorb as much as possible. Nevertheless, the practical relevance was at least partially there due to her engagement with the family's organization. Additionally, the modules offer a lot of practical examples.
The participants of the MBA come from all over the world and bring very different backgrounds and levels of experience with them. In each module, they are grouped anew, which consequently brings in a different group dynamic in each module. There are experts from the pharmaceutical industry, from organizations such as the ICRC or the WHO, from medicine, but also occasionally from completely different, comparatively "exotic" areas, such as agriculture, the IT industry or, like Pierina Maibach, from the consumer goods industry.
"Continuously meeting new people with different experiences and navigating different group dynamics is extremely enriching."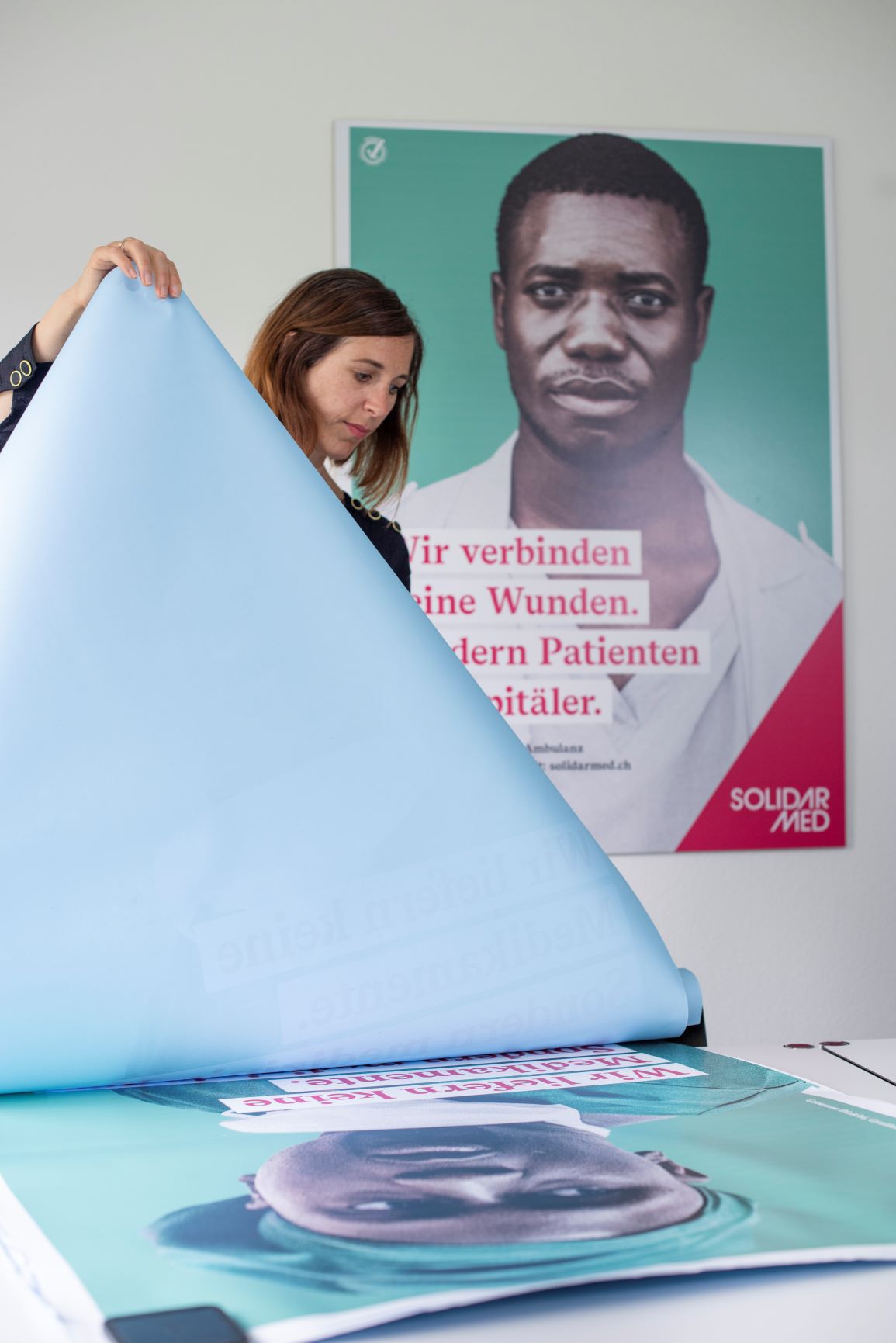 From theory to practice
In her everyday professional life, the know-how she acquired now has a chance to be put to good use. After all, SolidarMed follows the design and structure she learned in her studies in many of their projects and programmes. "Although I'm not the one designing these projects, this knowledge is important for communicating and makes it easier to understand decision making. This is something I've become aware of and it makes a huge difference."
She submitted a standard application for the position at SolidarMed. Maibach does not rule out the possibility that the MBA had an influence on the success of her application. "I think that when someone from the private sector applies from such a different field and does not have the relevant further training, the question always arises, is someone like that serious or is it a midlife crisis? This particular question has probably become less of an issue because of the further training."
Pierina Maibach is highly committed to her work and sees it as the perfect combination of the craft she has mastered for years and what she has newly learned: Communication in a different context that offers new challenges.
"The topics I communicate about and am in contact with countries about, are often the same ones covered by the training."