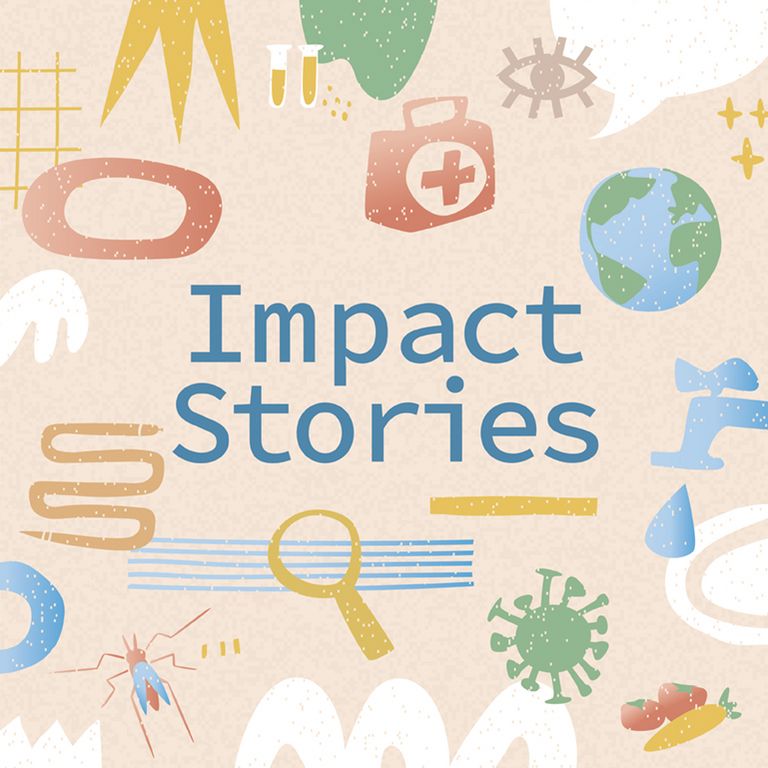 "All those who live under the sky are woven together like one big mat"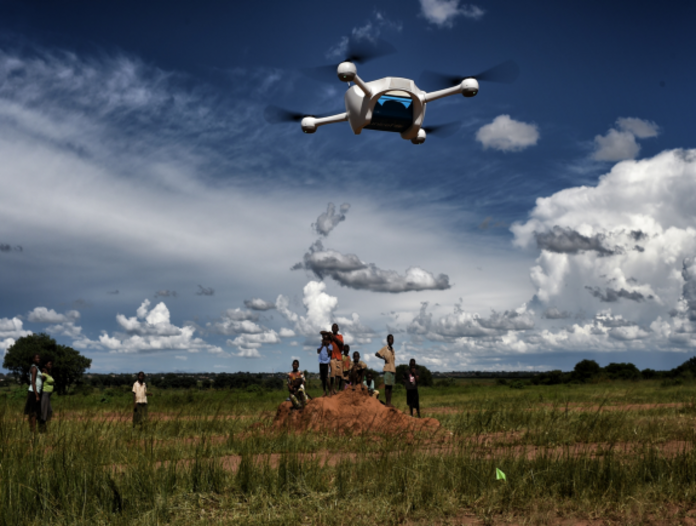 Stepping foot in Madagascar for the first time, Astrid Knoblauch was full of anticipation: surrounded by the song of the red fody birds and the vibration of a rusty Peugeot whizzing around, she was about to embark on an adventure that involved diving head-first into a new culture, getting bitten by a Fosa, and the use of drones for healthcare delivery.
Madagascar, the fourth largest island in the world with 90% of its wildlife being found nowhere else on earth, has some unexpected innovation happening high above the baobab trees and vast rainforests. "There is something majestic and powerful about these Baobab trees," said Astrid Knoblauch, a Swiss scientist at Swiss TPH and a resident of Madagascar since 2017. "...but have you ever seen them from above?" Astrid has been working on the capability of drones to deliver TB diagnostic samples and drugs in rural areas of Madagascar. Not only do they give us a birds-eye view of the places in which we live and work, but they also have the capacity to fill existing gaps in healthcare.
Astrid, why Madagascar?
It's probably the question I was asked most! After my PhD, I was looking for an opportunity to work on a project from beginning to end, really being based at the scene of the event. One day, I walked into Marcel Tanner's office - for a completely other reason - and asked, in passing, if he had a contact in Madagascar, upon which he replied "Send me your CV, I'm going there next week". At the same time, I also heard through Swiss TPH colleagues that a professor from Stony Brook University was looking for a postdoc on a drone project based in Madagascar. My supervisors and Swiss TPH at large have supported me throughout this professional journey, and I can only hope that my experiences gained here will benefit Swiss TPH in the future.
Can you tell us a bit about your work with drones?
The Drone Observed Therapy System (DrOTS) project used drone technology to gain access to some of the world's most inaccessible communities. The project, led by the Stony Brook University and the Institut Pasteur de Madagascar, explored the use of drones in a rural district in Madagascar. The goal was to facilitate the transportation of medical supplies to remote villages, eliminating the need for patients to embark on the journey of multiple days travelling through countless rice paddies and across rivers to the nearest health facility.
It was a journey with many ups and downs: when you receive a flight permit after a few months, you feel like you're taking off. When the drone starts producing smoke just at take-off, you're disappointed, but you have to make sure you don't lose your sense of humor and push on. The tricky part was that at the time, drones that do bi-directional transport in such settings were yet to be developed and optimized. In the meantime, our project has come to an end but it found continuation with one of the major health service providers in Madagascar with funding from the Global Fund. This was the best possible outcome of our project.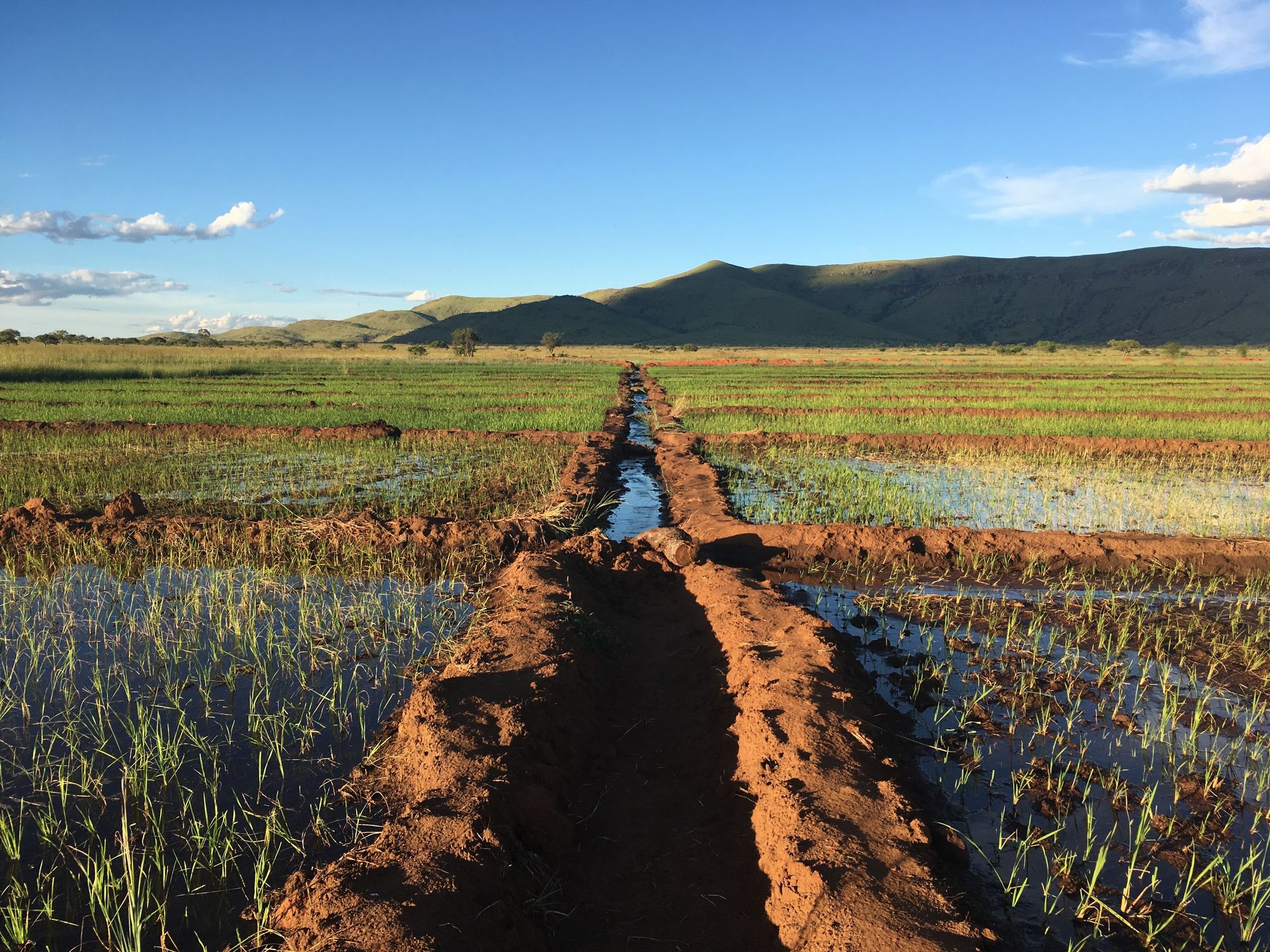 What potential do drones pose for healthcare provision?
The use of drones for healthcare keeps increasing and they can support the supply chain, emergency response and disease prevention, as well as the deployment of networks for data harvesting in unconnected areas, or research. For us in particular, the goal was to bring the diagnosis and the care of TB closer to the patient. This is important because in Madagascar today, almost half of the cases are left undiagnosed and others are lost before or during treatment.
Is Madagascar as a country prepared for such technology?

In order to be able to integrate drones or other technologies into a health system, it needs to be assured that such a system can be maintained locally, meaning with local capacities and local markets. We were very pleased that the follow-up drone project, funded by the Global Fund, partnered with WeRobotics Flying Labs who is implementing such an approach. They build on local skills and catalyze local businesses to establish a system locally. This was actually one of our recommendations post-project and I believe with this approach and perseverance from local actors as well as funders, Madagascar can do it!
Drones aside: what is your life like in Madagascar?
I admit, I'm in love with Madagascar and the Malagasy people. It's incredibly beautiful and diverse: the lush rainforests, the highlands with its rice paddies, the most amazing beaches and blue waters, different types of mountain chains and much more, each with its own biodiversity and home to the native ethnic group. Even though I'm personally not working in the conservation sector, I believe that it is one of the most pressing issues, especially in Madagascar, also knowing that human and environmental health are closely interlinked.
One of my first missions upon arrival in Antananarivo was to look for a soccer team! Beyond soccer being my favorite sport, it's a good mix of people from Madagascar and all over the world. The soccer team was also my entry door to a social life: there were lots of concerts, local craft sales, game nights and trips organized all year round. As a known non-chef, I often enjoyed the many charming and excellent restaurants in town which offer a mix between Malagasy, French and Asian cuisine, also with friends and Swiss TPH colleagues visiting from home.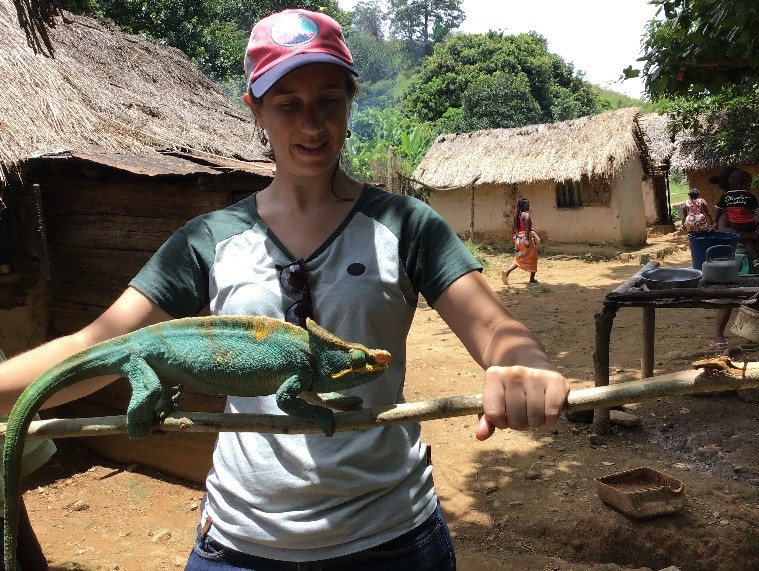 Is it true that you were bitten by a local animal?

An experience that apparently not many people have in Madagascar is getting bitten by a Fosa. This endemic carnivore looks like a mix between a cat and a dog is usually feeding off lemurs, but during a dinner with my parents who were visiting me in the west of Madagascar, one Fosa maliciously attacked me from the back, leaving its teeth marks in my thigh – ouch!! It was to my advantage and that of many others, that Madagascar has implemented a rabies surveillance and vaccination network covering every region.
My visit to the hospital for the post-exposure vaccinations was smooth although not without great astonishment and amusement of the health staff. I suppose, in that area, this incident is a sign of domestication of the animal. It shows that the human's penetration of nature comes with health risks for both the animal and humans, COVID-19 being a prime example.
"The use of drones helps to provide patient-centric care to thousands of people, and may help in finding some of the missing millions of TB cases."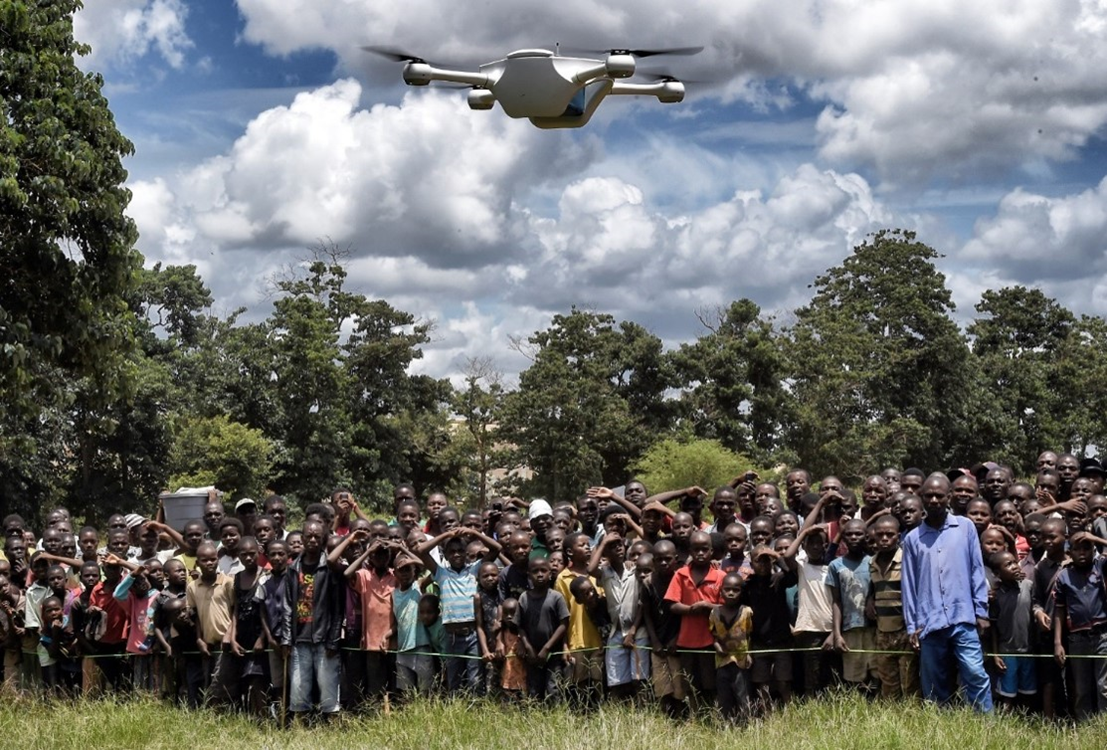 What other start-up projects are you currently working on?

I've met so many impressive and inspiring people from across the world through my work with Swiss TPH over the past years. Milka and Kennedy are two of them, who create opportunities for themselves and their communities. Last year, with both of them, I have jumped into the adventure of launching a start-up. With ifarm360 in Kenya, we're linking global investors to smallholder farmers to promote livelihoods and food security. With Malio, we're looking at managing the waste management system of Toliara, a town in southern Madagascar, and its local industries. Both of these projects are rooted in public health and make use of modern technologies. Both sectors have already developed excellent use cases for drones, which we can explore once – and if – we're on our feet.
The drone project has come to a close: what now?
As for the drones, long-term investments and implementation, in-country capacities and businesses are required to find and establish the technology's optimal fit into the health system in Madagascar and other countries. We have to continue to be a little creative to give everyone an equal opportunity to access quality healthcare. As for me, the drone project was only the springboard for other tuberculosis (TB) control and research projects that we're tackling in Madagascar. We will continue to use innovative technologies and leverage data to improve TB control. It continues to be a very educational and valuable journey for me.
"Tsihy be lambanana ny ambanilantra (All those who live under the sky are woven together like one big mat)." Malagasy proverb