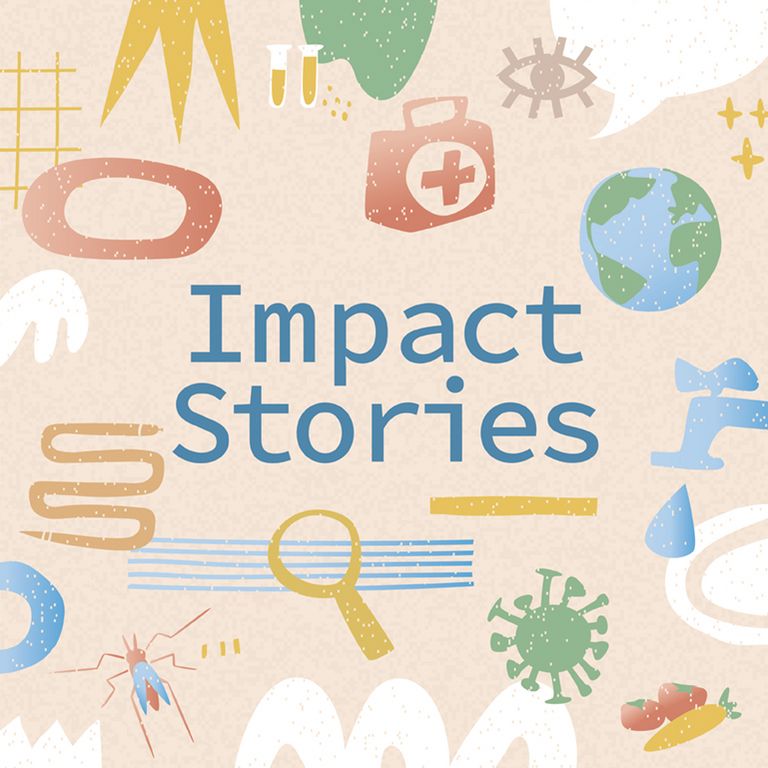 Fighting parasites in a conflict torn country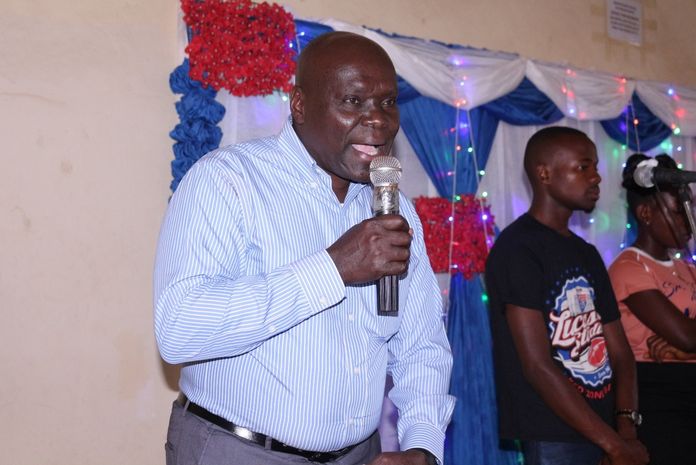 Maurice M. Nigo is the Director of the Institut Supérieur des Techniques Médicales (ISTM) in Bunia, one of the poorest provinces of the Democratic Republic of Congo (DRC). Since the 1990s, an armed conflict has been raging in the region, which further escalated in recent years and led to hundreds of thousands of the province's population to flee their homes. For World Neglected Tropical Disease Day, we spoke to Maurice about his work and hopes for the future.
Rebels are destroying healthcare infrastructure, and access to nutrition and safe drinking water has become a concern for almost the entire population. It is in this unimaginable environment that Maurice Nigo works within day by day to improve the health of the population. He recently completed his PhD with the University Hospital in Basel and Swiss TPH and joined us via Zoom to tell us about his work on combating neglected diseases.
Good morning Maurice – can you tell us more about yourself?
My name is Maurice, I am the Director of the Institut Supérieur des Techniques Médicales (ISTM) of Nyankunde in Bunia, DRC. My main interest is to evaluate the burden and to combat infectious diseases, mainly schistosomiasis and soil-transmitted helminths, in my province. Here in the Ituri Province, so many people are infected with parasites but the data is scarce and often shows lower prevalence in several visited villages. I wanted to get a better understanding of how many people really are infected with parasitic worms and what their impact on people's health is. This is why I decided to do a PhD on the topic. My dream is to see that in the coming years these diseases might be eliminated in Ituri province.
You recently published two papers on the epidemiology and morbidity of schistosomiasis in DRC. Can you tell us the main findings?
Our results from the two papers published in PLOS Neglected Tropical Diseases show that Schistosoma mansoni is highly endemic in Ituri province: up to 70% of the observed population was infected with parasitic worms. It was also worrying to see that particularly children and adolescents had a very high level of infection – indicated by a high number of eggs in their stool provoking severe clinical signs. For example, in our study village more than 40% of the population had a liver pathology. Many health centers report of patients who die from vomiting blood.
In a situation where 70% of people are infected, the entire population should be administered with deworming drugs annually according to the protocol of the World Health Organization (WHO). Currently, however, only school-aged children receive treatments and only every three years. The control programs are based on national data which are inconsistent with our observations in several villages.
As our data has now been officially published, we are discussing with officials at provincial and national level and hope our data are taken in account and that the control efforts can be ramped up soon.
Globally, schistosomiasis has been reduced considerably over the past 20 years. Why is this not the case in the Ituri province?
The situation in the DRC in general and in the Ituri province in particular is very difficult and unstable due to the perpetuated armed conflicts. For example, it has become very dangerous to travel. Currently, more than half of the territory in my province cannot be easily reached. In addition, the rebels have destroyed hospitals and health centers. Thus, apart from basic vaccination campaigns, many healthcare activities as well as proper monitoring have been stopped and access to healthcare is very difficult. In Ituri provice, there should be approximately 20,887 people under treatment for HIV/AIDS. The provincial HIV programme estimates that nearly 3,000 of them are currently not receiving treatment. In 2021, there were 1,116 newly infected people in the province.
Apart from the security concerns, there is also another fundamental problem: Instead of having a big potential of surface water, we found that only 1.2 in 10 people have access to tap water in Ituri. People are forced to dig wells around their houses or drink water from rivers and ponds – all major risk factors for schistosomiasis and other diseases.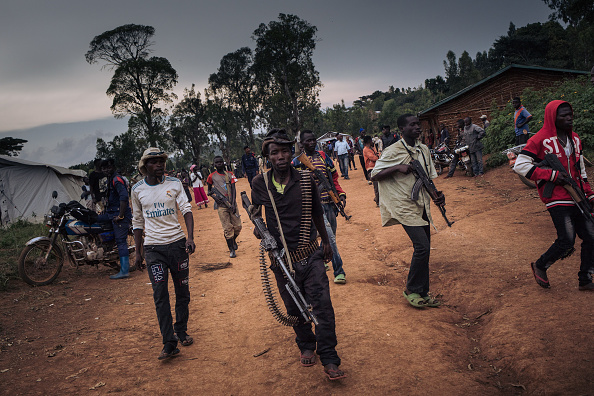 Can you tell us more about working on improving health in a conflict-torn area?
Indeed, the situation in Ituri may seem unbelievable to someone who reads this post from afar. This was also my case when I was still in Europe for my PhD. The day I returned to Ituri in September 2020, my plane had been stopped for 3 hours on Goma airport, because the pilot was informed that the rebels were trying to take over the city of Bunia. Finally, we could land in Bunia, but since that, I have hardly ever left the city because of threats of rebel assaults. The rebels control almost all the roads and exit routes from the city and burn vehicles on the main roads.
At the same time, the rebels are killing and threatening people in the surrounding villages. Trade has come to almost a complete halt in the villages: Farmers can no longer take care of their fields and herders are killed and their livestock is destroyed or taken away. The population has no other option but to flee. In Ituri province with a total of an estimated 5.3 million inhabitants, there are an estimated 1.7 million internally displaced people.
In Bunia alone, the population has tripled over the last few years while the health infrastructure has remained the same. The city has become some kind of a bunker where almost nobody dares to leave. But life here has become very expensive and food is very scarce. Many people are forced to beg: it is estimated that 15,000 children are begging in Bunia. And the health needs are immense! When we started our deworming activities in spring 2020, nearly 5000 people received drugs. In 2021, our aim was to expand treatment to 10,000 people but this was not possible as this activity is being done door to door and it was too dangerous to travel.
Our main aim right now is to save lives of children as many of them are malnourished and severely ill. They need to have a safer environment. We also need to make sure that they have access to education. And they need clothes and shoes. And they should have the possibility to play. Oh, the list goes on and on! But we have to start somewhere.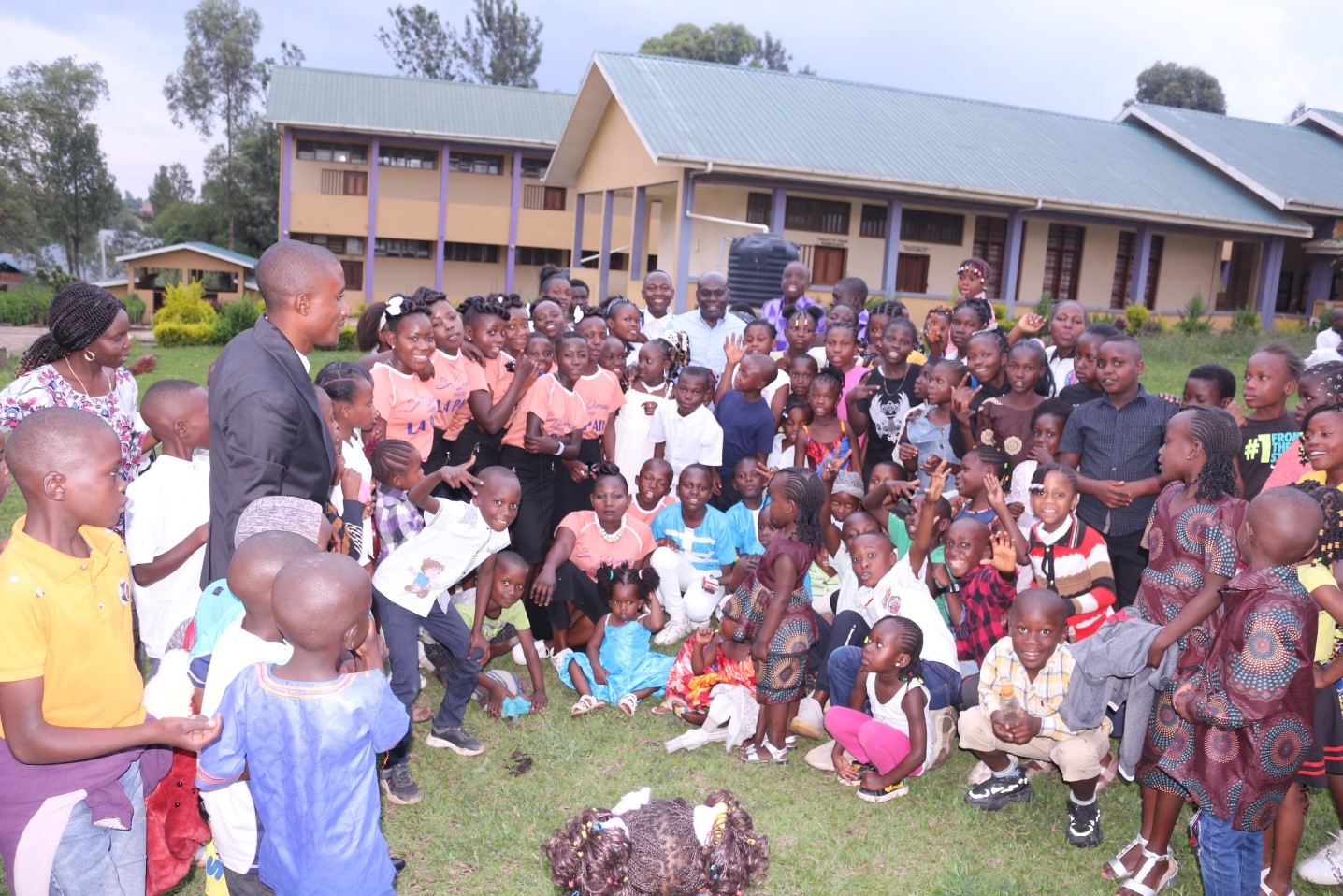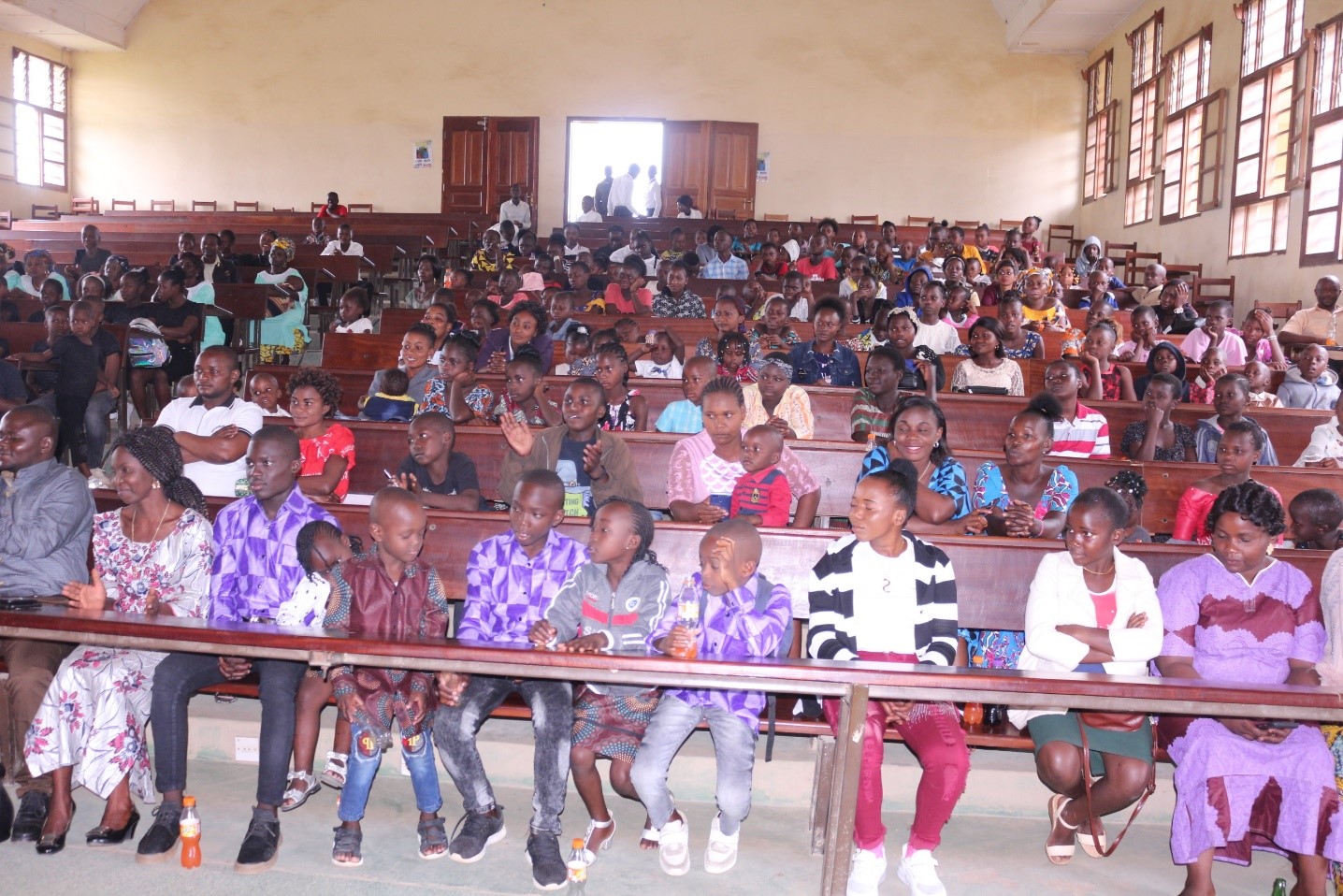 Is COVID-19 even a topic in an area with much more fundamental health and safety concerns?
It is indeed a bit absurd to tell people to wash their hands when there is no water. The national water company still produces the same amount of water as when it was built by the Belgian colonizer in 1958 for and estimated 30,000 people (today Bunia has 1.5 million inhabitants. Only rich people in the city centre have access to this water, the others rely on hand-drilled wells, streams, rivers and lakes.
In the beginning of the pandemic, many people also did not believe this disease is real until suddenly this summer many people died over a short period of time. Due to the lack of screening and accurate diagnosis in hospitals and other health facilities, many cases remain unrecognized, however, especially in rural areas where the majority of the population resides.
"It is indeed a bit absurd to tell people to wash their hands when there is no water"
We unfortunately also don't have access to the vaccine yet: in the entire country with 90 million inhabitants, until mid-January 2022, only 300,000 people have received their first dose. In Ituri province we have recently received about 5000 doses and the vaccination campaign has started. A great challenge is also that many Congolese believe that it is only God who can protect them.
What are your hopes for Bunia and the Ituri province?
My dream is that our children can grow up safely. That they have access to clean water. That they have access to education and access to healthcare. And, that they do not have to suffer from so many health issues.I want to be able to train more people and to help develop human resources for better healthcare delivery. Specifically, I want the prevalence of schistosomiasis to decrease considerably. We are trying to treat people in Bunia as much as possible and as soon as the situation allows it, we want to gradually move beyond the city and treat and sensitize people across the province.
To support this vision, I created the CIRCUMFLEX Foundation, which aims to contribute to the alleviation of the physical and moral suffering of the people living in our local communities, both rural and urban, through the improvement of their nutritional and sanitary conditions, the supply of drinking water and permanent education. Ultimately, we want to help guarantee the basic needs of people: food, drinking water, health, education, information, and security.
If you would like to help the people in my province, please visit our website and see how you can get involved. Any kind of support is wholeheartedly appreciated.