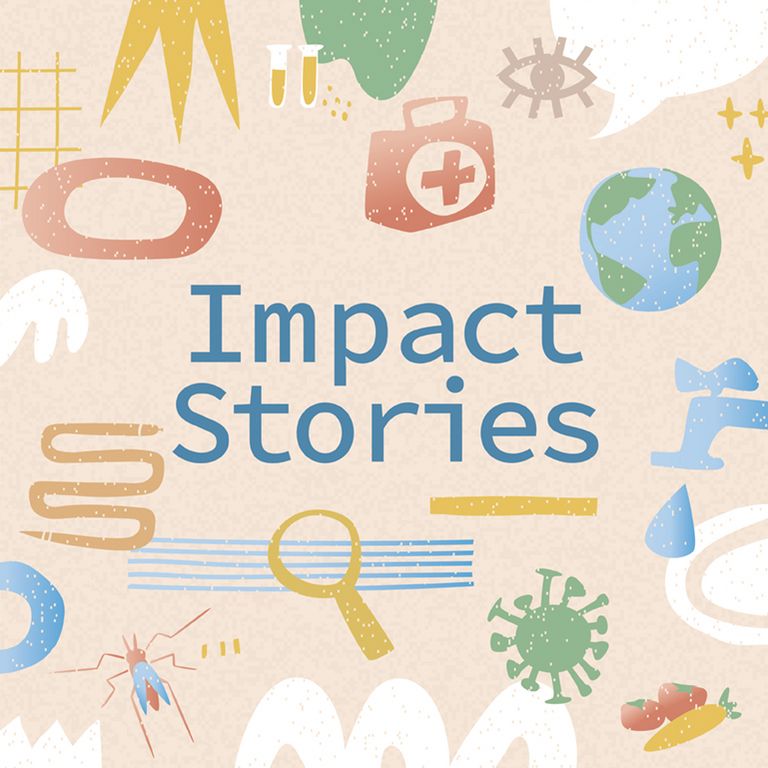 World Refugee Day: together we heal, learn and shine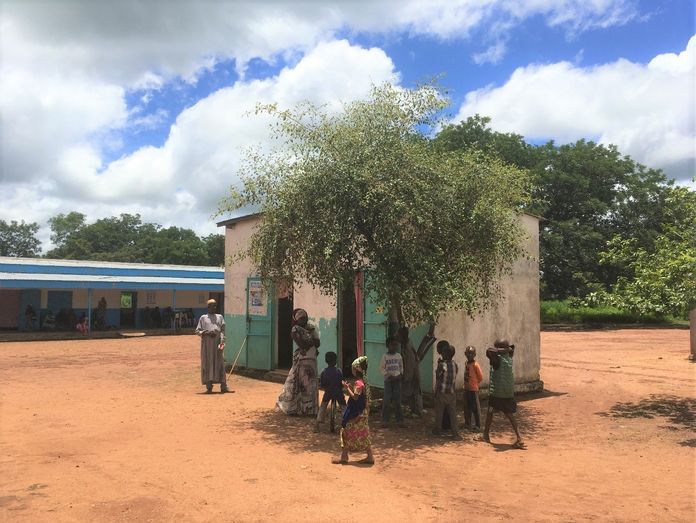 Access to healthcare is an additional burden for forcibly displaced people, which adds to their already extremely difficult situations. On World Refugee Day, Swiss TPH is proud to engage in several projects pertaining to refugees and migrant health. Barbara Matthys, a public health specialist at Swiss TPH, speaks about one project in particular: the Digital System for Better Health Care Management of Refugee Project (SysRef).
The world is witnessing the highest levels of displacement on record. As of 2018, over 70 million people around the world have been forced to leave their homes due to conflict and persecution. Included in this group are 30 million refugees, over half of whom are under 18 years of age.
Despite the effects of the COVID-19 pandemic, global mobility is likely to increase substantially in the near future. People move between countries and regions in search of better opportunities, to escape disasters and conflicts, or because they are displaced. Refugees and migrant populations face major obstacles on their journeys – especially when it comes to accessing healthcare –, which are often complicated by issues related to stigma, language, financial and legal difficulties.
World Refugee Day is a moment for us to acknowledge refugees and their personal fates, as well as recognising their power and resilience to cope under exceptional circumstances. In order to best understand displacement and global mobility, we must first understand the different types of forcibly displaced persons.
Project SysRef
Access to healthcare is a huge additional challenge for people forced to flee their homes. However, refugees have the same right to accessible healthcare as anyone else. At Swiss TPH, we engage in multiple projects pertaining to improve the access to healthcare for refugees and migrants. One project that I am working on is the "Digital System for Better Health Care Management of Refugees" Project (SysRef).
SysRef aims to improve the quality of health for refugees and displaced people in Southern Chad living in refugee camps. The goal of our work is to empower healthcare professionals and health managers to provide quality care to refugees, and to enhance the epidemiological control in refugee camps in Chad. In the future, we hope that our work in Chad can also be applied to similar contexts in the future.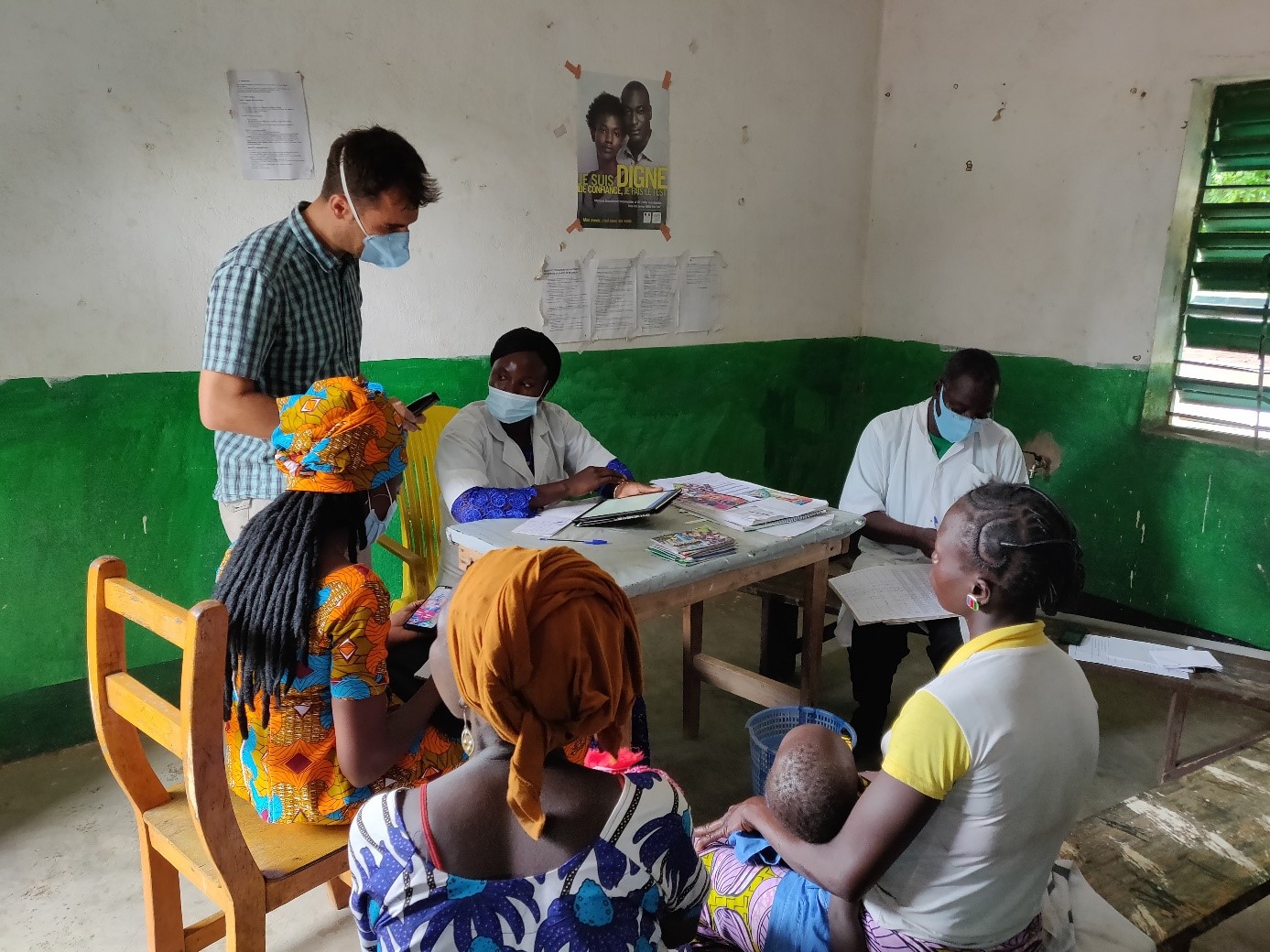 SysRef uses a clinical decision support system to provide up-to-date information and clinical know-how to health professionals in the form of an application on electronic tablets. The tool supports clinical and therapeutic decision-making, and has the chance to transform the way that care is delivered to refugees. The system is currently implemented within four refugee camps, with an estimated population of 45,000 people. The tool covers the whole life span of and individual, from newborn to adult.
By using the tool, we expect to see diagnosis become more precise. This would include a reduction in follow-up consultations, as well as the over prescription of medications, such as antibiotics. We have already started to see some of these positive results during the pilot test.
Rapid diagnosis of illnesses
When the clinician and ICT specialist from our team were in Chad for a pre-test of the tool, a girl came into the clinic with severe stomach pains and a high fever. The nurse from the health centre used the tool to assess her condition, and to see if she had a non-febrile illness. We carried out a rapid diagnostic test, which came back positive, revealing that the child was suffering from severe malaria. Thanks to SysRef, she was able to receive appropriate treatment, which would not have been the case without the use of this tool.
When we are able to see the benefits of the tool for the local community, it is inspiring. I am very proud of the team and what we have been able to achieve together. It is thanks to the committed team in Goré and our network of national partners that we are starting to see positive results. The project is also able to succeed thanks to partners such as the Centre de Support en Santé Internationale" (CSSI), the Chadian Ministry of Health and the UNHCR, and funding from The Stanley Thomas Johnson Foundation.
There are still obstacles for us to overcome, such as the poor infrastructure and internet connection, and the challenge of transferring the conception work done by clinicians and ICT specialists and implementing it, but we are constantly adapting to the current situation and continue to push forward.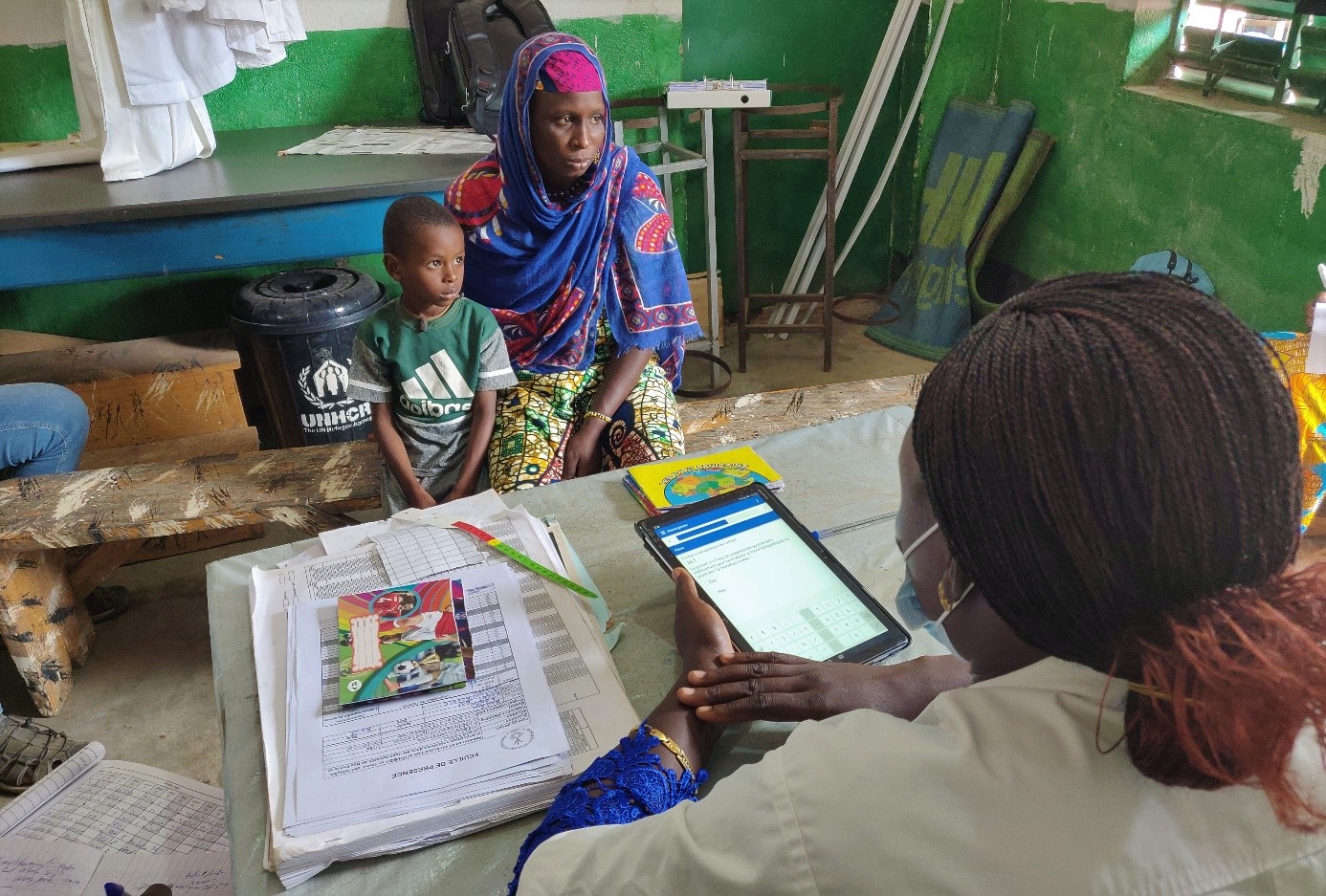 We are at an exciting stage right now: the team in Goré currently collaborating with the health district authorities and the heads of the health centres are training the end users, which includes nurses, midwifes and assistant technical staff. The aim is to introduce them to the tool, which covers integrated management of childhood illnesses for children 2 months to 5 years old. The first release of the tool is planned for the end of the training and we are very curious to learn more about the end users' experiences.

"The SysRef project makes an important contribution to improving refugee health in an exceptionally difficult and fragile context. We are looking forward to exploring further possibilities of a replicating the digital solution in similar contexts – continuing to contribute to better diagnosis and treatment for those who need it most."
Barbara Matthys, Swiss TPH
Photo credits: UNHCR; T. Schmitz Chredron, Swiss TPH; P. Delcroix, Swiss TPH