Smartphone-Based Tool Improves Care of Children in Tanzania
Diagnosis and care of children under five with acute infections years remains a challenge in many parts of the world, resulting in high mortality and overprescription of antimicrobials. To improve care for children, Swiss TPH developed a smartphone-based point-of-care tool (e-POCT). A clinical trial now showed that the tool may improve clinical outcomes and increase the rational use of antibiotics and antimalarials.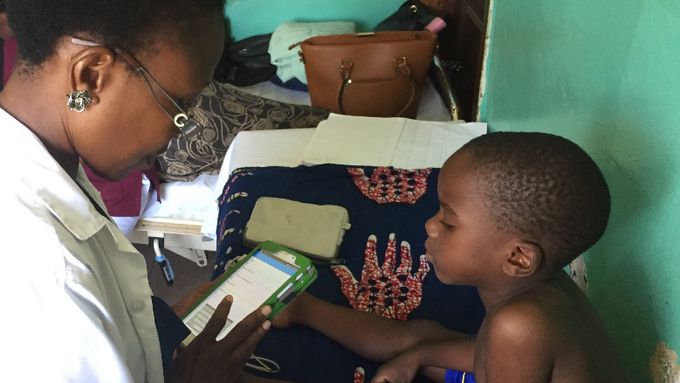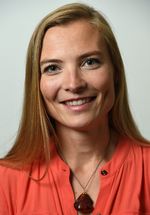 Links
Management of Fevers at Swiss TPH
Innovative Clinical Decision Support Tool
The management of childhood infections is often inadequate in resource-limited settings resulting in high mortality and irrational use of antimicrobials. Current disease management tools rely solely on clinical signs but do not include point-of-care tests such as blood tests to detect infections.
To improve diagnosis and care of sick children, Swiss TPH developed a smartphone-based interactive decision support tool (e-POCT). E-POCT guides health workers through the entire consultation and recommends treatment based both on clinical signs as well as point-of-care test results. Apart from the malaria rapid diagnostic test, the e-POCT includes tests for anemia, low oxygen, bacterial infections, and low blood glucose. The project is funded by the Swiss Programme for Research on Global Issues for Development (r4d programme).
Clinical Trial with Promising Results
Results of a clinical trial in Tanzania now showed improved health outcomes and a reduction in antibiotic prescriptions. The trial which was conducted by Swiss TPH in collaboration with the Ifakara Health Institute (IHI) and the Dar es Salaam City Council, compared the clinical outcomes of 1,586 children under 5 years of age with acute infections treated using e-POCT with that of 1,583 children treated using the current reference smartphone algorithm. Children treated with e-POCT had a better health outcome compared to the reference algorithm, while antibiotic prescription was reduced by two thirds.
"Only about one out of ten febrile children presenting to primary care in Tanzania require an antibiotic treatment" said Kristina Keitel, Swiss TPH. "With e-POCT we can better target those children truly in need for antibiotic treatment." The results of the clinical trial were published on 23 October 2017 in the peer-reviewed journal PLOS Medicine.
Antimicrobial Resistances on the Rise
Drug resistances are on the rise worldwide. Every year, around 700,000 people die due to antimicrobial drug resistance to bacteria, viruses, fungi and parasites. Without counter measures, experts estimate that by 2050, the annual death toll could increase to 10 million. The misuse and overuse of antimicrobials in people and animals is accelerating this process.