Hot off the press! Our Annual Report 2018 is now available.
We are pleased to present to you the Swiss TPH Annual Report 2018. Learn more about how we are improving the health and well-being of people around the globe through research, education and services. Happy reading!
Download here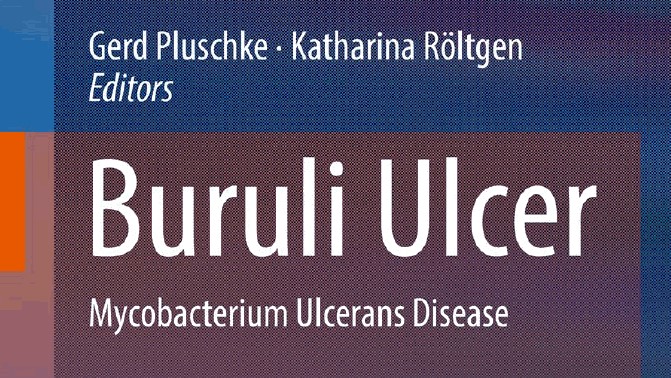 First Book Published on Buruli Ulcer
Buruli ulcer is a neglected tropical disease resulting in debilitating skin lesions, disabilities and stigmatisation. A new book has been published entitled: Buruli Ulcer: Mycobacterium Ulcerans Disease. This is the first open access book of its kind which has been made available online for everyone, worldwide by Swiss TPH and Medicor Foundation.
Download the book here
Young People's Right to Health: Mind the Gap? Close the Gap!
Swiss TPH and partners are hosting a panel discussion at the Women Deliver Conference happening now. The event aims to highlight best practices and challenges on how to reach the most vulnerable and marginalised young people through discussions with researchers, policy makers, young people and more.
Learn more
Human Resources for Health
On 8 May, medical professionals, vocational training specialists and others came together for the Swiss TPH Spring Symposium on "Human Resources for Health" to share their experiences and exchange ideas on the future of the health workforce. Click the link to view the presentations and get some impressions from the day.
Read more
MBA in International Health Management
Do you want to become a part of a new generation of leaders in global health?
Swiss TPH's part-time MBA in International Health Management trains future leaders and managers who want to work in multicultural and transdisciplinary settings.
Learn more about the MBA
World Malaria Day 2019
On World Malaria Day Swiss TPH looks back at two decades of Swiss leadership for new malaria medicines.
Read more
Introducing Swiss TPH - Excellence in Global Health
Over 800 people from more than 70 nations work at Swiss TPH focusing on infectious and non-communicable diseases, environment, society and health as well as health systems and interventions. They all share the mission to improve population health globally.
13.06.2019
In Moldova, over half of the population suffers from non-communicable diseases (NCDs). The Government of the Republic of Moldova and the Swiss Agency for Development and... More...
04.06.2019
A new report highlights an alarming range of health risks in Europe due to climate change and the benefits of a rapid phase out of fossil fuels. The report entitled "The imperative... More...