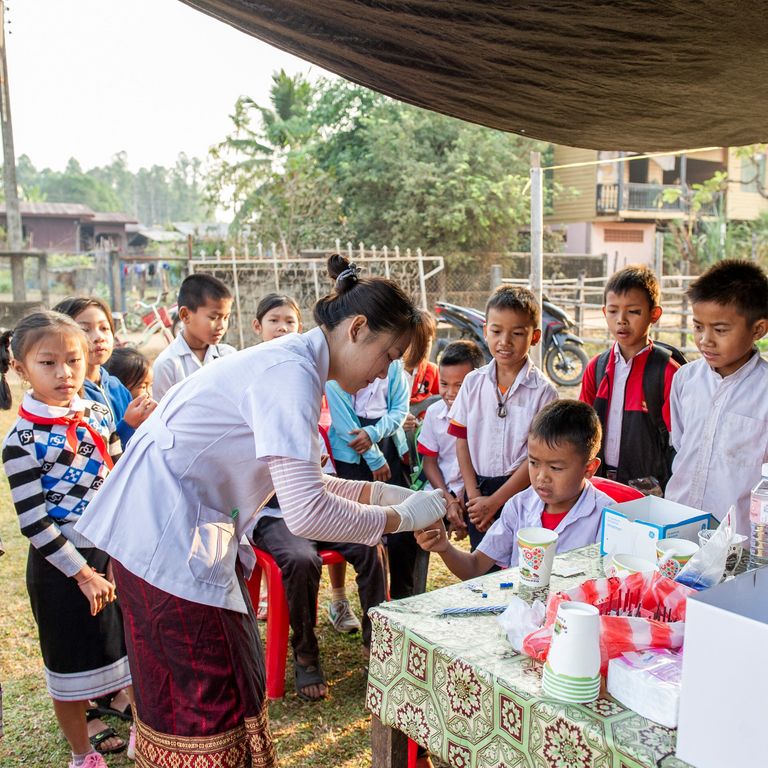 Making the world a healthier place
We discover novel diagnostics, drugs and vaccines and develop new approaches and tools.
We integrate new treatments and approaches into policy and health systems.
We offer local and international training programmes and courses at graduate and postgraduate levels.

8 February 2023: Symposium on Clinical Decision Support Systems
Digital clinical decision support systems are increasingly used in low- and middle-income countries to support clinical personnel in the diagnosis and care of patients to increase the quality of care. Join our hybrid symposium to discuss the CDSS landscape and stakeholdes, share software and user experience, and discuss how to maximize impact and sustainability.
Register now

Field Malaria Course in Tanzania
The four-week postgraduate course aims to build capacity by reinforcing knowledge and expertise of persons involved in the care of patients, in control programmes or in research activities in the field of malaria and to improve skills in time management, presenting and writing research proposals. The course is targeted to applicants from African countries affected by malaria and will take place in Bagamoyo and Zanzibar from 1 to 26 May 2023.
Apply now until 28 February 2023

The Tuberculosis Pandemic – A Call to Action
Tuberculosis (TB) remains one of the world's deadliest diseases. Despite being a preventable and curable disease, 1.5 million people die from TB each year. To re-awake public awareness, spark the global response and drive policy change, Swiss TPH is organising a symposium from 21 to 22 March 2023 dedicated to TB research.
Register now
Improving Health Worldwide
We are dedicated to improving the health and well-being of people - locally, nationally and internationally - through excellence in research, education and services.