Integrated Care Conference in Kosovo
15.02.2017 by Sabina Beatrice-Matter
The Swiss TPH today held a conference on "Moving Towards Integrated Care" in Pristina, Kosovo. The conference was organized in the frame of the Accessible Quality Healthcare (AQH) project that aims at improving performance of the primary healthcare system across 12 municipalities in Kosovo.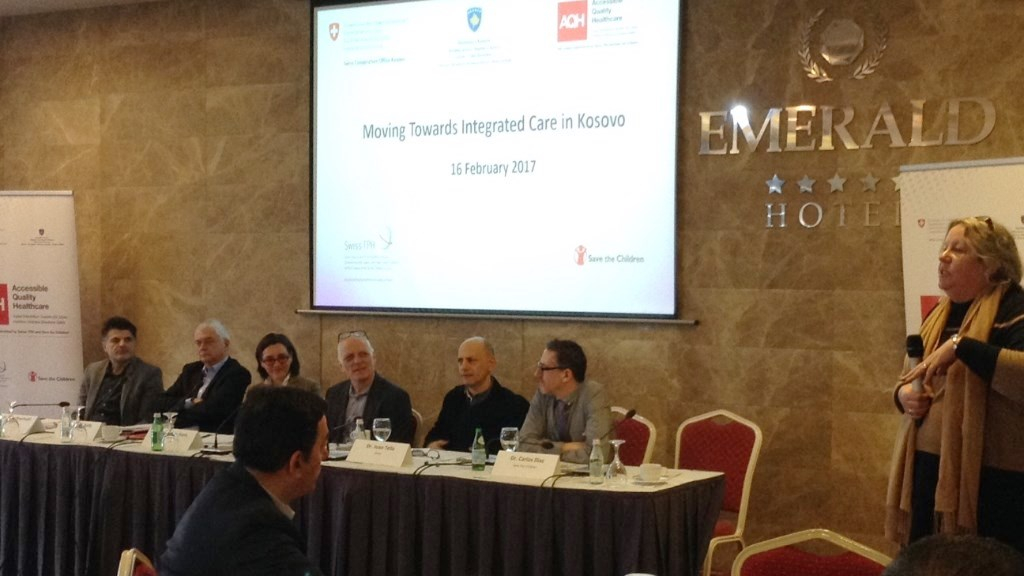 The conference, chaired by Manfred Zahorka, Head of the Sexual and Reproductive Health Unit at Swiss TPH, discussed the concepts of integrated and people-centred care with national and local stakeholders including Municipal authorities and Primary Health Care institutions in Kosovo.
Key speakers included Juan Eduardo Tello, Head of WHO European Centre for Primary Health Care, as well as representatives from the International Foundation for Integrated Care (IFIC), and from the Scottish National Health Services. The conference was followed by a technical workshop where international experts facilitated a discussion with Kosovar partners on the design of a locally appropriate model of integrated care at primary health care level.
The AQH project is being implemented since 2015 by the Swiss Centre for International Health at Swiss TPH and is funded by the Swiss Agency for Development and Cooperation.