Long-term Partnership in Tanzania Improves Access to Healthcare
24.10.2023
The Health Promotion and System Strengthening (HPSS) project, funded by SDC and implemented by Swiss TPH, supported the Government of Tanzania in addressing major challenges of the health system. Over the past 12 years, the project improved access, quality, and affordability of healthcare with innovative solutions, like the "improved Community Health Fund" (iCHF), which provides affordable health insurance for low-income populations. HPSS substantially strengthened the pharmaceutical sector, health technology management, and health promotion, recognising the importance of community involvement for lasting improvements.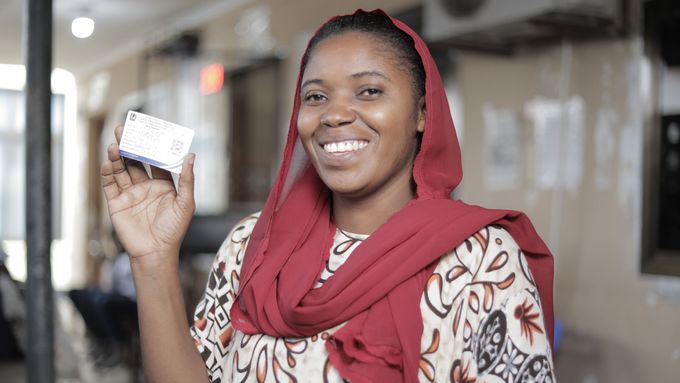 HPSS began as a pilot project in the Dodoma region in 2011 and ultimately expanded its reach to all 26 regions of mainland Tanzania, integrating innovative solutions into the national health system. The goal was to comprehensively address health system challenges at various levels simultaneously, creating sustainable improvements in Tanzania's healthcare landscape. "HPSS implemented innovations at crucial junctures within the health system, benefiting the entire nation," said Ally-Kebby Abdallah, HPSS project manager in Tanzania. It aimed at enhancing the health and well-being of the population, including people living in rural areas and those with low-income jobs in cities.
The HPSS pro­ject has taken a health system strength­ening approach, emphasising the need to re­spond to the dynamic and ever-changing health system landscape within the policy context, with a focus on health system resilience and adaptability.
After 12 successful years, the project is now coming to an end. It has achieved significant results in the areas of health financing, medicine supply management, health technology management, health promotion and digitalisation.
"As the HPSS project draws to a close, it leaves behind a lasting legacy of innovative solutions and improved management of the health system, leading to better access, quality, and affordability of healthcare in Tanzania", said Manfred Störmer, HPSS project director at Swiss TPH.
New national health insurance for low-income populations
Nearly 44% of Tanzanians live below the international poverty line of 2.15 USD per day, forcing families to choose between paying for healthcare and other essential needs. The HPSS project collaborated with the Tanzanian government to modernise the "Community Health Fund" and transform it into an affordable, comprehensive health insurance known as the "improved Community Health Fund" (iCHF). It was specifically designed for low-income populations, such as farmers, food vendors and artisans.
By April 2023, the iCHF was implemented in all 26 regions and 185 districts and municipalities of mainland Tanzania, providing access to over 8,000 health facilities, ranging from dispensaries and health centres to district and regional hospitals. Since 2018, more than four million Tanzanians have enrolled, which translates to 7.6% of the total population.
Increased availability of health commodities
HPSS identified critical issues with Tanzania's pharmaceutical system, including frequent stock-outs of essential medicines and inadequate supply chain management. The Jazia Prime Vendor System (Jazia PVS), implemented by HPSS, enables health facilities to acquire health commodities from private suppliers known as regional "prime vendors", thereby addressing the supply challenges and complementing the Medical Stores Department (MSD). The quantities which the MSD is unable to supply, will now be filled in by the Jazia PVS, thus harnessing private sector engagement and increasing transparency and accountability. This transformative supply chain model was rolled-out in all 26 regions and substantially increased health commodity availability from 53% to 92%, bridging the gap between MSD supplies and health facilities demand.
"The HPSS project took a comprehensive approach, focusing on building a strong foundation across all facets of the pharmaceutical system. Besides supply chain, well-trained and motivated healthcare staff, effective tools and standard operating procedures, standard treatment guidelines with a focus on antibiotics and transparent governance were vital components," said Karin Wiedenmayer, HPSS medicines management expert.
Advancing health technology management in Tanzania
Tanzania had significant issues with health technology management caused by inefficient infrastructure and equipment management, coupled with a shortage of trained staff. This led to deteriorating infrastructure and frequent equipment malfunctions, putting patients at risk. HPSS built technical capacity by introducing an accredited training programme for medical technicians, building 5 district and 4 regional workshops to maintain and repair equipment, and establishing a national calibration centre. The development of a digital tool (MEIMIS) for managing medical devices, spare parts and consumables supports the government in effective management of health technologies and in saving costs through streamlining the purchasing of equipment
Digital innovations
To support the government's aim of using digital solutions for managing their health system, HPSS helped set up multiple digital solutions. The design and development of the Insurance Management Information System (IMIS), for example, was a major part of the HPSS project for health financing. Initially developed by Swiss TPH for Tanzania, it has become available as open source software embedded in an international initiative.
Empowered communities
The project empowered communities to actively engage in health promotion, recognizing that community involvement is crucial for long-term improvements. School health screenings were developed with the communities linking schools with health services for early detection of children's health problems. 90,000 school children underwent oral, eye, ear, worm and parasite examination, and 2,500 pupils were referred to specialist services. More than 67,000 new public and domestic latrines were built. This did not only have a positive impact on public health but also on local economic development as local artisans were engaged to construct these latrines.
Training and capacity building
HPSS introduced new training courses to bridge skills gaps among medical dispensers, health technicians, and health promotion specialists, which are now part of the national educational system as accredited and certified courses. During the 12 years of the project's life about 133,000 participants were reached with courses and trainings.
"The HPSS project has proven to be a most valuable component of our partnership with the Tanzanian government to reform the health sector and increase access to quality of health services for rural populations, leaving no one behind," said Didier Chassot, Ambassador of Switzerland to Tanzania.
The HPSS project received funding from the Government of Switzerland through the Swiss Agency for Development and Cooperation and was implemented by Swiss TPH in collaboration with the Ministry of Health and the President's Office for Regional Administration and Local Government.
Contact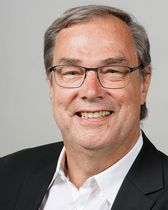 MA Public Policy and Management
Subscribe to our newsletter and get all the latest research news, project updates, course and event listings from Swiss TPH.