Matthias Schmid-Huberty New Administrative Director at Swiss TPH
04.01.2018
Matthias Schmid-Huberty is the new Administrative Director at the Swiss Tropical and Public Health Institute (Swiss TPH). On January 1, 2018, he succeeded Stefan Mörgeli who had led the administrative department successfully over the past nine years. Schmid-Huberty has many years of experience in the management, administration and consulting of international non-profit organizations and was based in Africa, Asia and the Caucasus.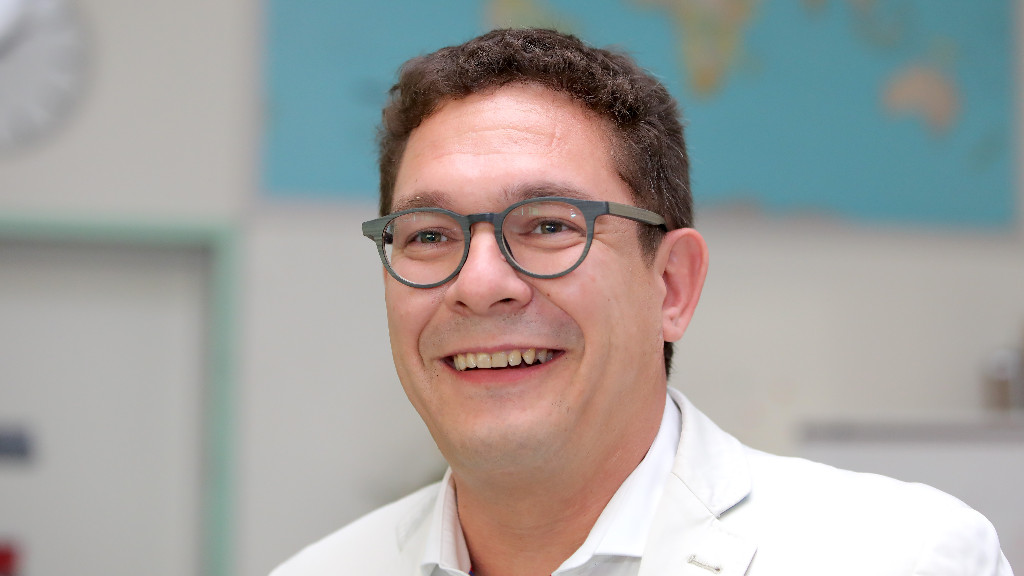 Matthias Schmid-Huberty went through a 6-month, multi-stage, competitive selection process. The Board of Governors (Kuratorium) of Swiss TPH unanimously elected him as the successor of Stefan Mörgeli in July 2017. In his function as the new Administrative Director, Schmid-Huberty will be taking seat in the Directorate of Swiss TPH (Institutsleitungskonferenz). He is responsible for the Department of Administration with the five units Finance/Controlling, Human Resources, IT, Project & Grant Service, and Infrastructure.
"It is a great honor for me to take on this role at Swiss TPH," said Schmid-Huberty. "The institute with strong roots in Basel has a unique approach to improving the health of people around the globe, from innovation in research and validation in the field to application with project partners on-site."
Complex operations with the ICRC
Schmid-Huberty is a trained business economist and holds an Executive M.B.L.-HSG in European and International Business Law from the University of St Gallen. From 2004 to 2012, he led the administration of the International Committee of the Red Cross (ICRC) in various countries, managing complex operations in South Sudan, North Korea, China, Liberia, Sudan and Georgia. For the past five years, he has been advising non-profit organizations in the areas of management, governance, compliance, anti-corruption and fraud prevention with his own company. Schmid-Huberty lives with his family in Basel.
"Swiss TPH is a very dynamic organization with incredibly committed employees," said Schmid-Huberty after a short handover period with his predecessor. "You immediately feel how everyone works together toward achieving impact for better health. I look forward to intensive collaboration and to jointly addressing upcoming challenges."
Stefan Mörgeli remains project leader of new Swiss TPH building
His predecessor Stefan Mörgeli, who retired at the end of 2017, had led the Swiss TPH administration since 2008 with great dedication and skill. Mörgeli will continue to be the project leader of the new Swiss TPH building 'Belo Horizonte' after his retirement. In October 2021, the institute moves to Allschwil near Basel.
"On behalf of Swiss TPH, I would like to thank Stefan Mörgeli wholeheartedly for his many years of far-seeing and persistent commitment to our institute," said Jürg Utzinger, Director of Swiss TPH. "Through his dedication, leadership and strategic thinking, Swiss TPH could always count on impeccable administration also through a sustained period of rapid growth."