Mental Health Distress Increased for Zambian Mothers During the COVID-19 Pandemic
06.02.2023
A study by Swiss TPH and partners found that the COVID-19 pandemic has led to an increase in mental health concerns among mothers in Zambia. The study highlights the need for public health interventions for vulnerable groups in low-resource settings. The findings were recently published in the peer-reviewed journal PLOS One.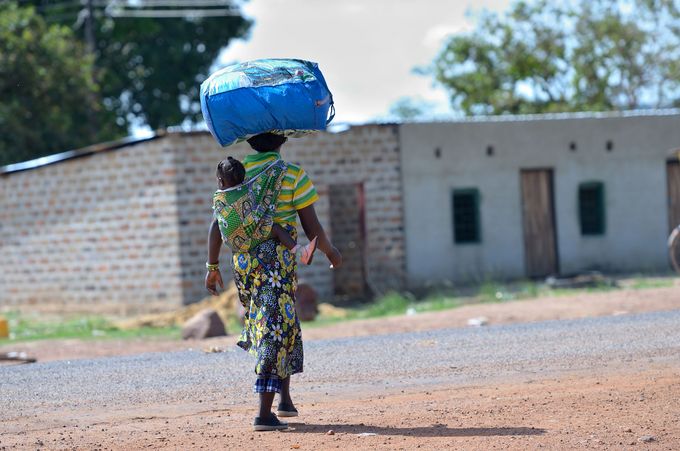 Many studies have shown that measures taken by governments around the world to reduce the spread of Sars-CoV-2 resulted in increased mental health burden, typically affecting women more than men. Little is known, however, about the mental health impact of the pandemic on vulnerable groups in low- and middle-income countries (LMICs).
Swiss TPH and partners recently published a study in the peer-reviewed journal PLOS One to shed light on the impact of COVID-19 on mental health of mothers in LMICs. The study, which analyzed data from 1105 mothers of children under 5 years of age in three regions in Zambia, found that the prevalence of mental health distress increased during the pandemic.
High mental health distress even before the pandemic
Before the pandemic, 22.5% of women were in distress. After two infection waves in October-November 2021, this share increased to 26.1%. "The baseline results are very concerning: 1 in 5 mothers in Zambia are affected by anxiety, depression or symptoms related to trauma exposure." said Irene Falgas Bague, clinical psychiatrist and researcher at Swiss TPH and first author of the study. "This is much higher compared to rates we see in similar population groups in European countries." The increase during the COVID-19 pandemic, on the other hand, is comparable to European countries where, on average, mental health distress among women increased from 10% to 15% according to several studies.
Younger mothers more at risk
In the Zambian study, young mothers under 30, with limited education and fewer children, were found to be at the highest risk of mental health deterioration during the pandemic. "One explanation for this could be that older, more experienced mothers might have been more resilient to the additional burden the pandemic caused," said Falgas Bague. "However, we would need to conduct qualitative research to better understand these results. Also it would be important to have more data on other population groups in LMICs, including men."
"This study, which is one of the first to look at the mental health trajectory in LMICs during the COVID-19 pandemic, highlights the urgent need for public health interventions to focus on the mental health of mothers in low-resource settings, especially those with limited educational attainment," said Günther Fink, Head of the Household Economics and Health Systems Research unit at Swiss TPH and co-author of the study. "With our Zambian partners, we are currently testing a psycho-social intervention to treat anxiety, depression and post-traumatic stress disorder in mothers with young children."
About the study
The study was conducted in the frame of the SUpErCDZ project (Evaluation of Scaling Up Early Childhood Development in Zambia).
Falgas-Bague, I, Thembo T, Kaiser J L, Hamer D H, Scott N A, Ngoma T, Paul R, Juntunen A, Rockers P C, Fink G. Trends ind maternal health during COVID-19 pandemic - evidence from Zambia. PLOS One 2023. https://doi.org/10.1371/journal.pone.0281091
The study was a research collaboration with the the Boston University School of Public Health and the University of Zambia.
Contact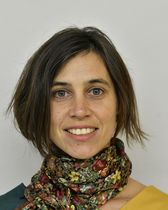 Subscribe to our newsletter and get all the latest research news, project updates, course and event listings from Swiss TPH.