Two Decades of Swiss Leadership for New Malaria Medicines
24.04.2019
On World Malaria Day 2019, Swiss organizations look back on a long history of successful public-private collaboration for new malaria medicines. Switzerland's leading role in the fight against malaria was strengthened with the establishment of the first product development partnership 20 years ago. Swiss collaborations have brought forward 11 new approved anti-malarial medicines and helped to save more than 1.9 million lives globally. On 24 April, Swiss authorities, the Swiss Malaria Group, global health organizations and the diplomatic community meet in Geneva to celebrate two decades of successful Swiss collaborations and to discuss the way forward in malaria elimination.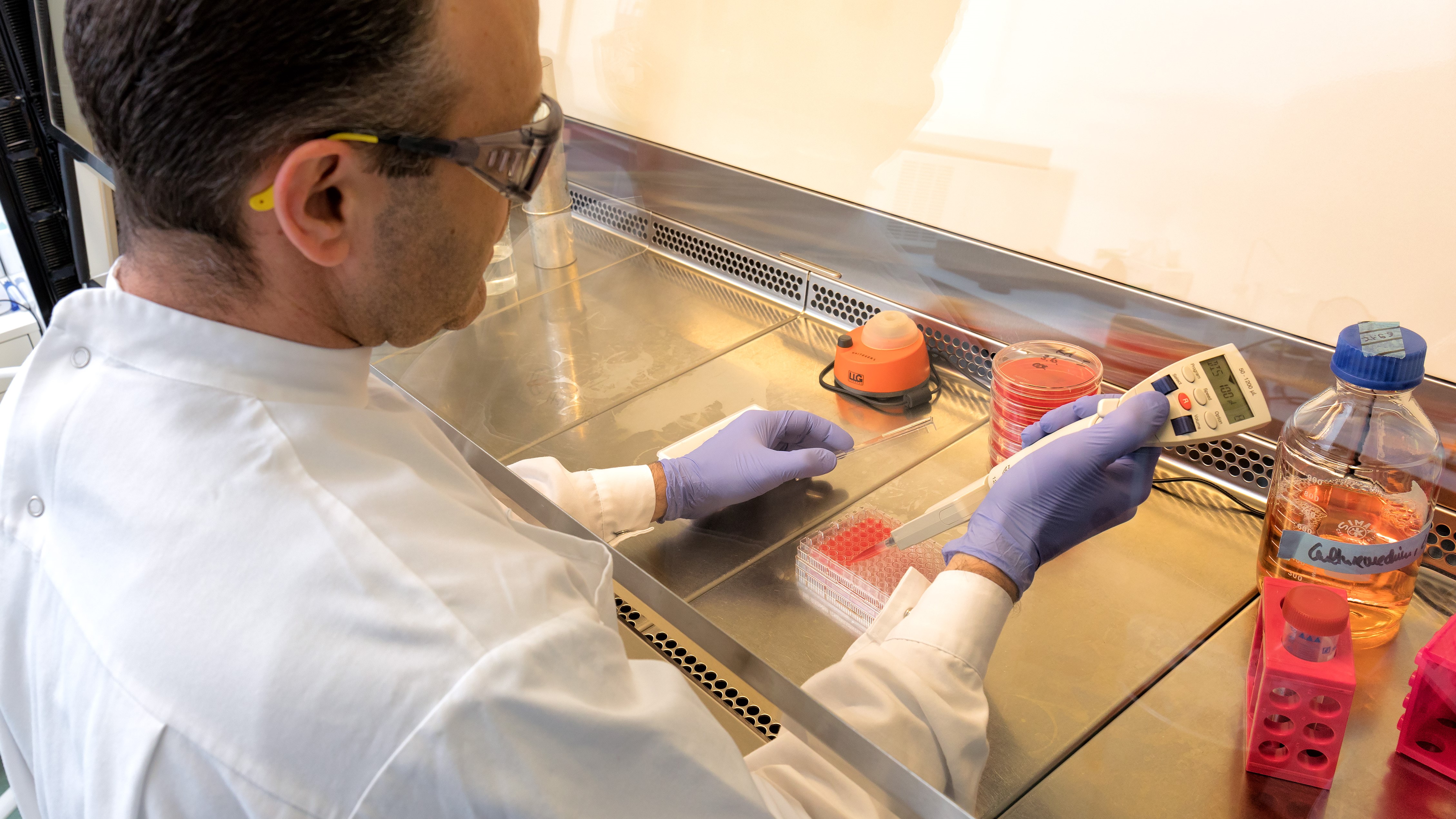 A long history of Swiss leadership in antimalarial research
Switzerland has a long history of leadership and engagement in the fight against malaria. High-level malaria research has been carried out for over 70 years at Swiss TPH and later other Swiss universities and pharmaceutical companies. Today, thanks to Swiss contributions, 11 new antimalarials, brought forward by Medicines for Malaria Venture (MMV) and partners, have been pre-qualified by the World Health Organization (WHO) or approved by stringent regulatory authorities. MMV was the first product development partnership (PDP) and revolutionized the development of drugs and other products for diseases of poverty.
"The collaboration between the private pharmaceutical industry and the academic sector has shown how much more efficiently we can develop drugs and make them accessible to people," said Marcel Tanner, Director emeritus of Swiss TPH and President of the Swiss Academy of Sciences. "A lot of innovations have come from Switzerland – in particular the region of Basel – saving thousands of lives globally."
Four driving factors account for Switzerland's leadership role, according to a recently published article in the peer-reviewed Malaria Journal:
A history of scientific excellence and ability to attract new researchers.
A long-standing commitment to promoting health as a basic human right.
A highly innovative pharmaceutical industry willing to invest in the 'diseases of poverty'.
Hosting of international organizations that pursue the fight against malaria as well as not-for-profit public-private partnerships that have the expertise to align efforts in this area.
Twenty years of innovative collaborations
Twenty years ago, the development of much needed new tools to prevent, diagnose and treat malaria seemed nearly impossible because the investment was not seen as commercially viable by most pharmaceutical companies. To help address this problem, MMV and other PDPs were founded with support from the Swiss Agency for Development and Cooperation (SDC) and other donors.
"SDC works towards reducing the burden of disease among poor people. Since 1999, SDC has been contributing to the fight against malaria by supporting public-private partnerships that harness Swiss excellence in pharmaceutical research and drive innovative R&D of new medicines, as well as vector control and diagnostic tools," said Tatjana von Steiger, Deputy Assistant Director General, Global Cooperation, SDC.
As the first PDP, MMV has pooled together the efforts of the public and private sectors to discover, develop and deliver new antimalarials for vulnerable populations. Since its establishment, MMV has catalysed the development of the largest pipeline of antimalarials in history, including entirely new classes of compounds, discovered often in cooperation with Swiss partners.
One major success story is the joint development, by MMV and Novartis, of the first ever high-quality child-friendly antimalarial, Coartem® Dispersible (artemether-lumefantrine) launched 10 years ago. Since then, more than 370 million treatments have been delivered without profit by Novartis.
"Today we have a rich pipeline of antimalarials, thanks to our R&D partners. We also have many partners working to improve access to new medicines. This would not have been possible without the support of the Swiss Government and Swiss research and development partners," said Dr David Reddy, the CEO of MMV. "We also welcome Switzerland's leadership in supporting other PDPs as they spearhead the development of much-needed prevention and diagnostic tools, thereby ensuring that the fight against malaria remains comprehensive and impactful."

Celebrating achievements and outlook to future Swiss engagement
In commemoration of World Malaria Day 2019, SDC and the Swiss Malaria Group (a network of Swiss academia, industry, federal and non-governmental organisations) will host an event to celebrate decades of successful Swiss collaborations to develop and scale up access to new tools to end malaria.
Marina Carobbio Guscetti, President of the National Council of the Swiss Federal Assembly, will address the audience together with other speakers. "Today a child dies every two minutes because of malaria," said Ms Carobbio Guscetti. "Switzerland must continue to build on its excellence in innovation and research, and increase its efforts to scale up access to medicines while collaborating globally, until all children are safe from this deadly disease."

Paving the way for a future without malaria
There have been huge strides in the fight against malaria in the last two decades. However, the World Malaria Report 2018 indicates the reduction of malaria cases stalled between 2015 and 2017, and the estimated number of malaria deaths in 2017, at 435 000, remained unchanged over the previous year.
"The global objective of ending malaria by 2030 is under threat. The international community must address many challenges including ensuring the availability and accessibility of effective treatments," said Christian Lengeler, President of the Swiss Malaria Group and Head of Unit at Swiss TPH. "Swiss engagement continues to be critical. Switzerland has a legacy of innovation in the fight against malaria and we cannot hold back now, we must increase our efforts."