Universal Health Coverage Conference in the Philippines
23.03.2017 by Sabina Beatrice
Kaspar Wyss, Swiss TPH, spoke at a conference in Manila that aimed to share experiences of Switzerland and the Philippines around 'Universal Health Coverage and Access to Quality Healthcare.' The conference was organized on 20 March by the Embassy of Switzerland in Manila, the Asian Development Bank, Novartis Philippines, Roche Philippines and the Zuellig Family Foundation.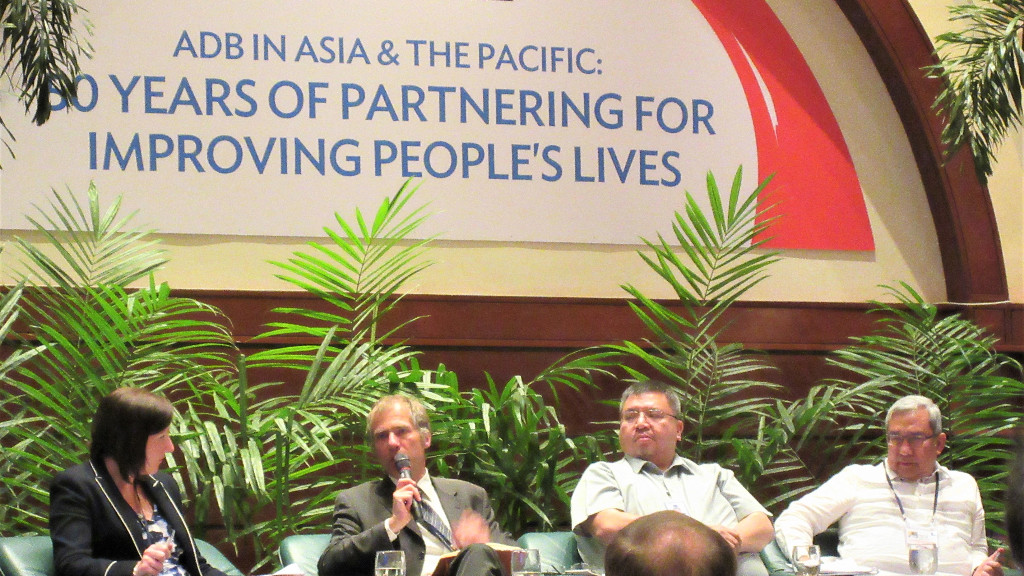 Given the strong political commitment of the Philippines to reduce out of pocket expenditures for health and to move towards universal health coverage, the conference aimed to discuss issues such as organisational arrangements in the health system, decentralisation, equity as well as the role of the private sector. Kaspar Wyss, who heads the Swiss Centre for International Health, presented on the Swiss health care system and its relevance to the Philippines. "Strong political commitment toward good health for the whole population is key to work toward universal health coverage," said Kaspar Wyss.
Other speakers included Lilibeth David (Philippines Department of Health), Eduardo Banzon (Asian Development Bank), Ernesto Garilao (Zuellig Family Foundation), Juergen Brokatzky-Geiger (Novartis) and Louise Abbott, (Roche). The speakers discussed approaches to strengthen health governance in the Philippines and the role of innovation and research for improving health systems performance.
Together with over 200 participants, the panel explored ways on how governments can engage and cooperate with the private sector and on how to ensure sustainability of public-private health care initiatives. Speakers concluded that mutual learning between Switzerland and Philippines would be beneficial to improve health system's performance in both countries.