PANGenS - Pan-Africa Network for Genomic Surveillance of Poverty Related Diseases and Emerging Pathogens
Project Abstract
The main objective of the PANGenS project is to use genomic epidemiology of tuberculosis, malaria and emerging and re-emerging pathogens in Africa to better understand disease etiology, dynamics of disease transmission and evolution of drug-resistant pathogens. The study also aims to strengthen Africa's capacity in bioinformatics, genomics, genomic data management and biobanking, and to promote data sharing. Our goal is to improve the health of Africans through innovations in disease surveillance, equip the next generation of African scientists with cutting-edge skills, and strengthen South-South research collaborations.
The project hypothesizes that improved genomic epidemiology capacity will enhance disease surveillance, biobanking and data management will aid infectious disease monitoring, and genomic surveillance will detect drug-resistant TB and malaria parasites. To achieve this, PANGenS will develop genomic epidemiology capacity across Africa by establishing a collaborative framework that brings together all the expertise to provide training and implementation in all relevant components, from wet lab to bioinformatics, and to establish proof-of-concept studies for TB and malaria in selected partner countries.
The project is led by the Noguchi Memorial Institute for Medical Research at the University of Ghana, in collaboration with Research Center Borstel (FZB), Swiss TPH and other international partners.
Contact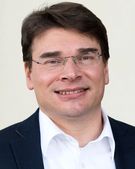 Collaborating Institutions