Health in the 2030 Agenda for Sustainable Development
23 November 2018 - Parterre Rialto, Basel, Switzerland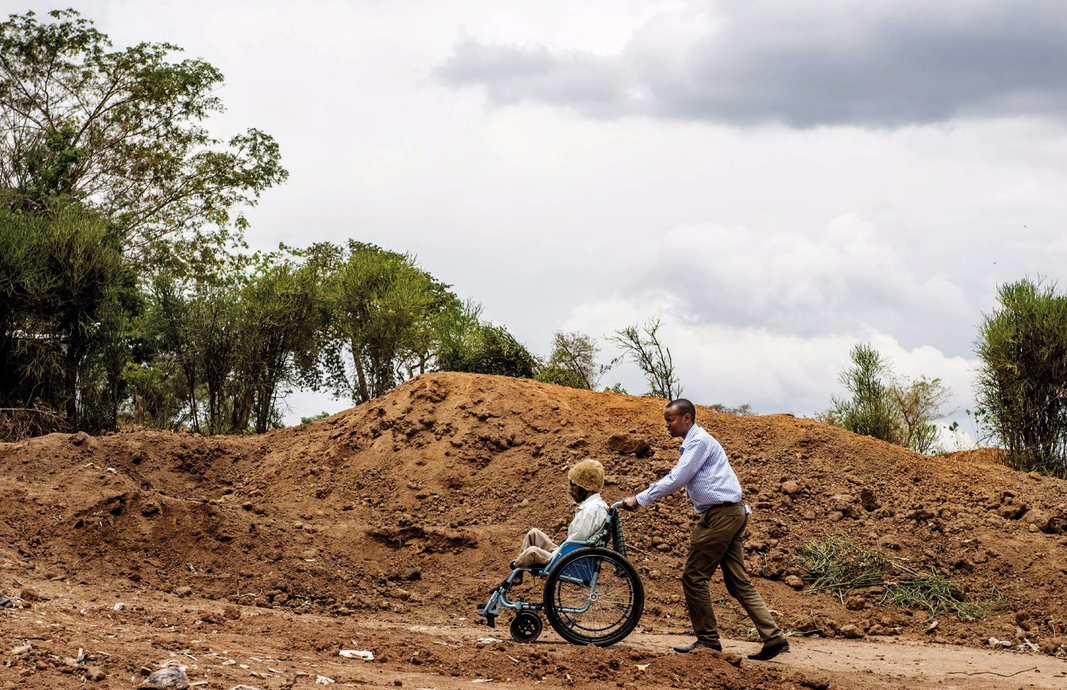 World leaders are called upon to transform the world by 2030 through a rigorous pursuit of the United Nation's Sustainable Development Goals (SDGs), a universal call to action to end poverty, protect our planet and ensure that all people enjoy peace and prosperity. SDG 3 is the only one containing a broad health-related goal, namely, "Good health and well-being for people".
The Swiss Tropical and Public Health Institute and the Swiss Network for International Studies invite ecologists, epidemiologists, public health specialists, members of international and non-governmental organizations, civil society and more to review and discuss progress in sustainable development with an emphasis on health in the SDG era.
Experts from Basel, Bern, Geneva, Zurich and abroad will come together in Basel to discuss and debate how to shape, implement and accelerate transformational actions to reach the 2030 Agenda.
{"locations":{"0":{"title":"Parterre Rialto, Birsigstrasse 45, 4054 Basel","description":"<p><\/p>","latitude":"47.5501284","longitude":"7.5813291","projects":{}}}}
Selected projects at this location:
Programme and Presentations
Registration and Welcome
09:00 Registration opens
09:30 Welcome, Jürg Utzinger, Swiss TPH, Basel and Bernhard Fuhrer, SNIS, Geneva
09:35 Greetings, Regierungsrat (City Councilman) Dr. Conradin Cramer, Department of Education, Basel
Session 1: The 2030 Agenda – Welcome Aboard!
Moderator: Melissa Penny, Swiss TPH, Basel
09:45 Health and the SDGs: Opportunities, Challenges and Research Frontiers, Melissa Leach, Institute of Development Studies, University of Sussex, Brighton, UK
10:15 Climate Change, Health and the SDGs, Diarmid Campbell-Lendrum, World Health Organization, Geneva
10:45 Coffee Break
Session 2: Measuring and Improving Health in the SDGs – Why and How?
Moderator: Helen Prytherch, Swiss TPH, Basel
11:15 Global Health Platform for Measuring Impact of Interventions, Penelope Vounatsou, Swiss TPH, Basel
11:45 Precision Global Health in the SDG Era, Antoine Flahault, Institute of Global Health, Geneva
12:15 Lunch
Session 3: From Framework to Action
Moderator: Melissa Leach, Institute of Development Studies, University of Sussex, UK
13:15 Speed Talks, various speakers (each talk: 6 min, followed by 2 min Q&A)
- UNLEASH Innovation Lab and the SDGs, Anne-Christine Heerdegen, Swiss TPH, Basel
- Networking the SDGs at the SNIS, Bernhard Fuhrer, SNIS, Geneva
- Swiss TPH and the SDGs, Séverine Erismann, Swiss TPH, Basel
- swisspeace and the SDGs, Anna Leissing, swisspeace, Bern
- Institute of Global Health and the SDGs, Nefti-Eboni Bempong, Institute of Global Health, Geneva
- Eawag and the SDGs, Rik Eggen, Eawag, Dübendorf
- The SDGs and MMV, Silvia Ferazzi, Medicines for Malaria Venture, Geneva
14:15 PESTROP Project in the Context of the SDGs (with SNIS documentary premier, "Pest'side"), Mirko Winkler and team, Swiss TPH, in partnership with Eawag and SNIS
15:00 Coffee break
Session 4: Health and SDGs across Borders
Moderator: Antoine Flahault, Institute of Global Health, Geneva
15:30 SDGs Framing the Global Challenges Research Fund, Helen Fletcher, Global Challenges Research Fund, London, UK
16:00 Chinese Strategy to Achieve the SDGs, Xiao-Nong Zhou, National Institute of Parasitic Diseases, Chinese Center for Disease Control and Prevention, Shanghai, China
16:30 Closing Words, Jürg Utzinger, Swiss TPH and Bernhard Fuhrer, SNIS, Geneva
16:45 End of Symposium and Farewell Apéro