A culture of partnerships and mutual trust is one of Swiss TPH's secrets of success. Personal and institutional relationships led to a network of partner instiutions all around the globe. Historically, the field laboratories and research institutions in Tanzania, Côte d'Ivoire and Chad played a particularly important role for Swiss TPH and continue to do so.
Swiss TPH is a public organisation, currently receiving 20% of its annual income from the cantons of Basel-Stadt and Basel-Landschaft, the Swiss Federal Government and the University of Basel. The remaining 80% are competitively obtained through funding agencies, foundations or clients.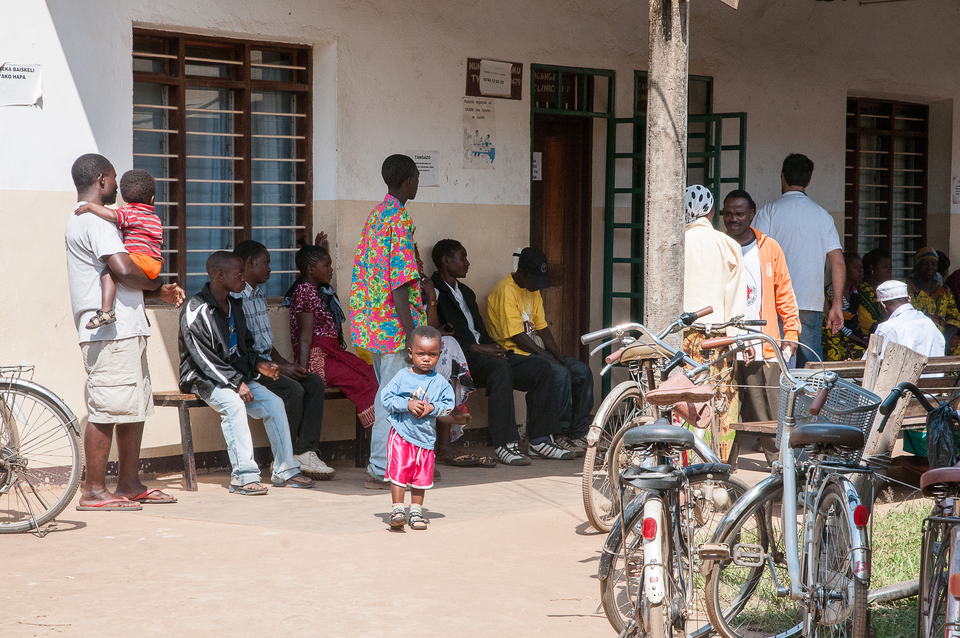 Ifakara Health Institute (IHI), Tanzania
In 1957, the former Swiss Tropical Institute founded the Ifakara Health Institute in Tanzania. Over time, it has developed into one of the most renowned research institutions in Africa. Its staff members develop new strategies to strengthen health systems and to fight poverty-related diseases such as malaria, tuberculosis and HIV/AIDS. A special focus is on chronic diseases, such as obesity, cardiovascular diseases and diabetes.
Fredros Okumu from IHI at TED Talks: a tour of the frontlines of mosquito research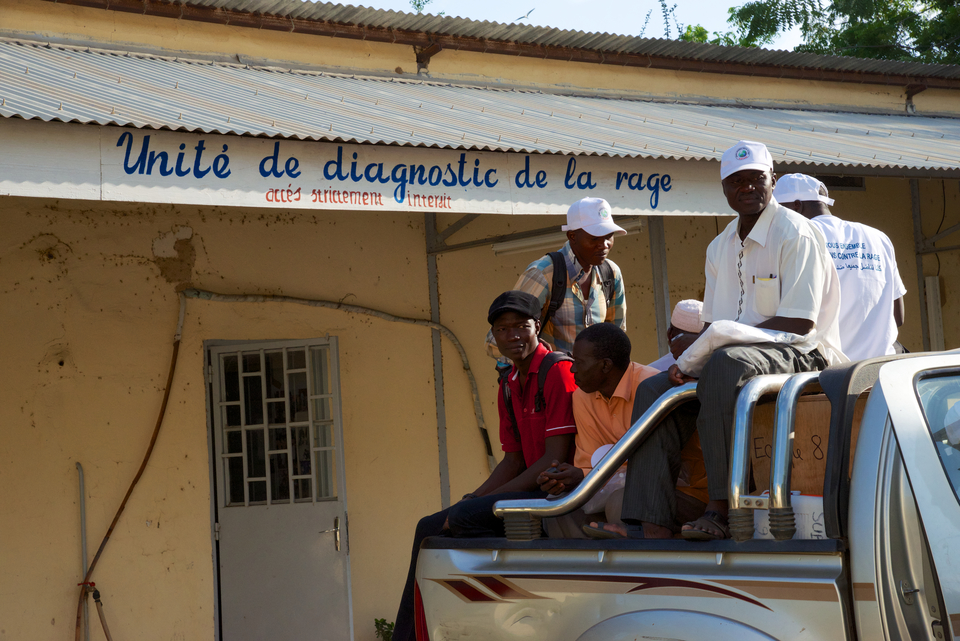 Centre de Support en Santé Internationale (CSSI), Chad
Already in the 1980s, Swiss TPH had been helping to improve the health of people living in Chad. Improving rural and urban health systems was of special concern. These efforts led to the establishment of the Centre de Support en Santé Internationale (CSSI) in N'Djamena. CSSI is devoted to the control of infectious diseases in urban and rural settings and to strengthening health systems.
Centre Suisse de Recherches Scientifiques (CSRS), Côte d'Ivoire
Founded in 1951 with support from the former Swiss Tropical Institute, CSRS has developed into a prime example of Swiss-African research partnership. Today, over 200 researchers and employees work for the centre. They conduct research on nutrition, biodiversity and health, among others, and implement numerous projects in Côte d'Ivoire and the greater sub-region. Swiss TPH acts as a "leading house" for CSRS as well as for IHI. Prof. Inza Koné is the new Director-General of the CSRS.
{"locations":{"0":{"title":"Ifakara Health Institute, Ifakara, Tanzania","description":"<p>Ifakara Health Institute<br \/>Off Mlabani Passage<br \/>P. O. Box 53<br \/>Ifakara<br \/>Tanzania<\/p>","latitude":"-8.146210","longitude":"36.682920","projects":{}},"1":{"title":"Chad, N'Djamena","description":"<p><p style=\"margin: 0px; padding: 0px; font-family: Verdana, Arial, sans-serif; font-size: 11px; line-height: 16px; background-repeat: no-repeat no-repeat;\" class=\"bodytext\">Swiss TPH<\/p><p style=\"margin: 0px; padding: 0px; font-family: Verdana, Arial, sans-serif; font-size: 11px; line-height: 16px; background-repeat: no-repeat no-repeat;\" class=\"bodytext\">Boulevard de SAO, Quartier Moursal, Station Sabarna<\/p><p style=\"margin: 0px; padding: 0px; font-family: Verdana, Arial, sans-serif; font-size: 11px; line-height: 16px; background-repeat: no-repeat no-repeat;\" class=\"bodytext\">N'Djamena<\/p><p style=\"margin: 0px; padding: 0px; font-family: Verdana, Arial, sans-serif; font-size: 11px; line-height: 16px; background-repeat: no-repeat no-repeat;\" class=\"bodytext\">Chad<\/p><\/p>","latitude":"12.101490","longitude":"15.072770","projects":{}},"2":{"title":"CSRS, Abidjan, C\u00f4te d'Ivoire","description":"<p><\/p>","latitude":"5.3305813","longitude":"-4.1302747","projects":{"0":{"uid":139,"title":"Co-occurrence of common chronic infections and common non-communicable diseasess in rural and urben C","detailUrl":"https:\/\/www.swisstph.ch\/en\/projects\/project-detail\/projectdetail-action\/detail\/projectdetail-controller\/Projects\/project\/co-occurrence-of-common-chronic-infections-and-common-non-communicable-diseasess-in-rural-and-urben\/"}}}}}
Selected projects at this location:
Funding Partners and Clients
The list shows Swiss TPH third-party funding partners making contributions of CHF 100,000 or more.
* = Less than CHF 100,000, but strategically important
Core Funding
Canton Basel-Landschaft, CH
Canton Basel-Stadt, CH
State Secretariat for Education, Research and Innovation (SERI), CH
University of Basel, CH


Research Funding
Botnar Research Centre for Child Health (BRCCH), CH *
EU research grants (i.e. ERC, Horizon 2020, etc.), EU
National Institute of Health (NIS), US *
Swiss National Science Foundation (SNSF), CH
University of Basel, CH
Foundations
Bill & Melinda Gates Foundation (BMGF), US
CDC Foundation, US
Clinton Health Access Initiative (CHAI), US
Cordaid, NL
Computer Simulation & Advanced Research Technologies, AU
Eckenstein-Geigy-Stiftung, CH
Fondation Botnar, CH
Fondation Pasteur Suisse, CH
Fondazione Adiuvare, CH
Forlen Stiftung, CH *
Freiwillige Akademische Gesellschaft (FAG), CH *
Medical Care Development International, US
Moritz Straus-Stiftung, CH
Novartis Foundation, CH
R. Geigy Foundation, CH
Stanley Thomas Johnson Foundation, CH
Unitaid, CH *
Public Clients Switzerland
Amt für Ausbildungsbeiträge Basel-Stadt, CH
Amt für Umwelt und Energie Basel-Stadt, CH
Federal Department of Defence, Civil Protection and Sport (DDPS), CH
Federal Office of the Environment (FOEN), CH *
Federal Office of Public Health (FOPH), CH
Kantonsspital Basel-Landschaft, CH
Swiss Agency for Development and Cooperation (SDC), CH
Swiss Federal Institute of Aquatic Science and Technology (EAWAG), CH
University Hospital Basel, CH
Gesundheitsförderung Schweiz, CH *
Public and Public-Private Clients International
Drugs for Neglected Diseases initiative (DNDi), CH
Deutsche Gesellschaft für Internationale Zusammenarbeit (GIZ), DE
European and Developing Countries Clinical Trials Partnership (EDCTP), NL
Foundation for Innovative New Diagnostics (FIND), CH
Gavi, the Vaccine Alliance, CH
Global Fund to Fight AIDS, Tuberculosis and Malaria, CH
International Committee of the Red Cross (ICRC), CH
ISGlobal, ES
Kreditanstalt für Wiederaufbau (KfW), DE
Medicines for Malaria Venture (MMV), CH
Sanaria, US
PATH, US
World Health Organization (WHO), CH
World Bank, US
Private Clients
Médecins Sans Frontières (MSF), CH
Conseil Santé, FR
International Development Research Centre, CA
Lygature, NL
Novartis Pharma AG, CH
Rotarians Against Malaria (RAM), AUS
Unisanté, CH
Vital Strategies, US
Academic Partners
Biozentrum University of Basel, CH
Center for International Health Support (CSSI), TD*
Centre Suisse de Recherches Scientifiques en Côte d'Ivoire (CSRS), CIV
École polytechnique fédérale de Lausanne (EPFL), CH *
Harvard T.H. Chan School of Public Health, US
Helmholtz Centre for Infection Research, DE
Ifakara Health Institute (IHI), TZA
Lao Tropical and Public Health Institute (Lao TPHI), LAO
Ludwig Maximilian University of Munich (LMU), DE
Swiss School of Public Health (SSPH+), CH
swissuniversities Development and Cooperation Network (SUDAC), CH
University of Applied Sciences and Arts Northwest Switzerland (FNHW), CH*
University of Basel, Nursing Science (INS), CH
University of Bern, CH
University of Heidelberg, DE
University of Luzern, CH
University of Nebraska, US
University of Oxford, UK
University of Utrecht, NL
University of Zurich, CH
Universidad Peruana Cayetano Heredia (UPCH), PE