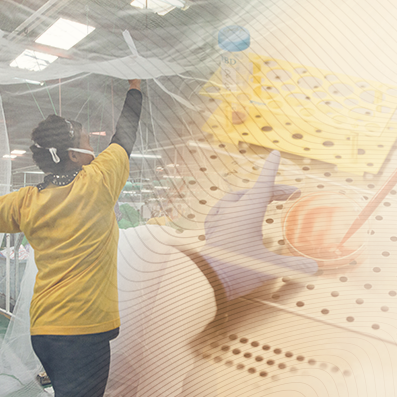 Diagnostics, Vector Control, Vaccines and New Drugs
Developing, validating and applying drugs, diagnostics, vaccines, vector control measures and computational tools for the improvement of global health.
Swiss TPH conducts product-oriented research and contributes to the entire value chain of related research and development (R&D) processes. It undertakes preclinical and clinical product development of drugs, diagnostics and vaccines for poverty-related infectious diseases. Swiss TPH has a record of accomplishment in designing, conducting and monitoring clinical trials for vaccine candidates, novel diagnostic tools and new or repurposed drugs against parasites, viral and bacterial pathogens and for establishing vector control measures. Swiss TPH promotes the clinical development and post-approval validation of newly developed vaccines, drugs, diagnostic tests and vector control tools.