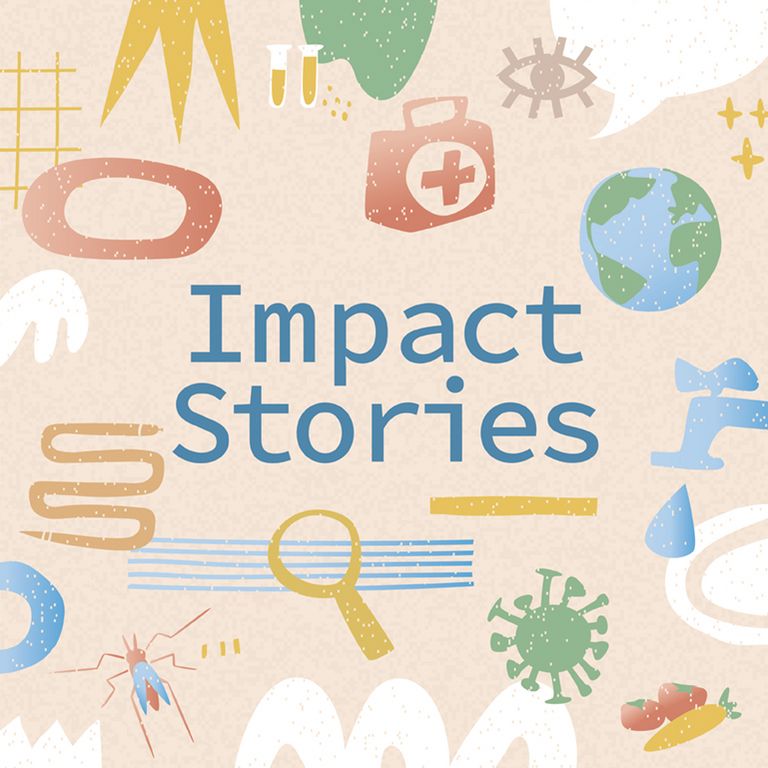 Women's History Month is the month in which societies take a moment to recognize and amplify women in all their diversity. March also serves as a reminder of the remaining gaps in gender inequality throughout the world. For us, at the Diversity & Inclusion network at Swiss TPH, this time has become much more, as it marks the inauguration of the network. Our very first event held during International Women's Day on 8 March 2019 was a panel celebrating women working at Swiss TPH, marking a point of no return for many of us. The panel triggered thoughts, discussions, and a wave of conversations that still continue today.
This year's International Women's Day theme, #ChoosetoChallenge, involved choosing to challenge the status quo every day, not necessarily with big decisions to change the world but with seemingly small everyday decisions that can lead to great impact. That's exactly how three Swiss TPH employees (Layla Hasler, Tamsin Lee and Carmen Sant) started this network over two years ago. In a cafe near Swiss TPH, the three of us decided to address similar conversations we were having on a one-on-one basis with colleagues - conversations about work-life balance, coping with rejection, career opportunities, and differing societal expectations - challenging the status quo. (Acknowledging that we are predominately white, privileged women).
"We aim to build a more inclusive, supportive and welcoming culture at Swiss TPH that empowers employees to integrate a diversity and inclusion perspective in every aspect of their work"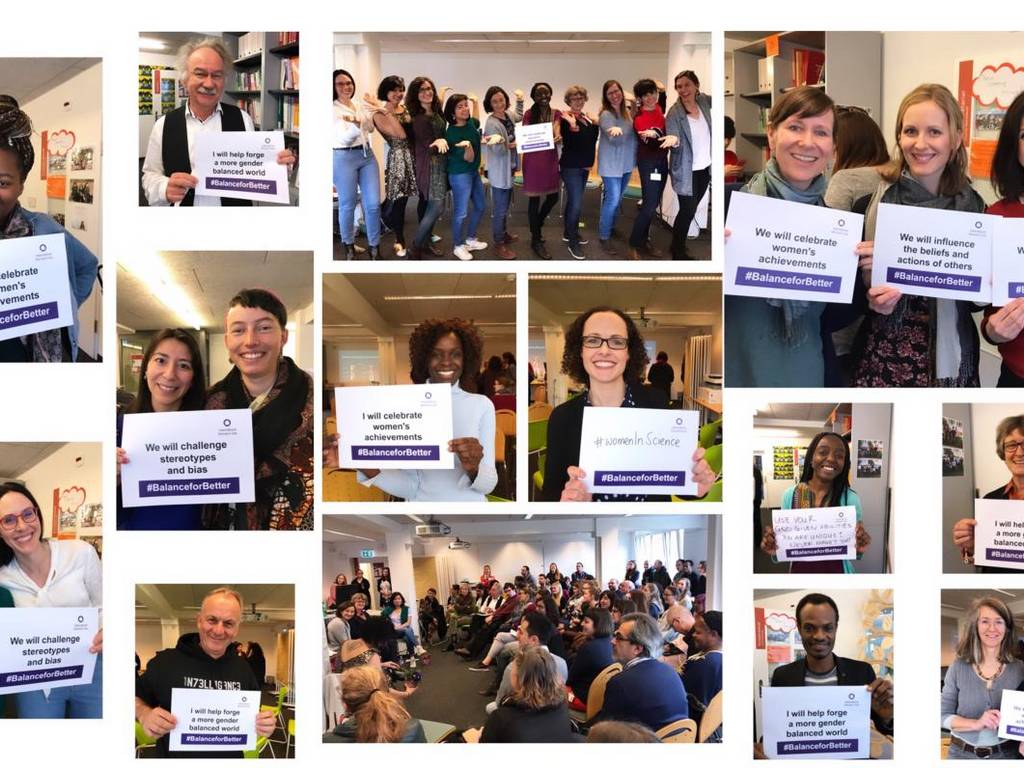 Embracing differences

Within the D&I network, we aim to build a more inclusive, supportive and welcoming culture at Swiss TPH that empowers employees, regardless of gender identification, nationality, sexual orientation, ability, age, etc. to integrate a diversity and inclusion perspective in every aspect of their work. We believe it is our responsibility as an institute to establish policies, structures and working mechanisms to ensure everyone is included. The D&I network will additionally also work towards the creation of a D&I ecosystem locally, and in collaboration with national and international partners.
From the first meeting onwards, we learned to acknowledge differing viewpoints. We've experienced first-hand the benefit of a safe space to explore different outlooks and the value of embracing diverse opinions. This attitude has enticed others to lead debates, share personal stories, support fellow peers, and ultimately develop a structure for people to collaborate and think about how we make our institution, society and lives a more welcoming place for everyone.
The power of diversity and inclusion

Perhaps it is unsurprising that our network was created and is run on a completely volunteer basis, and continues to grow. We are a scientific institute after all, and research consistently shows that diversity in the workplace, with proper strategic planning, is associated with better organizations' results, sustainability, and employee morale.
Our promotion of equality and diversity ripples throughout the institute, and we believe that we contribute to the pride that our colleagues feel to be part of Swiss TPH. The number of passionate volunteers and allies continues to grow, with each person bringing new energy and suggestions. We currently have groups working on topics such as making the new building diversity compliant, discussing Black Lives Matter and colonialism in global health, running a new pilot mentorship programme, collaborating with external partners on events, and much more.
A different kind of year

2020 wasn't an easy year for any of us. Just a year ago, when we were finalizing the preparations for the celebration of our first anniversary, the pandemic hit Switzerland. Since then, we've adapted, remained flexible and connected. We have shown that the network's values are critical for us as an institute and have become a guiding principle in Swiss TPH's strategy 2020-2024. We will continue to promote diversity and inclusion, choose to challenge, and offer engagement for all our colleagues.
Below are a few testimonies and stories of some of these people. These are only some examples of the great number of volunteers behind the network. None of our achievements is due to one of us, it's been the power of people.
Why did you choose to join the D&I network?

"I have benefited from the efforts that women, particularly women of colour, have made before me to ensure I am treated fairly and equally, and I see it as my duty to help make sure I bring about positive change for the next generation of scientists."

"I joined the D&I network to build awareness and take action on inequalities experienced by different groups which the D&I network looks at. It is an interesting composition of people that have organically come together (independent of hierarchies) and grown in terms of their drive towards addressing diversity challenges. I look forward to being part of the discussion and actions coming out of these efforts."
Health Financing Specialist

"Joining the D&I network was important for me to continue learning and understanding the reach and impact of discrimination, sexism, and racism in global health and Swiss TPH."

"After joining the D&I network and participating in events I became familiar with the concept of intersectionality. Now I actively think about its implications in my research from ideation to implementation, analysis and publication."

"The D&I network connected me to a diverse set of people across departments and roles at Swiss TPH. It keeps me thinking about topics like different cultures, gender inequalities, racism, inclusion. These topics are important to consider in my everyday work. I receive motivation and creative ideas within the D&I network and I know I'm not alone in this challenge."
What has been your favourite moment within D&I?

"Being able to report the results of the Employee Engagement Survey in 2020. For many years, we were discussing D&I issues at Swiss TPH but not having lots of quantitative data. The D&I network supported us in producing good items around D&I, with the result that we now have a good understanding of how a majority of employees at Swiss TPH perceive D&I issues."
HR Business Partner, Deputy Head of HR

"Consisting of a diverse set of people, the D&I network has repeatedly proven to take everyone's opinion seriously. While there is a common goal on diversity and inclusion at Swiss TPH, the ideas about how these goals should be reached are manifold. It is impressive to see how the network combines these ideas and moves forward in a concerted effort."
Professor for Molecular Parasitology
What do you think has been the D&I network's effect?

"Inspiring employees and students to create long-lasting change within their personal and professional practices that promotes diversity and inclusion. The network is striving to identify new growth opportunities, while initiating critical conversations within Swiss TPH."
Postdoctoral Collaborator
"We were able to establish monthly peer-to-peer Mentoring sessions via Zoom. Especially in the challenging times of COVID-19 and home office, this was enormously appreciated by our employees and has steadily grown even after 9 successful sessions. In addition, we were able to roll out the first official Swiss TPH mentoring programme in February 2021 with the great help of the D&I network."