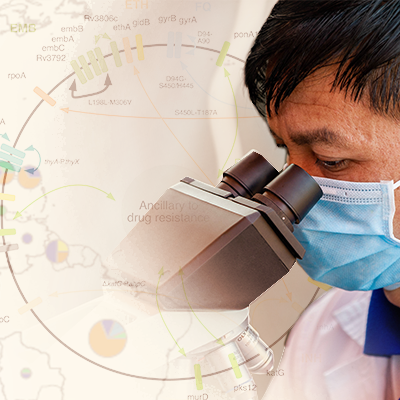 Infection Biology and Molecular Epidemiology
Generating new insight into the biology and molecular epidemiology of poverty-related infectious diseases.
In the field of the life sciences, Swiss TPH places particular emphasis on malaria, tuberculosis and other poverty-related infectious diseases. We use state-of-the-art basic research methodologies to dissect the biological processes underlying pathogen survival, host-pathogen interactions, drug resistance and host immunity. Swiss TPH employs innovative molecular and genomic epidemiological studies, combined with computational approaches, to understand the evolution, diversity and transmission dynamics of pathogens, vectors and host populations, as well as the dynamics of pathogen transmission. Our discoveries generate novel insight into infection biology and disease epidemiology and drive innovation for the development of new drugs, diagnostics and vaccines.