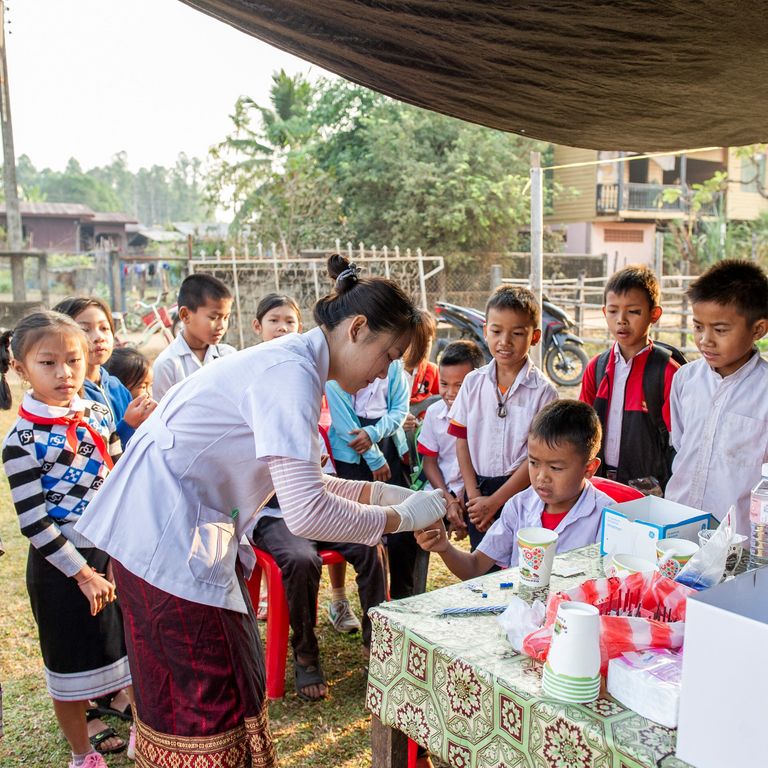 Making the world a healthier place
African sleeping sickness can only be tackled in a combined effort – an example of the innovative power of Swiss TPH, from the search for new pharmaceutical compounds to economic analysis.
01.06.2016 by Christian Heuss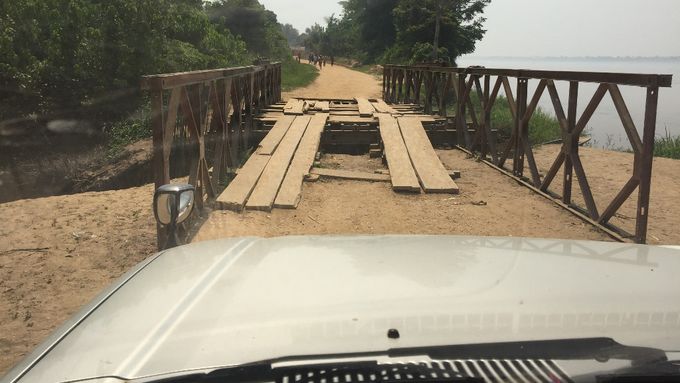 African Sleeping Sickness - Putting an End to the Fatal Disease
Fexinidazole – a Compound on the Home Straight
A drug "made for Africa": this is the hope after 15 years of development work. Fexinidazole and the oxaborole SCYX-7158 are two promising compounds in the fight against sleeping sickness currently in the late stages of clinical testing. This means that, thanks to combined know-how of Swiss TPH and the Drugs for Neglected Diseases initiative (DNDi), the treatment of the fatal disease may dramatically improve.
A new therapy against sleeping sickness is within our grasp: fexinidazole, which is available in tablet form, must be taken for ten days, is well tolerated and has also been shown to act against the later, cerebral form of the disease. This represents significant progress in comparison with the decades-old therapies administered intravenously by specialists, which can have severe adverse events. There are several clinical trials of fexinidazole currently on the home straight.
"Fexinidazole would finally provide us with an effective, safe and easy-to-use weapon in the fight against sleeping sickness," says Professor Christian Burri, head of the Medicines Research department. His team is currently carrying out clinical trials at seven centres in the Democratic Republic of the Congo and one hospital in the Central African Republic on behalf of the Drugs for Neglected Diseases initiative (DNDi).
African Sleeping Sickness – Decades of Research at the Swiss TPH
Pharmacologist Christian Burri at Swiss TPH is one of the pioneers in the development of a treatment for sleeping sickness. In Côte d'Ivoire in the mid-eighties, even before gaining his PhD, he was studying the efficacy profile of melarsoprol, the only drug available at the time. The treatment time was reduced considerably thanks to these studies, but the treatment remained risky. Five per cent of those treated experienced extremely severe adverse events, often with fatal consequences.
In the 1980s and 1990s, the outlook for the treatment of sleeping sickness was bleak. Developing new drugs was too risky and insufficiently lucrative for the pharmaceutical industry, while the university research institutes lacked the money and expertise. The establishment of the DNDi in 2003 – a process in which Swiss TPH also played a leading role under Marcel Tanner – breathed new life into the search.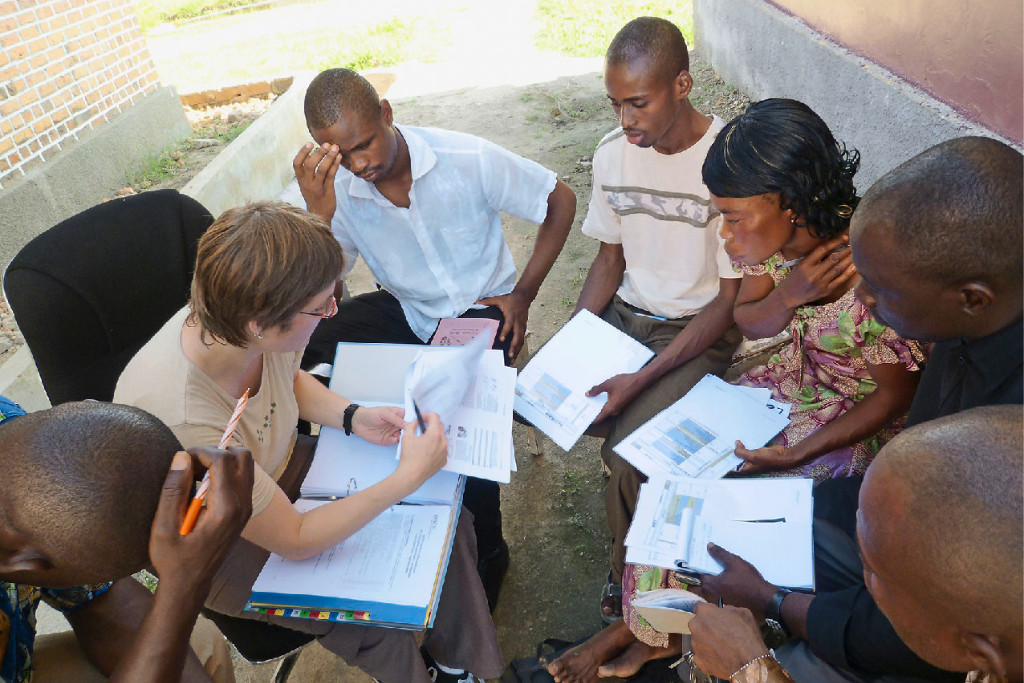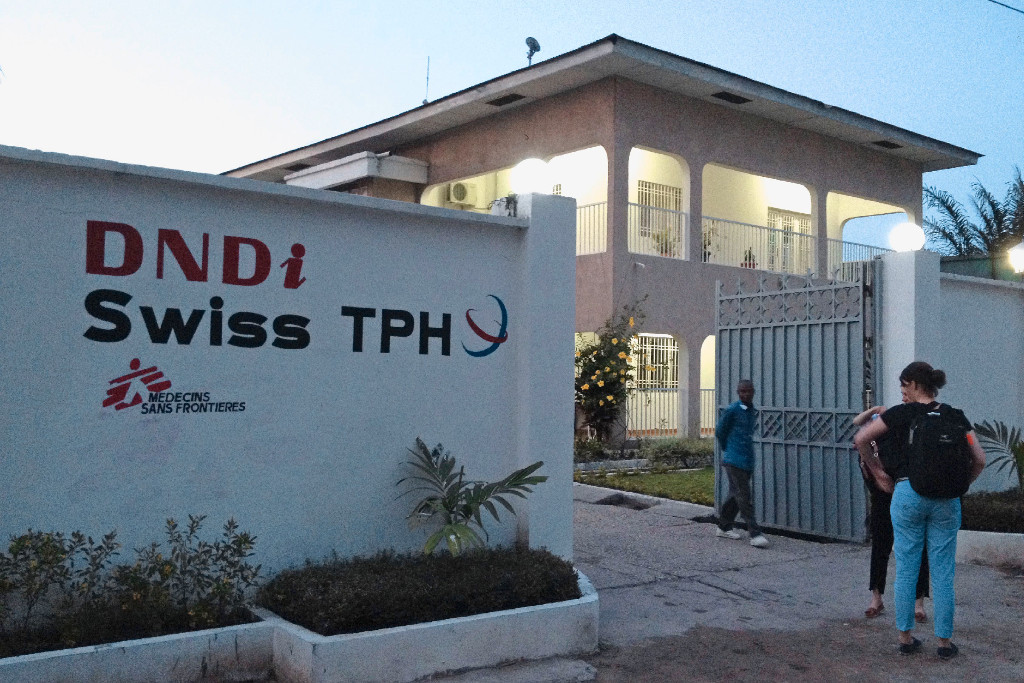 Drug Development Thanks to Partnership
The DNDi can be viewed as a virtual non-profit pharmaceutical company with technical and financial support from a range of partners in industry, universities, foundations and the public sector – a format known as a public-private partnership. In this way, the DNDi combines all of the competencies required in drug development in a decentralised approach.
In 2006, the DNDi launched a screening programme for new compounds against sleeping sickness and other neglected diseases. The laboratory of Professor Reto Brun and Professor Pascal Mäser at Swiss TPH identified several dozen highly active compounds from the compound libraries of large companies such as Sanofi and Roche. This was no coincidence, as the team at Swiss TPH had spent the previous decades developing unique methods aimed at studying the effect of compounds on the fatal parasites directly. "Our testing systems against the parasites that cause sleeping sickness have proven to be extremely useful and informative," says Pascal Mäser.
Fexinidazole was highly effective in the laboratory against the parasites that cause sleeping sickness, and continued to perform well as first drug that could be administered orally over a treatment period of ten days. The oxaborole SCYX-7158 is another compound in the DNDi development pipeline whose efficacy has been demonstrated at Swiss TPH. Oxaborole SCYX-7158 promises to treat patients after one single administration and is also set to undergo clinical testing on patients in the near future.
Innovation Chain – From the Laboratory to Patient Testing
While new compounds are being sought in the laboratories of Swiss TPH, Christian Burri and his team often find themselves dealing with the realities of everyday life in the bush: arduous journeys to remote locations in the Democratic Republic of the Congo, extremely limited medical care and logistical difficulties on site.
Despite all of these challenges, a clinical trial must meet the highest possible standards in terms of patient safety, ethics and data quality. And this is precisely where Christian Burri and his team come in, with long-standing expertise, knowledge of local conditions and a healthy dose of tenacity and idealism helping them to achieve their goal. "When you find yourself togetherwith patients in need, all of the difficulties fade away," says Christian Burri.
With fexinidazole and the oxaborole SCYX-7158, the DNDi hopes to see the launch of two new exclusive drugs to treat sleeping sickness by 2018 – thanks in no small part to Swiss TPH expertise.
Sleeping Sickness – A Swiss TPH Success Story
Burri, C. (2014) Antiprotozoals for human African trypanosomiasis: the heart of darkness at dawn. Clinical Investigation 4(1): 13–18.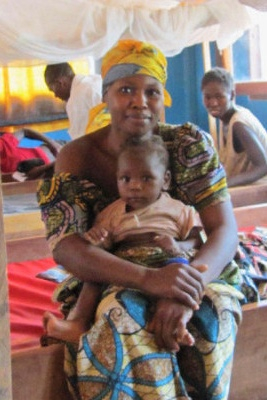 Feasibility & Cost of Eradicating West African Sleeping Sickness
The strategy for halting the spread of West African sleeping sickness by 2020 is still open. Under the leadership of Fabrizio Tediosi, Swiss TPH has evaluated and modelled various scenarios for the Bill & Melinda Gates Foundation. The models show that, in addition to the introduction of new drugs, tsetse fly populations should be destroyed in a targeted manner, diagnosis improved and the active monitoring of disease outbreaks reinforced. According to the new models, efforts such as these cost between approximately USD 15 million and USD 53 million, or the equivalent of USD 3 to USD 10 for each person at risk.
Keating J. et al. (2015) Human African trypanosomiasis prevention, treatment and control costs: a systematic review. Acta Tropica 150: 4–13.
Steinmann P. et al. (2015) Contemporary and emerging strategies for eliminating human African trypanosomiasis due to Trypanosoma brucei gambiense: review. Tropical Medicine and International Health 20: 707–718.
Sutherland C. S. et al. (2015) A literature review of economic evaluations for a neglected tropical disease: human African trypanosomiasis ("sleeping sickness"). PLoS Neglected Tropical Diseases 9: e0003397.
Kaiser, M. et al. (2015) Antiprotozoal activity profiling of approved drugs: a starting point toward drug repositioning. PLoS One 10: e0135556.