Flu Prevention in Switzerland
16.05.2019
A nationwide systematic survey of 97 organisations carried out by Swiss TPH shows that authorities, hospitals, institutions and organisations in Switzerland have long been committed to efforts against the flu. The survey results show that the trend shifts from single, isolated activities such as the vaccination of employees and patients towards broader measures, which are more successful in preventing influenza. University hospitals play a pioneering role in the process.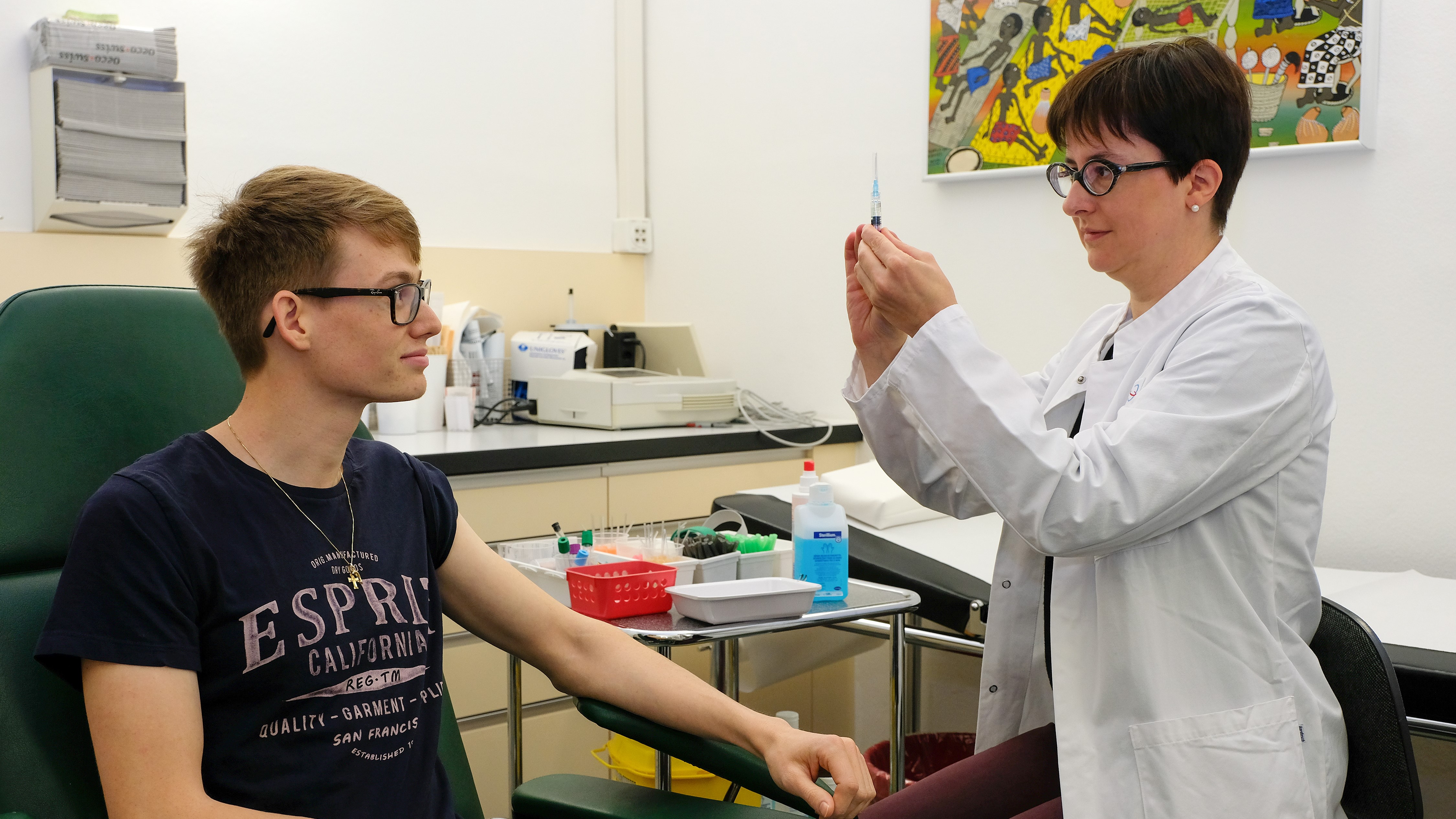 Several thousand hospital stays and hundreds of deaths: these are the annual consequences of the flu in Switzerland. With the National Strategy for the Prevention of Seasonal Influenza (GRIPS), the Federal Office of Public Health aims to reduce the number of serious illnesses.
To improve the situation, GRIPS set two priorities: To generate more knowledge about influenza prevention and the health and economic consequences of the disease, and to preserve what has already been achieved and to optimize existing measures. The strategy therefore not only focuses on vaccination promotion, but also on public health research and patient protection. The aim is to reduce the number of serious flu illnesses, especially in people at increased risk of complications.
In order to better assess the effects of preventive measures already implemented and to be able to derive targeted measures for preventing influenza and the necessary funds, the FOPH commissioned Swiss TPH to carry out a mapping study. In addition to a nationwide inventory of the implemented influenza prevention measures, the impact, changes, successes and failures of the implemented measures were recorded in order to develop recommendations on best practices and on the optimisation of measurements and gaps. From October 2017 to January 2018, 335 organisations were contacted; 97 organisations participated in an interview.
"It was really impressive to come across such a broad commitment to flu prevention measures. The most exciting part of the interviews with the experts was to document their long-standing and diverse experience in the field of prevention measures." reports Jana Gerold, project manager at the Swiss TPH.
Overall, the analysis allows four general conclusions and resulting recommendations (Mapping Study Influenza 2018: Summary). The FOPH endorses the recommendations of the study and defines measures for their implementation and for the optimisation of preventive measures.