International Youth Day 2018 – Safe Spaces for Youth
10.08.2018
The International Youth Day is celebrated each year on 12 August to recognise young women and men as essential partners and to address challenges that they face. Swiss TPH implements several programmes to promote adolescent health and education.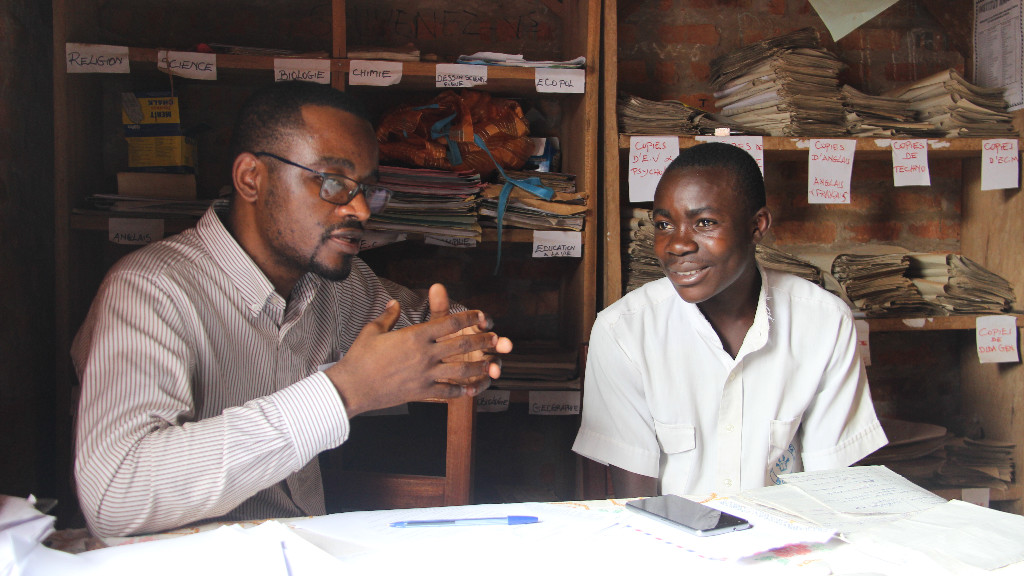 There are currently 1.8 billion young people between the ages of 10 and 24 years in the world. This is the largest youth population ever. International Youth Day 2018 emphasises the need of safe spaces for youth where they can engage in activities related to their diverse needs and interests and participate in decision-making processes.
Swiss TPH supports the creation of safe spaces by promoting adolescent health, strengthening young people's awareness of their rights, and by implementing education programmes.
Safe spaces to advocate for rights
ACT!2030 is a global youth-led programme that encourages young people to advocate for their sexual and reproductive health rights and hold governments accountable for the Sustainable Development Goals (SDGs). Swiss TPH led the evaluation of ACT!2030 on behalf of UNAIDS.
"Working as one of the 12 youth consultants for Swiss TPH who focused on accountability and sexual and reproductive health and rights of young people in the context of the Agenda 2030 was very interesting. I have never met so many inspiring youth-led organisations in Mexico in such a short time. It was a rich experience that will influence the next steps of my career." said Alhelí Calederon Villarreal, a young medical doctor and researcher from Tijuana, Mexico.
In addition to her work with ACT!2030 and role as the president of the Association of Public Health Students in Mexico, Alhelí leads a research team who developed a proposal for a health diagnosis and priority programme at the state level. She presented to government officials of her state during a meeting with leading women. "I am hoping that through this project, I can have a real impact on my community." The proposal was positively received and is currently being reviewed.
Safe spaces to learn and develop
Swiss TPH together with the Université Catholique de Bukavu offered an implementation research course for young participants as a part of the programme "Connecting the Dots: Teaching, Research and Services in the Great Lakes Region".
Isaac Barhishindi, a young doctor of gynaecology and obstetrics in the Democratic Republic of the Congo (DRC), conducted a research project focusing on the attitudes and perceptions of young people related to their sexual and reproductive health in schools in South Kivu. "I really liked how the lecturers adapted to our needs and accompanied us through the course. These experiences have also helped me in my daily work at the hospital. When there is research to do, people think of me." The course was funded by the R. Geigy Foundation.
Safe spaces to discuss sexuality
The Jeune S3 programme focuses on improving sexual and reproductive health for adolescents and youth in the DRC, Cameroon, Central African Republic and Benin. Swiss TPH is implementing sexuality and life skills education for in-school and out-of-school youth in South and North-Kivu, DRC. The programme is funded by the Ministry of Foreign Affairs of the Netherlands and implemented by a consortium led by Cordaid.
"I took part in the life skills education class because I wanted to learn about sexuality and how to behave as a girl," said Bedola, 10 years old, who goes to one of the 100 schools where JeuneS3 supports the implementation of the national school curriculum. "I liked that they taught us how a girl can protect her body when she has her period. I also tell my friends that they should not be ashamed or afraid when it comes to housework. Cooking is not for women only, but for everyone."
Stay connected
Subscribe to our newsletter and get all the latest research news, project updates, course and event listings from Swiss TPH.