New WHO Air Quality Guidelines Aim to Save Millions of Lives from Air Pollution
22.09.2021
Today, the World Health Organization launched their new Global Air Quality Guidelines, which aims to protect the health of populations by reducing key air pollutants. Drawing on expertise from over 30 years of research on air pollution and health, Swiss TPH contributed to the new set of guidelines by generating evidence through multiple long-term studies and providing policy advice. The guidelines will serve as a tool for policy makers to guide legislation to combat air pollution and climate change.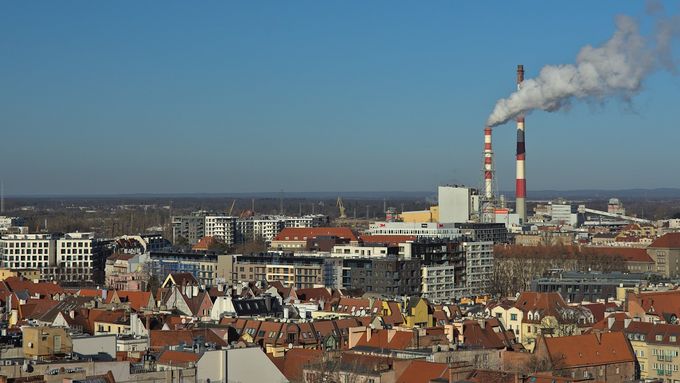 Air pollution is one of the biggest environmental threats to human health, alongside climate change. Today, the World Health Organization (WHO) published their new Global Air Quality Guidelines (AQGs), which provide clear evidence of the damage that air pollution inflicts on human health. The guidelines recommend new air quality levels to protect the health of populations by reducing levels of key air pollutants, some of which also contribute to climate change.
Swiss TPH contributed to the AQGs by generating evidence through multiple long-term studies and policy advice, drawing on expertise from 30 years of research on air pollution and health. "Air pollution is an immense threat to health in communities around the world," said Nicole Probst-Hensch, Head of the Epidemiology and Public Health Department at Swiss TPH. "We were proud to have been able to contribute to the new set of AQGs through our multi-disciplinary research that spans from biobanks and cohorts to long-term studies and biomarkers, from basic research to impact."
Swiss TPH's contribution to guidelines
WHO's new guidelines recommend air quality levels for 6 pollutants, where evidence has advanced the most on health effects from exposure. When action is taken on these so-called classical pollutants – particulate matter (PM), ozone (O₃), nitrogen dioxide (NO₂) sulfur dioxide (SO₂) and carbon monoxide (CO), it also has an impact on other damaging pollutants.
Swiss TPH contributed to these guidelines by conducting research and providing evidence on short- and long-term health effects of ambient air pollution in Switzerland and beyond within SAPALDIA study and larger international research collaborations such as the pan-European ESCAPE study or the new EXPANSE project. Switzerland has been at the heart of air pollution research and policy development from the beginning, which is rooted in the institute's rich history in environmental health research at the former Institute of Social and Preventive Medicine (ISPM) Basel.
"Every year, exposure to air pollution is estimated to cause 7 million premature deaths and result in the loss of millions more healthy years of life," said Nino Künzli, Head of Bachelor-Master-Doctorate Unit at Swiss TPH and member of the AQG Development Group. "Therefore, there is an urgent need for policy action to be taken from these guidelines to benefit the health of everyone, in particular the most vulnerable populations." As president of the Swiss Federal Commission of Air Hygiene, Nino Künzli will be shaping the future air quality goals of Switzerland as well as in the world as a member of WHO's newly set up WHO Global Air Pollution and Health Technical Advisory Board.
"We have been working very closely with governmental agencies such as the Swiss Federal Office for the Environment and the Federal Commission of Air Hygiene to guide their policies on air pollution," said Meltem Kutlar Joss, Project Leader of LUDOK at Swiss TPH. "We hope that our research will continue to shape air quality regulations such as the WHO's AQG, and work towards the goal of improving air quality around the globe."
Countries can also use the guidelines as a tool to drive and support the selection and adoption of measures to reduce exposure to air pollution, strengthening multisectoral cooperation at national, regional and international levels, advocating for air quality and climate action, and taking effective steps to reduce health inequities related to air pollution.
Long-standing expertise in air pollution
Swiss TPH has a long-standing expertise on air pollution, ranging from reviewing international literature on air pollution and health and measuring and modelling exposure to ambient air pollution, to investigating its health effects in children and adults, as well as estimating the related public health burden or the benefits of clean air. "At Swiss TPH, we have a 30 year history of conducting research for air pollution and health, with prominent long-term studies such as SAPALDIA leading the way," said Probst-Hensch. "Future research through aspects such as biomarkers will be incredibly important to understand pathways and support epidemiological research findings when it comes to shaping air quality regulations moving forward."
Projects on air pollution and health at Swiss TPH
EXPANSE
EXPANSE (EXposome Powered tools for healthy living in urbAN Settings) investigates the impact of air quality on health in the context of urban environmental factors, including food environment and other exposures such as noise, light, and temperature by applying biobanking and biomarkers in order to shape healthy environments in urban and periurban space.
SAPALDIA
Since 1991, the SAPALDIA cohort investigates the effects of lifestyle and environment on chronic diseases and aging in adults of the Swiss general population. The aim is to identify and quantify the long-term effect of air pollution on the respiratory health of the adult population in Switzerland.
LUDOK
LUDOK (The Swiss Service Centre for Air Pollution and Health) has been collecting and cataloguing the literature published worldwide on the subject of air pollution and health on behalf of the Federal Office for the Environment (FOPH). Its work has been crucial for reviews and evidence synthesis.
ESCAPE
ESCAPE (European study of cohorts for air pollution effects) is a collaboration of European cohort studies for the quantification of human health effects of long-term exposure to outdoor air pollution.
ELAPSE
ELAPSE (Effects of Low-Level Air Pollution: A Study in Europe) is a Europe-wide collaboration studying long-term exposure to low-level of fine particulate matter (PM2.5), black carbon (BC), nitrogen dioxide NO2 and ozone O3.
Contact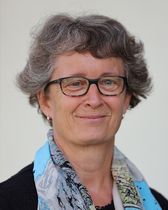 Professor, PhD (Pharmacy and Epidemiology), MPH
Subscribe to our newsletter and get all the latest research news, project updates, course and event listings from Swiss TPH.