Novel Diagnostics to Improve Migrant and Refugee Health
19.03.2021
Swiss TPH is launching a new project on the development of an integrated infectious disease diagnosis and surveillance system (NIIDS) to improve migrant and refugee health. NIIDS will assess healthcare needs of migrants and refugees, as well as set up a platform to support the diagnosis and management of clinically relevant infectious diseases in these vulnerable populations. This will subsequently serve as a ready-to-use diagnostic system for surveillance and disease severity assessment at the primary healthcare level.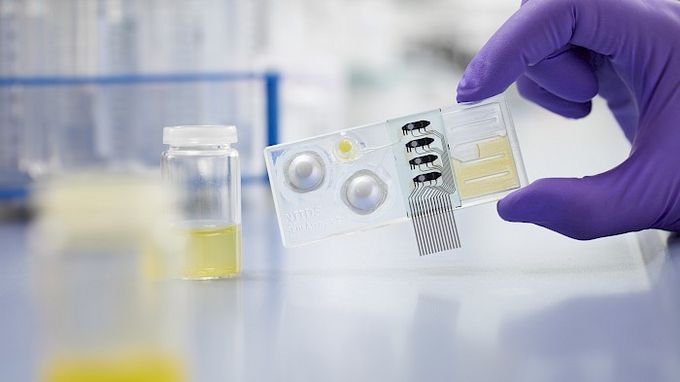 Despite the effects of the COVID-19 pandemic, global mobility is likely to increase substantially in the near future. People move between countries and regions in search of better opportunities, to escape disasters and conflicts, or because they are displaced. Refugees, displaced people and migrant populations face major obstacles on their journeys, especially in accessing healthcare, which are often complicated by issues relating to stigma, language, financial and legal difficulties.
To support refugee and migrant health, Swiss TPH, the Armauer Hansen Research Institute (AHRI) and partners are developing a novel integrated infectious disease diagnosis and surveillance system (NIIDS) that will be launched in Ethiopia, where there are currently over 800,000 registered refugees and asylum seekers.
"The NIIDS project will support refugees, migrants and other vulnerable populations. It will provide solid evidence and help us to identify and understand the actual healthcare needs of these vulnerable and displaced populations, while simultaneously diagnosing and characterising treatable and preventable diseases," said Daniel Paris, Principal Investigator of NIIDS and Head of the Department of Medicine at Swiss TPH. "The project represents an excellent collaboration across multiple sectors and with partners who all bring their own unique expertise."
Improving migrant and refugee health
NIIDS will take place within the refugee camps in Ethiopia that currently host over 100,000 Eritrean refugees and asylum-seekers. Among the various diagnostics performed, there are three novel approaches that will be developed and evaluated:
A serological multiplexed protein-array
This assay simultaneously tests for approximately 20 pathogens via antibody detection. Detecting multiple antibody isotypes in a semi-quantitative approach will provide results for epidemiological and medical purposes. It is part of the NIIDS "fever platform" together with a molecular test panel. The results will inform on common treatable diseases requiring priorisation and evaluate sero-reactive target proteins for their possible use in inexpensive easy-to-use point-of-care rapid diagnostic tests.
Multiple integrated PCR assays for improved molecular diagnosis
Recent research has highlighted the limitations of solely serological approaches. In the early phase of infection, usually the pathogen circulates in blood and is detectable via either antigen-capture or nucleic acid detection (PCR) methods. To cover this early gap in diagnostics, PCR assays are combined with serology. The NIIDS approach incorporates a multiplexed PCR approach covering multiple pathogens combined with serological results. This will lead to improved epidemiology, surveillance and diagnostics on an easily customizable and expandable platform.
Sensor-based device for assessing disease severity
Electrochemical (EC) sensors have many benefits due to their high performance, robustness and miniaturization potential, combined with low production costs. EC sensors are proven to be specific, selective and easy-to-use in the detection of diagnostic markers, and have the advantage that samples can be processed immediately after collection, with very short response times.
"The data we collect combines extensive medical information with diagnostic and disease severity profiles of regionally relevant migration health issues. This allows us to make informed decisions regarding the healthcare needs at the population and at the individual level," said Charles Abongomera, Project Coordinator of NIIDS and Senior Scientific Collaborator at Swiss TPH. "It provides us with an excellent opportunity to combine all our expertise in diagnostics, the technological know-how of the University of California Irvine, Protein Microarray Laboratories and CSEM, the local knowledge of our partners in Ethiopia."
About the project
NIIDS is funded by the Stanley Thomas Johnson Foundation. The main partner is the Armauer Hansen Research Institute (AHRI). Other collaborators are the University of California Irvine, Protein Microarray Laboratories (UCI/PML); the Swiss Center for Electronics and Microtechnology (CSEM); and the Epidemiology, Biostatistics and Prevention Institute - University of Zurich.
Contact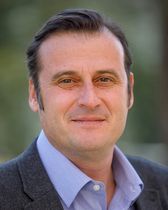 Associate Professor, MD, PhD, DTMH, Prof. Dr. med.
Subscribe to our newsletter and get all the latest research news, project updates, course and event listings from Swiss TPH.